Chocolate Frosted Brownies
Luckily it is time for another month of Two Sweetie Pies! Another month of 2 Sweetie Pies with That Skinny Chick Can Bake means another wonderful dessert! Always a success when you bake from Liz's blog! Each month we bake up a recipe from each other and keep it a secret until reveal day! Super fun! Make sure you pop over to visit Liz and see which Hugs & Cookies recipe she chose this month.
This month I went with Liz's Chocolate frosted brownies and served them up for Mother's Day dessert! They reminded me of brownies my Dad used to buy for me and mom from the bakery…only these were even better!
Thanks once again Liz for a fabulous dessert!
You can visit Liz on her social media channels here:
This recipe also doubles perfectly in a 9×13 if you'd like a larger batch!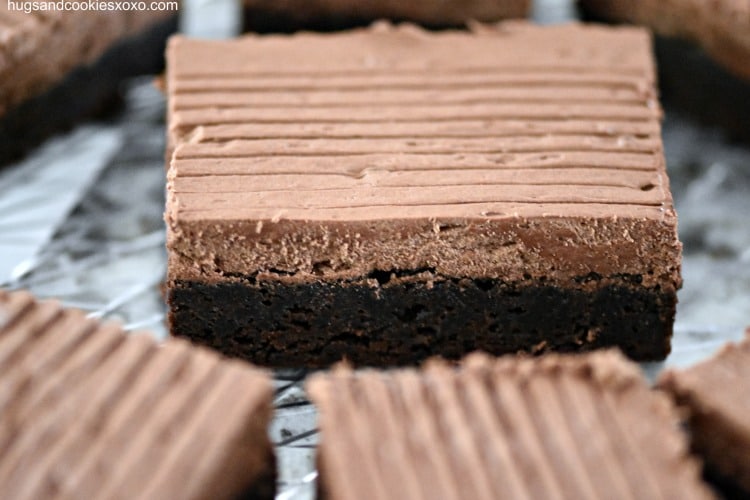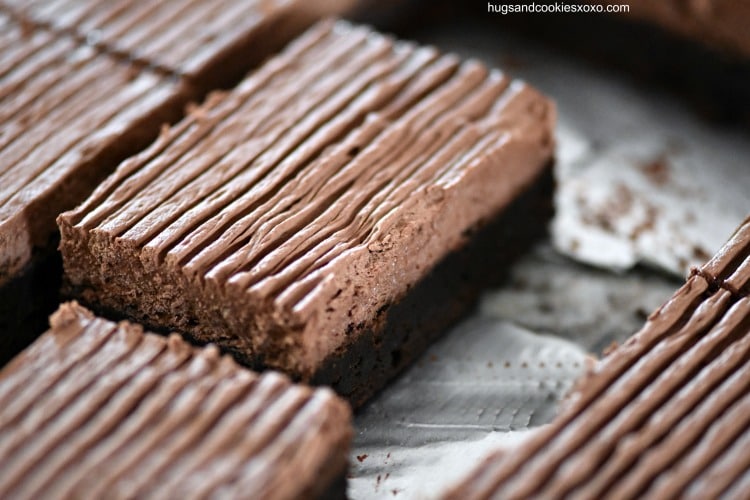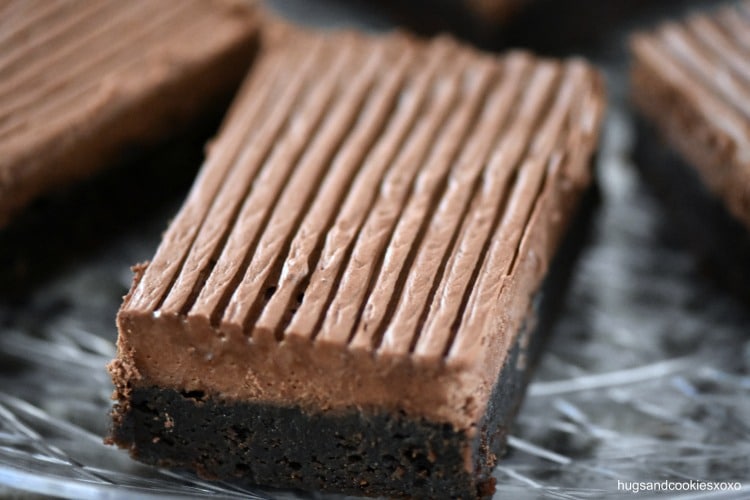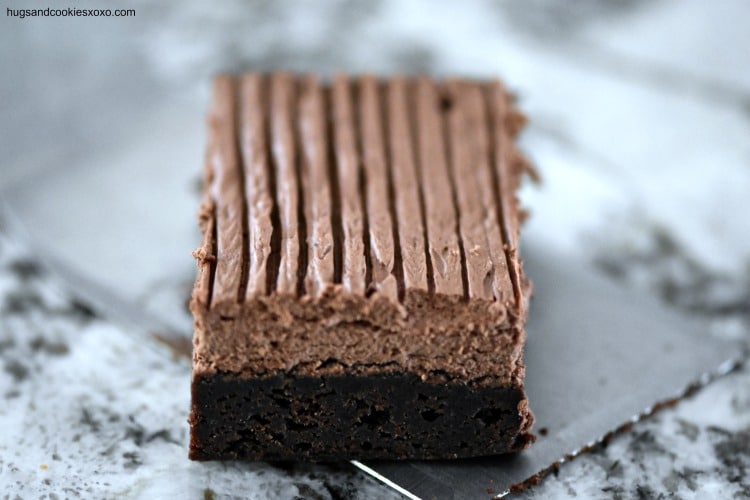 Chocolate Frosted Brownies
Ingredients
BROWNIES:
½ cup butter
1 cup white sugar
2 eggs
1 teaspoon vanilla
⅓ cup cocoa powder
½ cup flour
¼ teaspoon salt
¼ teaspoon baking powder
FROSTING:
½ cup (1 stick) butter, at room temperature
1¼ cup powdered sugar
3 tablespoons cocoa powder
2 tablespoons milk
½ teaspoon vanilla
Instructions
Preheat oven to 350º.
Line an 8 x 8 pan with non-stick foil.
In a large microwave safe bowl, melt butter.
Stir in sugar, eggs, and vanilla. Mix in cocoa, flour, salt, and baking powder.
Spread batter into prepared pan.
Bake in preheated oven for 23 to 28 minutes or till toothpick inserted in center has just a few moist crumbs.
Do not overbake. Cool completely.
When brownies are cool, beat together frosting ingredients till well combined. Frost brownies.