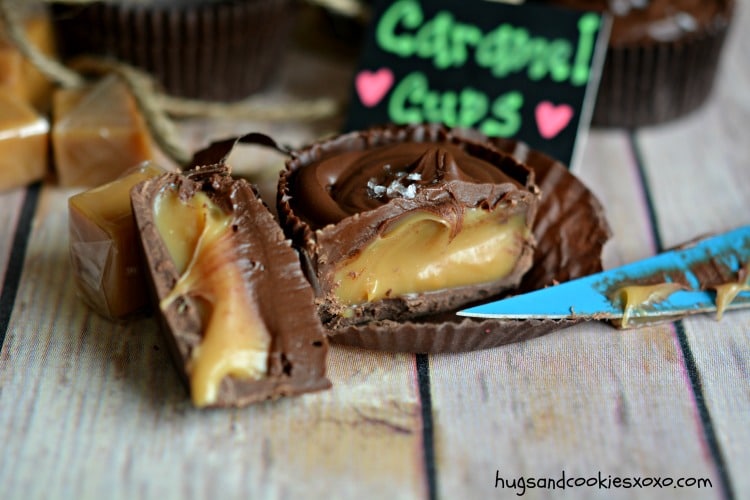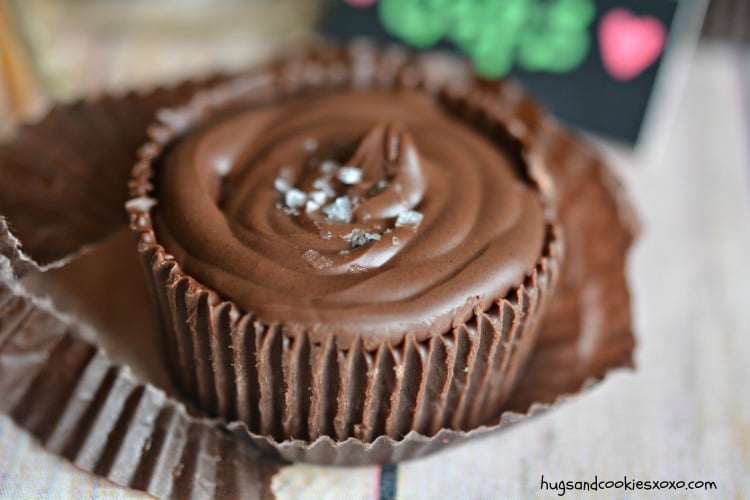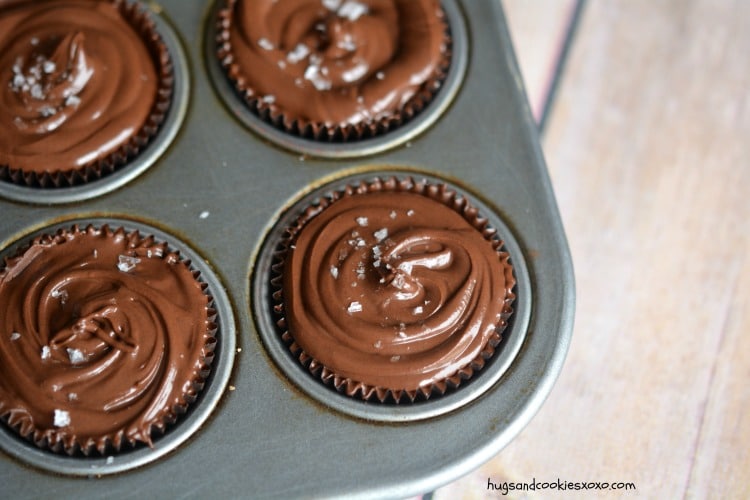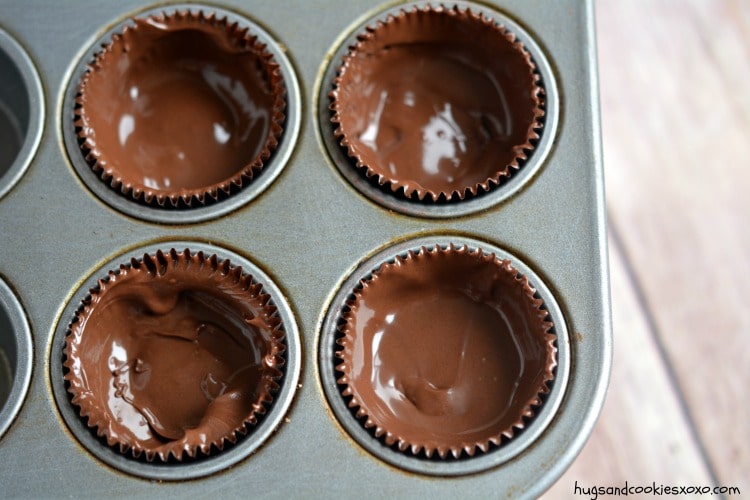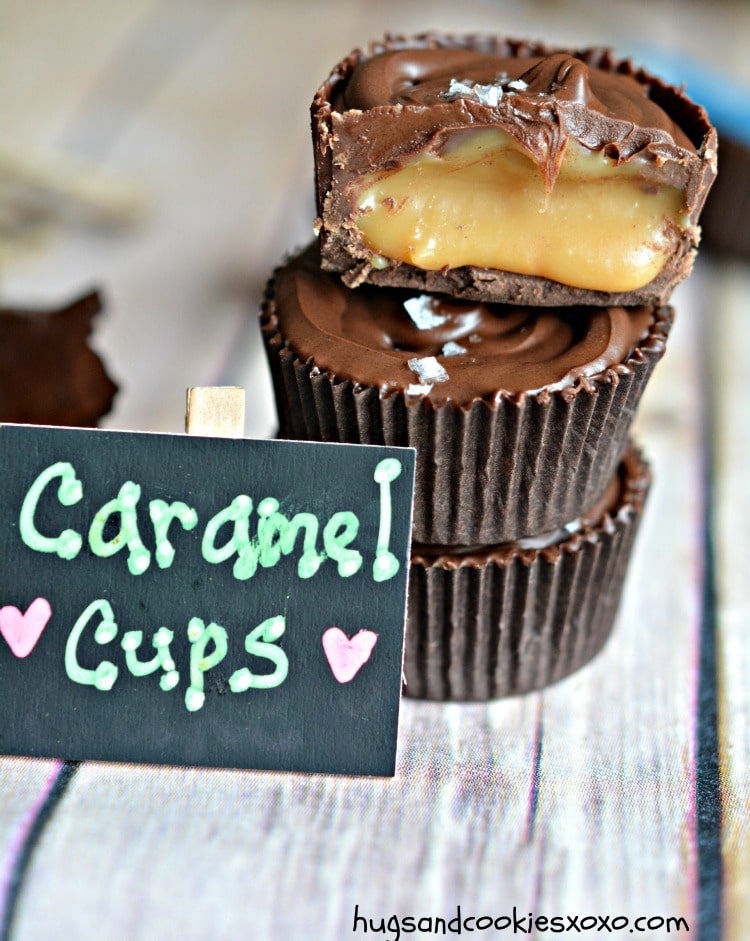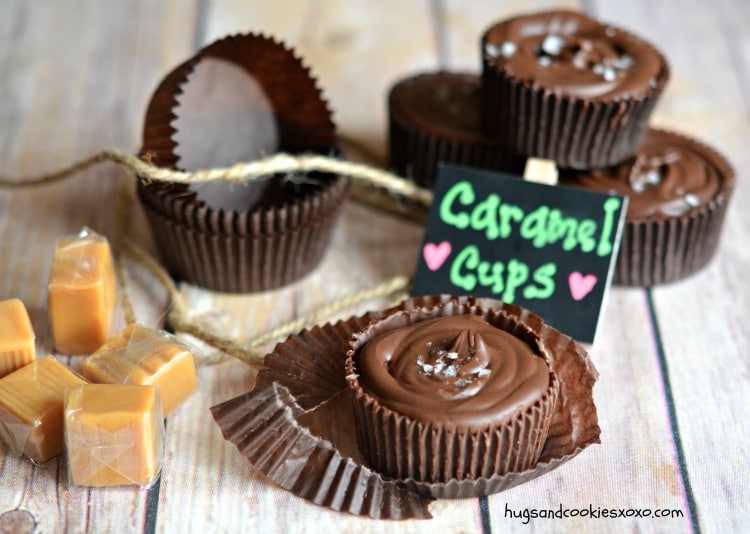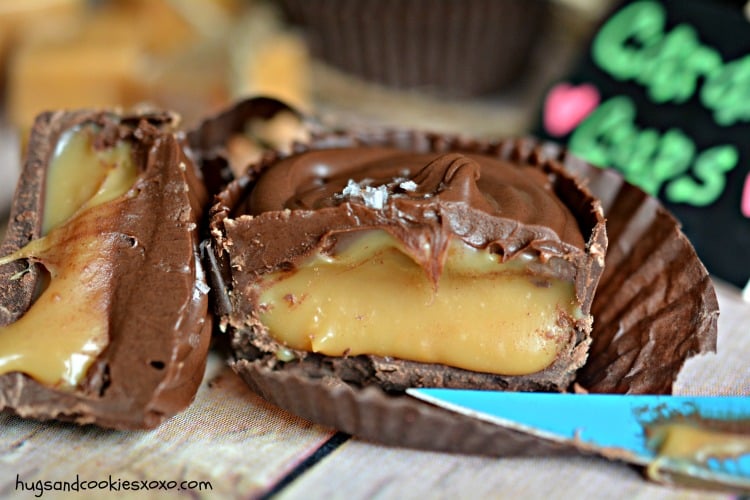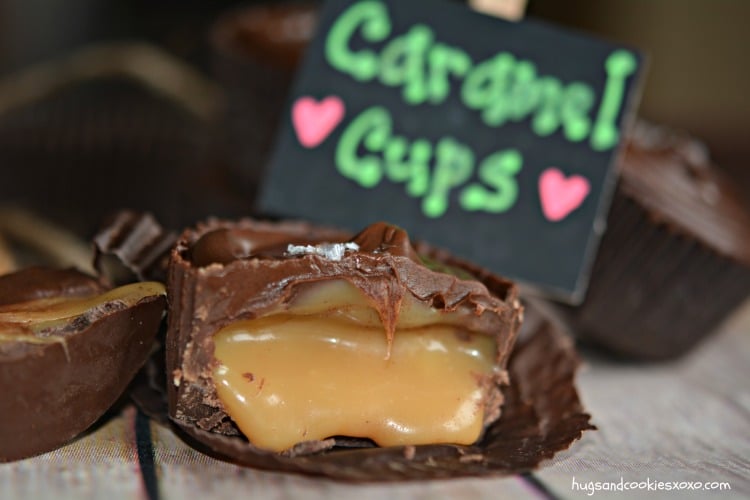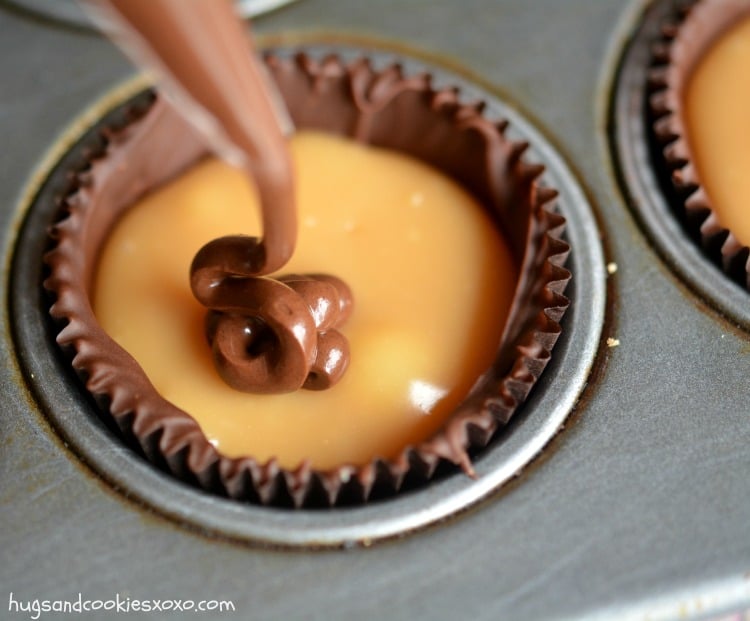 You'll Need:
Chocolate Salted Caramel Cups
Ingredients
Chocolate Cups
4 cups semisweet chocolate chips
caramel
14 ounces sweetened condensed milk
40 Kraft Caramels
5 Tablespoons butter
coarse sea salt, optional
Instructions
Melt chocolate chips in the microwave until smooth.
Line a muffin tin or mini muffin tin with paper liners. (I used mini ones)
Spoon a heaping Tablespoon of chocolate into each cup and with a spoon coat the entire inside of the cup with chocolate. Pop in freezer 5 minutes.
For the caramel, microwave all in a heat safe bowl and let come to room temp.
Spoon the caramel into each cup of chocolate until almost to the top. Return to the freezer a few minutes.
Use the rest of the chocolate to cover the tops of the cups. Sprinkle with coarse sea salt if desired.
I like to use a piping bag for neatness. Pop in freezer a few mins then store in the fridge.
You may have leftover caramel-keeps well in the fridge!!! Pour it over some ice cream!
Inspired By
Creme de la Crumb
Caramel adapted from Sprinkle Bakes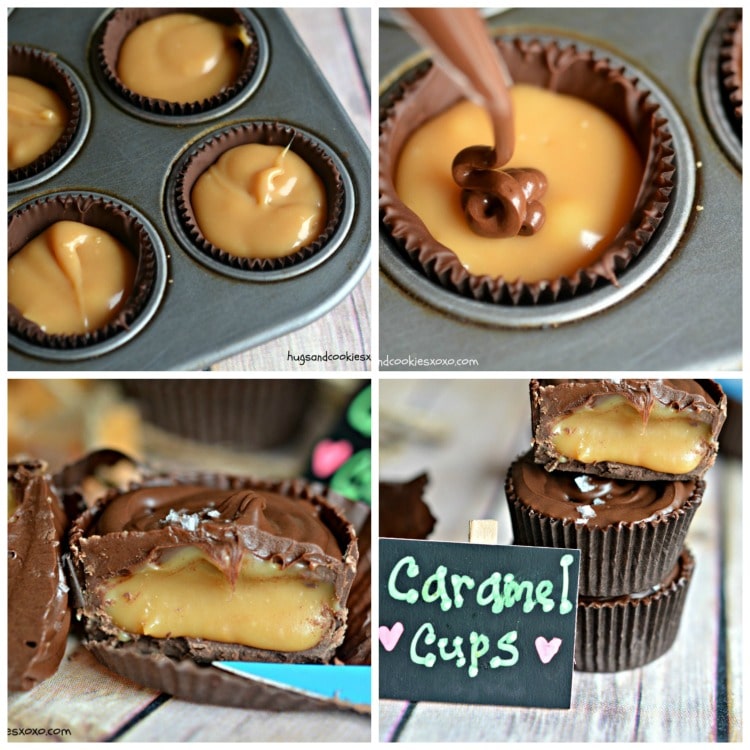 You May Love These, Too! XOXO