This Flourless Hot Fudge Brownie Cheesecake is perfect for chocolate lovers, Passover celebrations and your favorite gluten free friends! The absence of flour in the brownie makes it extra rich and fudgy! The hot fudge layer on top is outrageous and although homemade, it is easier than it sounds to make!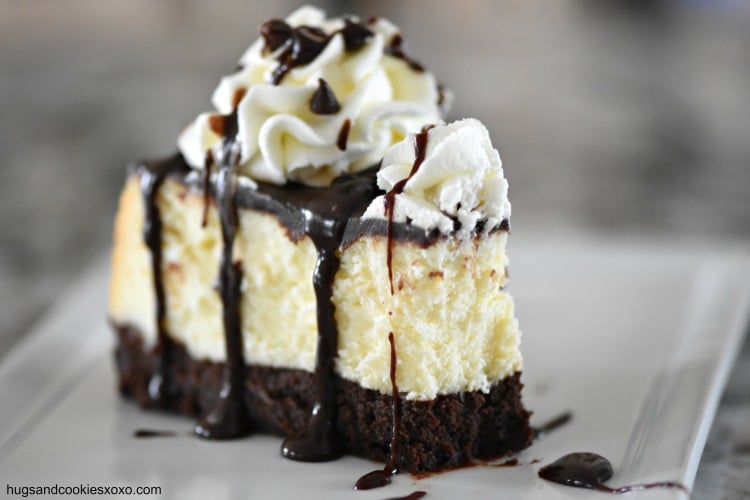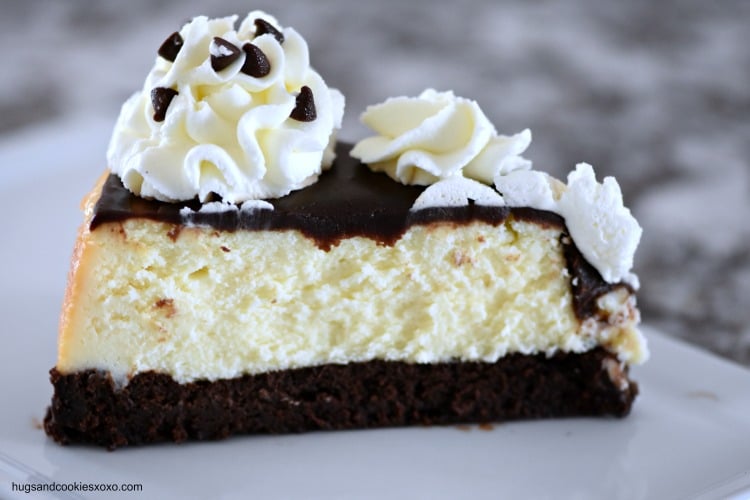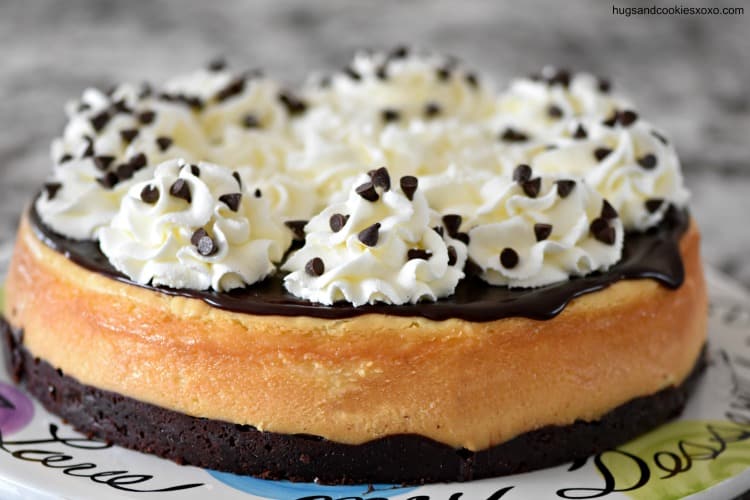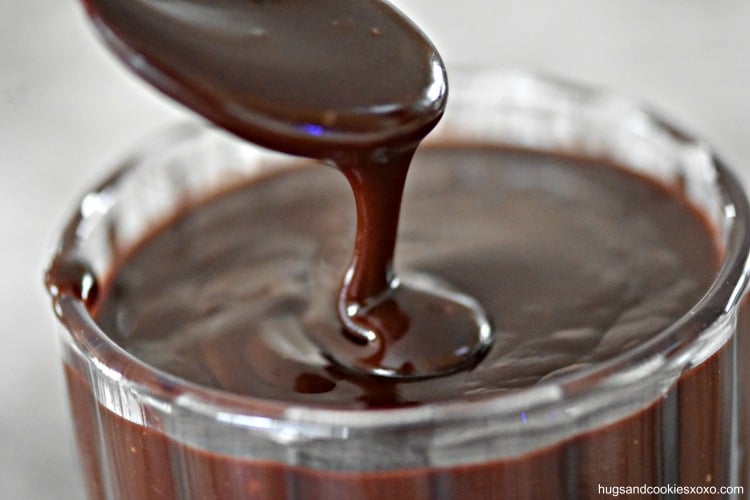 Learn More about using the
Cheesecake Moat Here.
You can check out the
cheesecake moat here.
Flourless Hot Fudge Brownie Cheesecake
Hot Fudge Brownie Cheesecake
Ingredients
Brownie Bottom:
4 ounces bittersweet chocolate chips
1 stick butter (8Tablespoons)
¾ cup sugar
3 eggs
½ cup unsweetened cocoa powder
Cheesecake Batter:
Four 8-ounce packages cream cheese, at room temperature
1⅔ cups sugar
¼ cup cornstarch
1 tablespoon pure vanilla extract
2 extra-large eggs
¾ cup heavy whipping cream
Hot Fudge:
2 tablespoons butter
⅔ cup heavy cream
½ cup Karo light corn syrup
¼ cup dark brown sugar
¼ cup unsweetened cocoa powder
¼ teaspoon kosher salt
4 ounces semi sweet chocolate
2 ounces milk chocolate
Instructions
Brownie Bottom:
Melt butter and chocolate chips together in the microwave.
Whisk in sugar.
Whisk in eggs.
Gently stir in cocoa.
Grease bottom only of 9 inch springform pan.
Pour in batter and set aside while preparing the cheesecake batter.
Cheesecake:
n a large bowl, using an electric mixer fitted with the paddle attachment, beat 1 package of the cream cheese, ⅓ cup of the sugar, and the cornstarch together on low until creamy, about 3 minutes, scraping down the bowl several times.
Blend in the remaining cream cheese, one package at a time, beating well and scraping down the bowl after each.
Increase the mixer speed to medium and beat in the remaining sugar, then the vanilla.
Blend in the eggs, one at a time, beating well after each.
Beat in the cream just until completely blended.
The filling will look light, creamy, airy, and almost like billowy clouds. Be careful not to overmix! Gently spoon the batter over the brownie crust.
Bake the cake at 350 for 75 minutes in a water bath or use a cheesecake moat like I love to do!
( Do not worry about cracks. Mine cracked... The hot fudge will cover it all and it will taste amazing!) Let cake cool completely and then pop in fridge to chill several hours!
Hot Fudge:
Combine the butter, cream, sugar, corn syrup, cocoa, and salt in a small saucepan over medium heat and bring to a simmer.
Simmer on low and keep stirring. Do this for 3-5 mins.
Once melted, remove heat and stir in the chocolates.
Let cool before pouring on cake.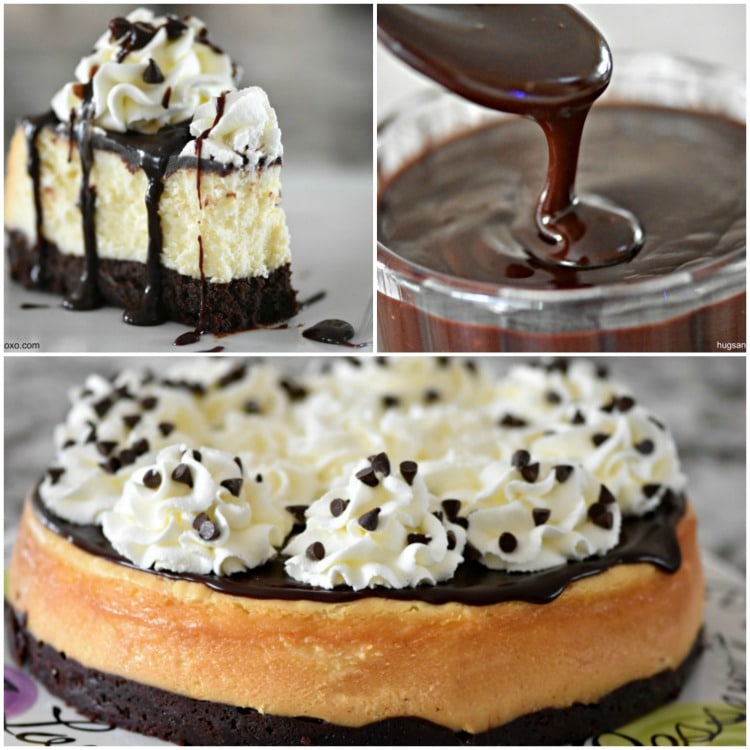 You May Love These, Too! XOXO