Funny Bone Cookies
After stuffing cookies with Devil Dog and Twinkies this week, it only seemed natural to stuff a very chocolatey cookie with a funny bone. Peanut Butter lovers, beware! These are dangerously delicious! Funny Bone Cookies are a peanut butter and chocolate lover's dream cookie! A rich chocolate cake with a surprise peanut butter filling. You may also like Devil Dog Stuffed Cookies and Twinkie Cookies! Grab some Funny Bones and get baking!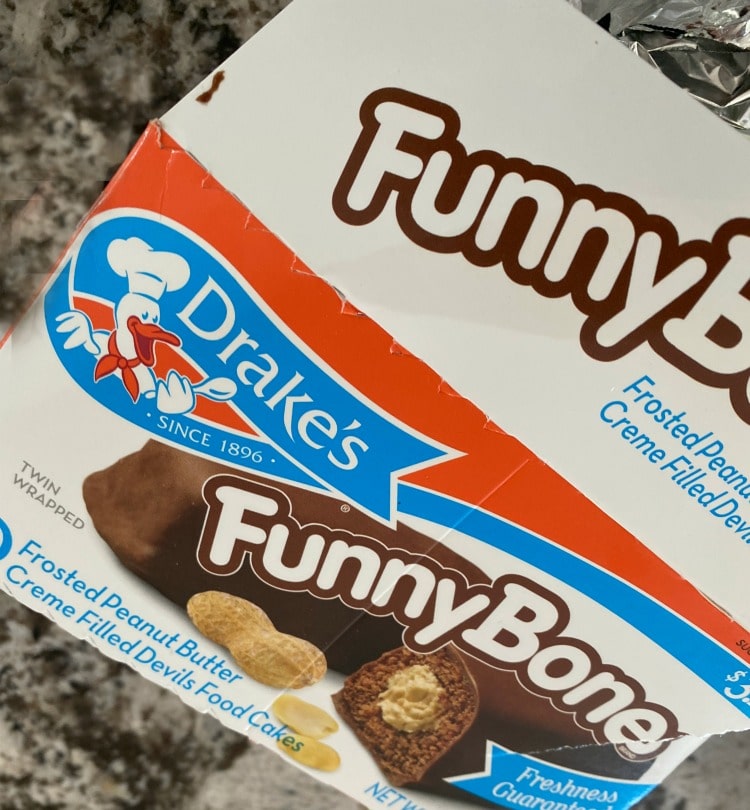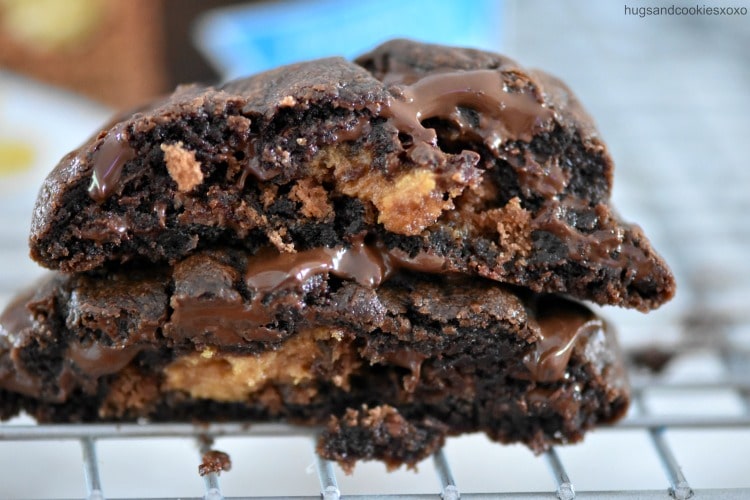 You may need:
Funny Bone Cookies
Devil Dog Stuffed Cookies
Ingredients
16 T. butter, soft
1 c. packed dark brown sugar
½ c. granulated sugar
2 eggs
1 T. vanilla extract
2¼ c. flour
½ c. unsweet. cocoa powder
¼ cup Instant chocolate pudding mix
1 tsp. baking soda
1 tsp. kosher salt
8 ounces Ghirardelli semi sweet bars, chopped (Or use milk chocolate if you prefer.
Funny Bones, each one cut into halves
Instructions
Preheat oven to 350 degrees F. and line baking sheets with parchment paper.
Beat butter and sugars.
Add eggs and vanilla.
Add flour, cocoa powder, pudding mix, baking soda and salt.
Fold in chocolate.
Take a large scoop of dough (approx ⅓ cup) and flatten in your hand.
Lay Funny Bone Cake in center and encase with dough around it.
Roll into a ball and place 4 on a cookie sheet.
Bake 12-14 mins and cool a few mins on pan before removing to a rack.
Don't over bake, they will set up as they cool.
Chocolate Cookie Base Recipe Adapted from
Picky Palate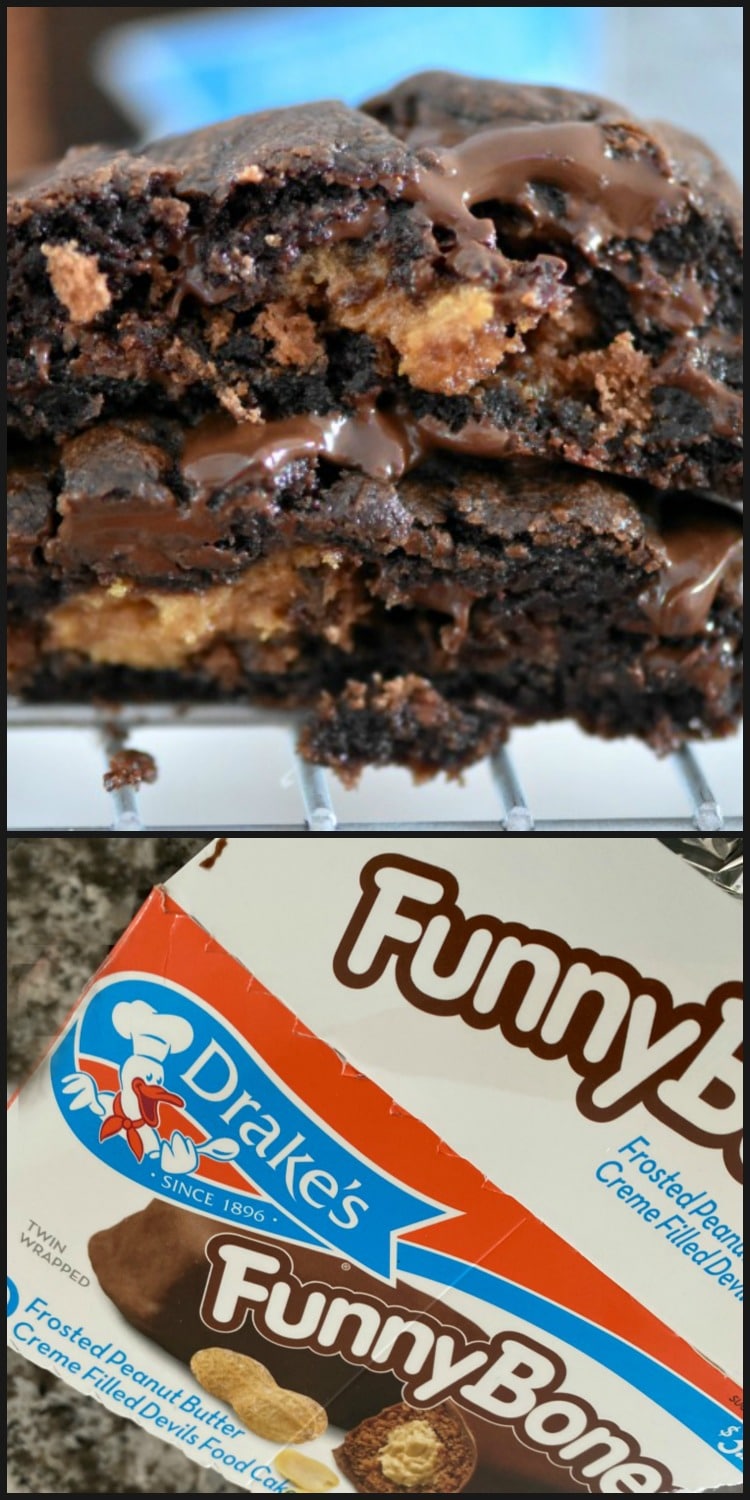 You May Love These, Too! XOXO