Remember my french toast roll ups stuffed with sweetened cream cheese filling? Well, these are similar but stuffed with cheese. Ooey ,gooey yummy cheese. You can use whatever kind you like best. I used American cheese but you can certainly fancy these up by using thinly sliced Havarti or even Manchego-mmmmm! Enjoy your grilled cheese roll ups!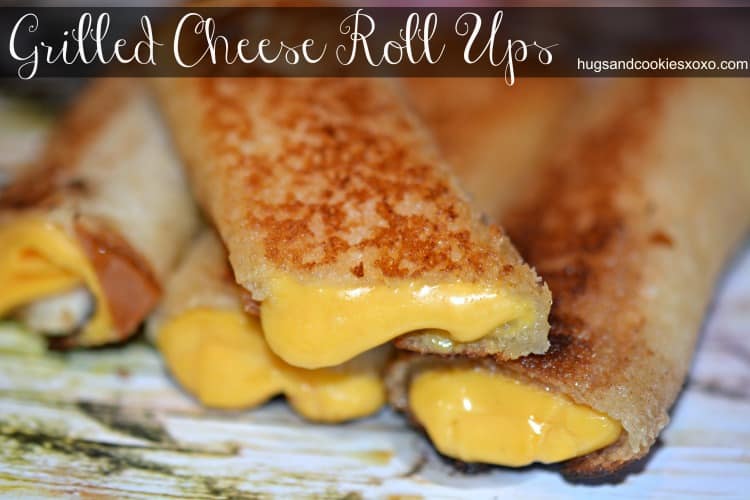 Grilled Cheese Roll Ups
Ingredients:
8 slices white bread (remove all crusts)
8 slices of cheese (trim to fit bread slices)
A few Tablespoons butter for pan frying
Directions:
Use a rolling pin to flatten each slice of bread. Lay a slice of cheese on top and roll tightly to keep bread closed. Heat butter in skillet and lay each roll in seam down. Pan fry until golden on all sides. Add more butter as needed.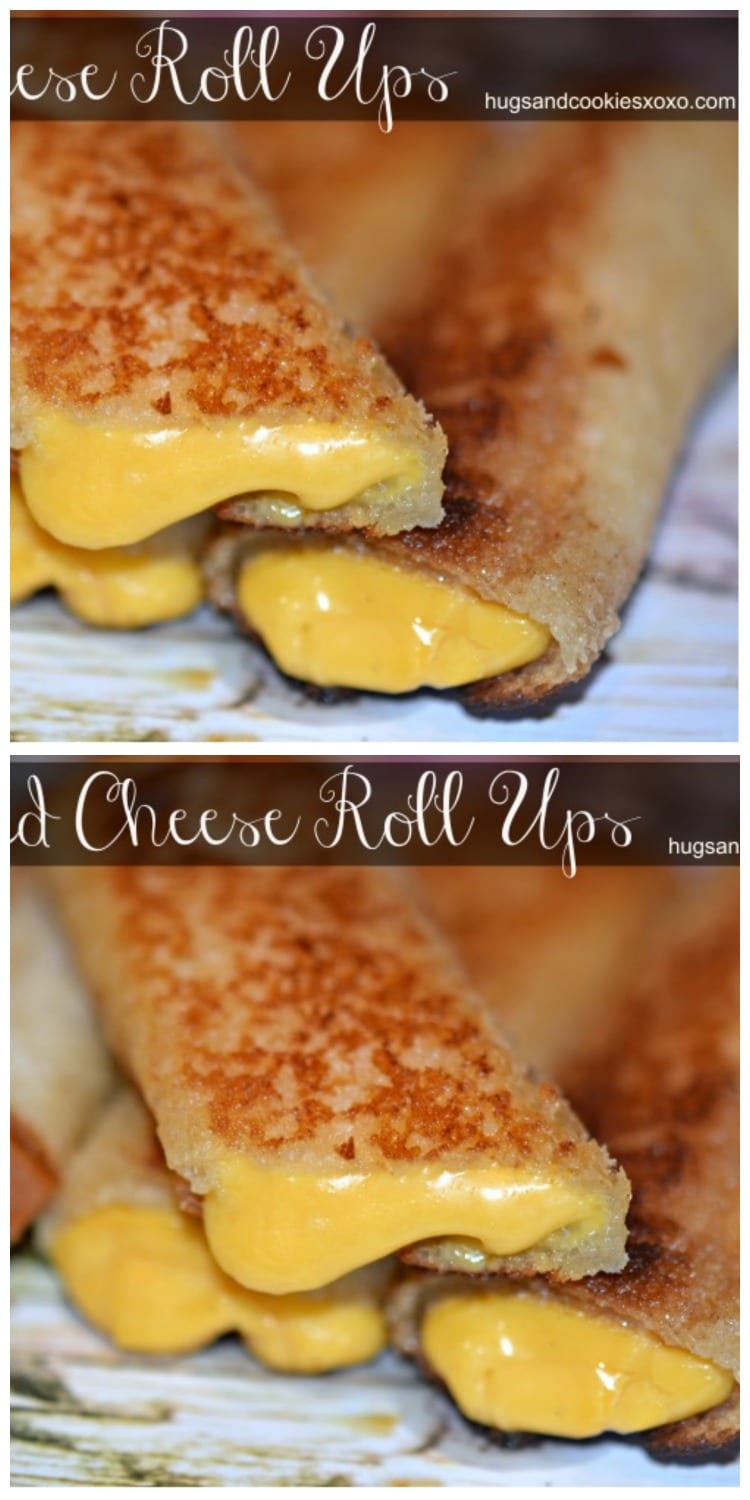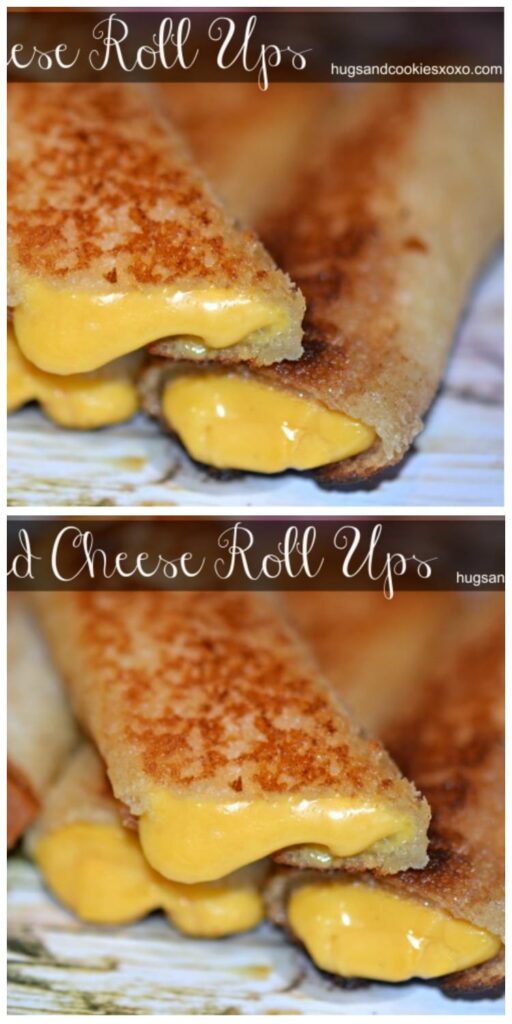 You May Love These, Too! XOXO