Need a crazy good appetizer? Try this! Grill up some shrimp – I used my Rachael Ray Grill Pan! Love it! Serve it alongside some homemade pesto for the perfect dip!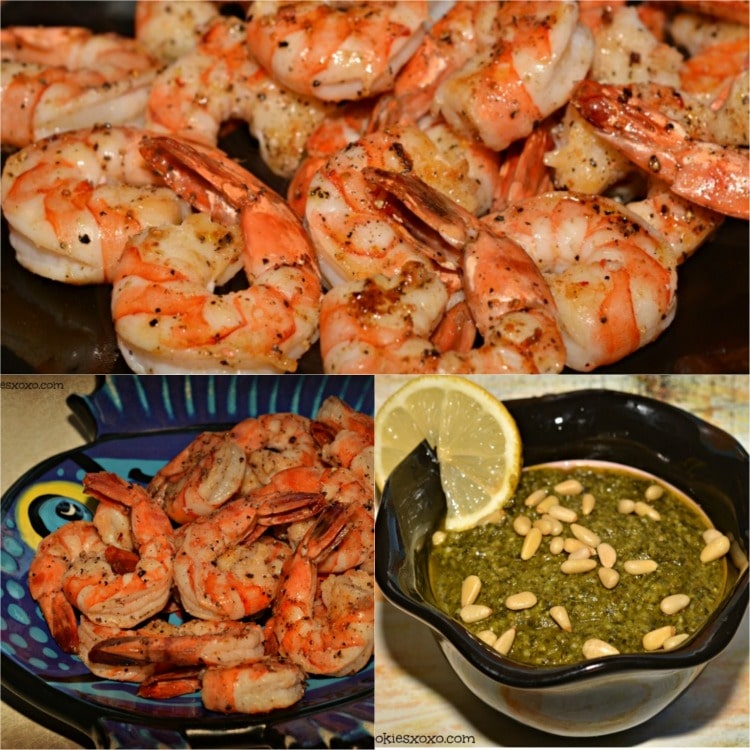 Grilled Shrimp & Pesto
Ingredients
Shrimp:
2 Pounds Large shrimp, peeled and deveined
salt/pepper
olive oil
Pesto:
2 cups basil
6 garlic cloves.
¾c. olive oil.
1c. parmesan cheese
2 ounces pine nuts.
1 tsp. salt
Instructions
Shrimp:
Heat grill pan on medium high with a little bit of olive oil.
Add shrimp and season with salt/pepper.
Grill just a few minutes on each side until cooked through.
Pesto:
Food process the basil and garlic.
Stream in oill.
Add cheese and nuts. Process.
Add salt.
Chill and dig in!