Is there anything you can't make with Pillsbury dough? My friend Sara recently brought these to my house for one of the apps at our Tapas party! That's how we came to name them Sara's Party Rolls! Everyone went crazy over these scrumptious ham and cheese party rolls! You can change up the filling however you like! I have done pepperoni and cheese in the past and prosciutto and cheese. The original recipe for these beauties can be found over at Kevin and Amanda! Be sure to check out their blog for tons of yummy ideas! Below, you can see Sara's masterpieces! You'll be making them again next time for us right, Sara?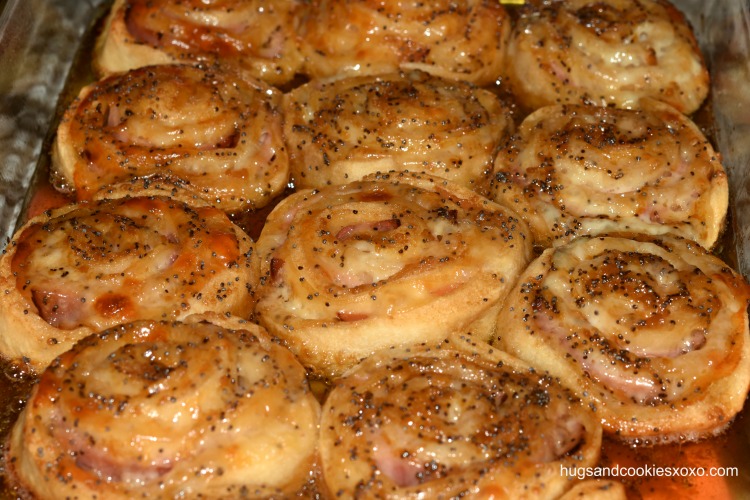 You'll Need:
Ham and Cheese Party Rolls
Ingredients
1 can Pillsbury pizza crust
¾ pound thin deli ham slices
12 thin slices swiss cheese
½ cup butter
1 T. dijon mustard
1 T. Worcestershire sauce
2 T. brown sugar
black sea salt or poppyseeds for sprinkling on at the end.
Instructions
Preheat oven to 350ºF and spray a 9x13 dish with Pam.
Roll the dough out into a rectangle.
Lay on the ham and cheese.
Using the long edge, roll it up jellyroll style.
Cut into 12 slices.
Place in dish.
Microwave the butter, mustard, sugar and worcestershire and pour over the rolls.
Bake uncovered 25-30 mins.
Sprinkle with black sea salt or poppyseeds.
This recipe is adapted from
Kevin & Amanda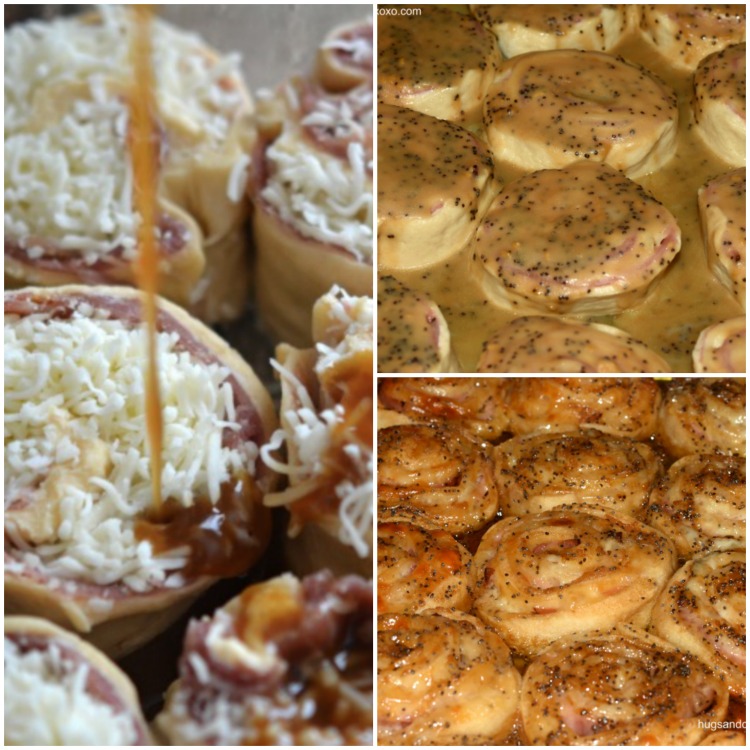 You May Love These, Too! XOXO