Forget calories. Forget diets. Forget all meals as you knew them. Just make room in your life for these. Homemade Snickers bars dripping with ooey, gooey caramel , peanuts and nougat! Do I really need to twist your arm on these? They were quite the crowd pleasers with my taste testers today!! And the best part? You don't even need to turn the oven on. Microwave and stovetop….that's it!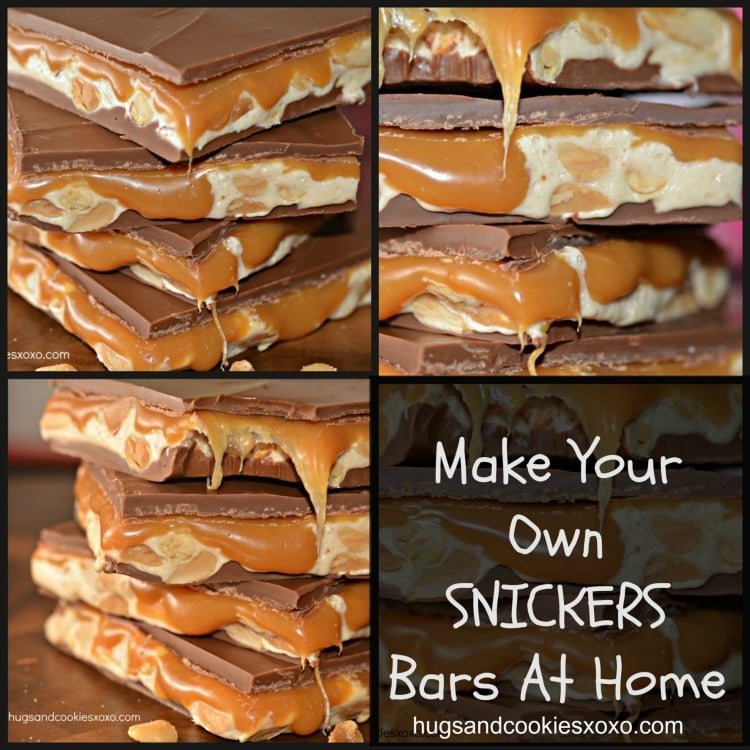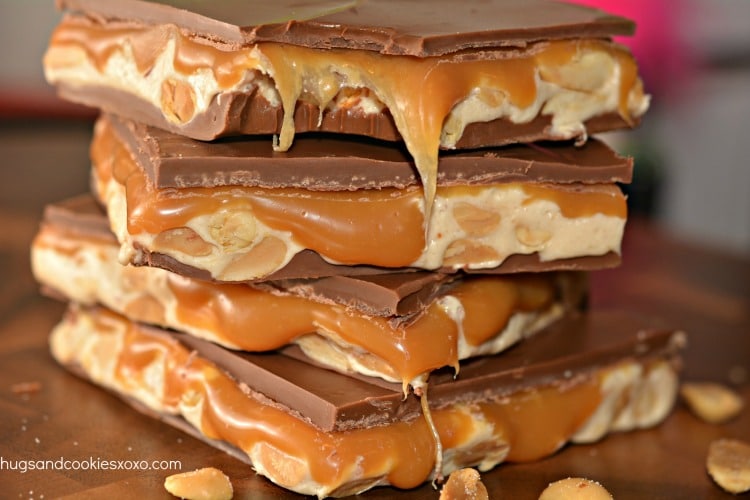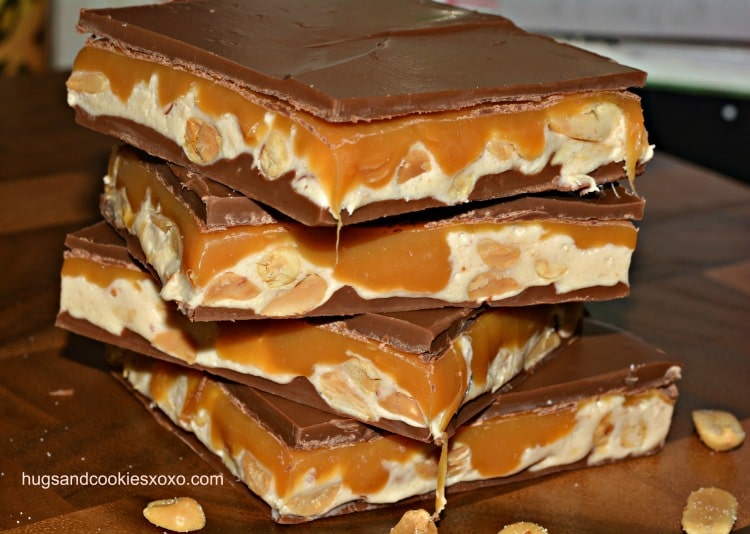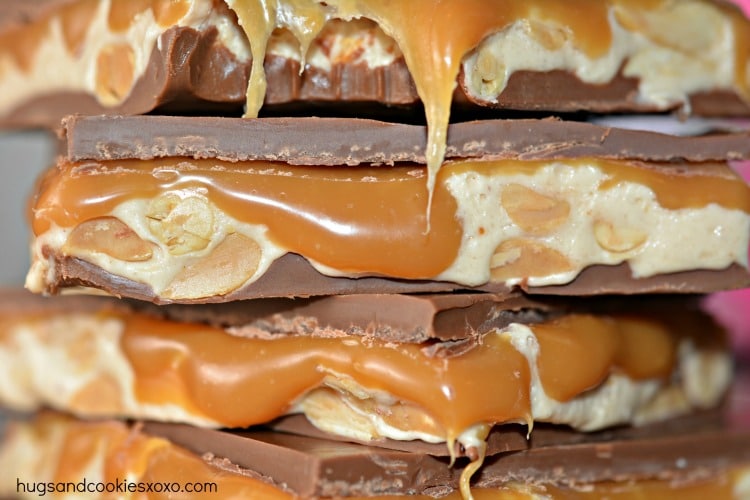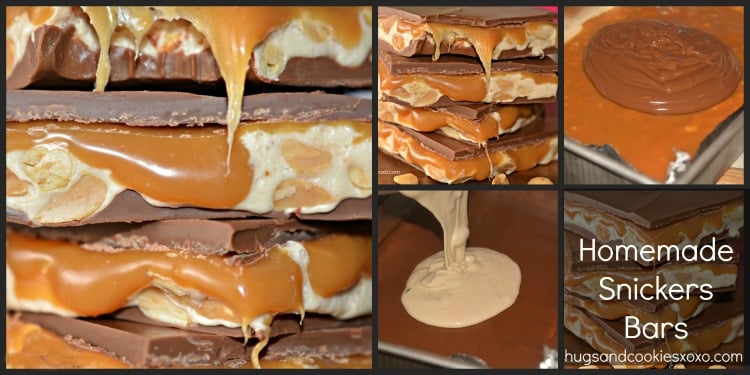 Homemade Snickers Bars
Ingredients:
Bottom Chocolate Layer:
1¼ cups milk chocolate chips
¼ cup peanut butter
Nougat Layer:
¼ cup salted butter (yes, salted)
1 cup granulated sugar
¼ cup half and half cream
7 ounces marshmallow creme (or fluff)
¼ cup peanut butter
1½ cups chopped, salted peanuts
Caramel Layer:
14 ounce bag of caramels
¼ cup heavy whipping cream
Top Chocolate Layer:
1¼ cup milk chocolate chips
¼ cup peanut butter
Instructions
Line 9×13 pan with nonstick foil.
Bottom layer: Microwave chocolate chips and peanut butter together until smooth. Spread in your pan and place in freezer.
Nougat layer: Melt the butter on low in pot. Add half & half and sugar. Raise heat to bring to a boil, cooking for 5 mins. Lower heat and add marshmallow fluff and peanut butter until smooth. Stir the whole time. Off  heat add the peanuts and stir. Spread over the cold chocolate layer in your pan and return to freezer to set.
Caramel layer: Melt caramels and heavy cream in the microwave until smooth. Spread over the cold nougat layer and return to freezer.
Top chocolate layer: Melt chocolate and peanut butter in  microwave until smooth. Spread over cold caramel layer and place in fridge until set. Cut into squares and keep chilled until serving time or the caramel will start to ooze…not that this is a bad thing!!!
This fabulous recipe was adapted from The Recipe Critic
You May Love These, Too! XOXO