Huge Popovers
I have been making for popovers for many years. One year, I even tried various recipes to compete for the largest and best! This recipe here was our favorite for a long time…until now. Meet Huge Popovers! These are super unique beginning with bread flour and needing an hour rest period before even baking. This recipe stems from ATK but I had to change up the baking time as we prefer some of the "custardy" inside to remain. Bake them extra long and they are very crusty like a shell with nothing creamy inside. Some may prefer them that way but not us. Try these out and be amazed and how well they rise!!!!!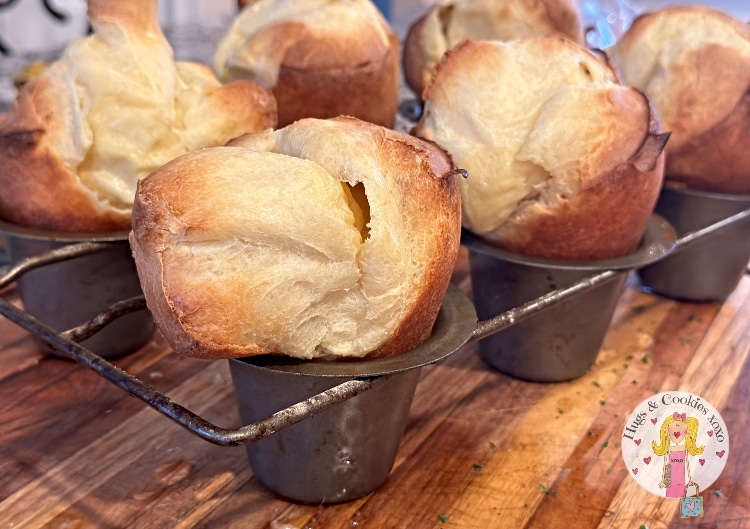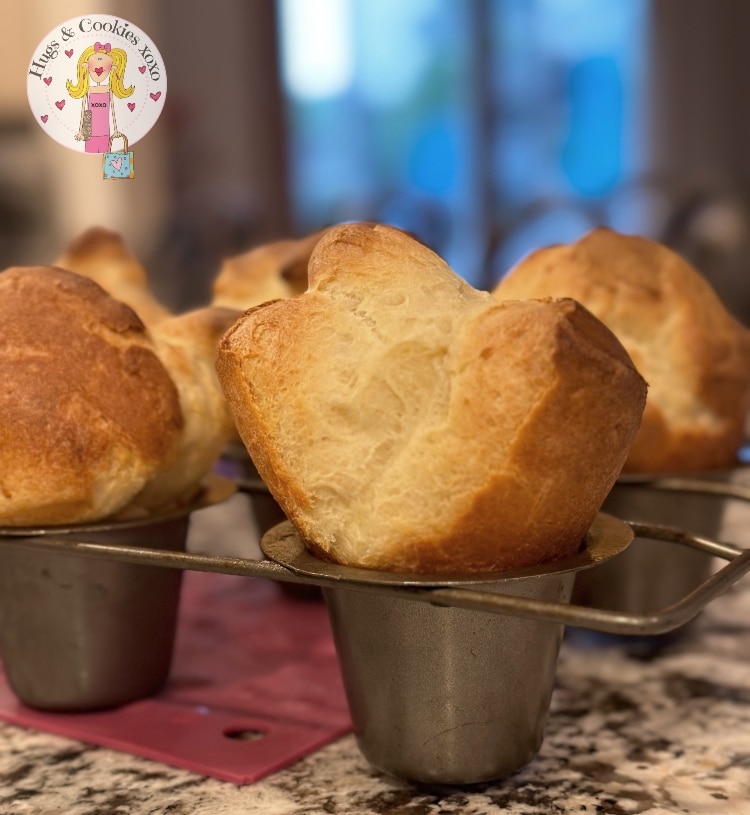 You will definitely need: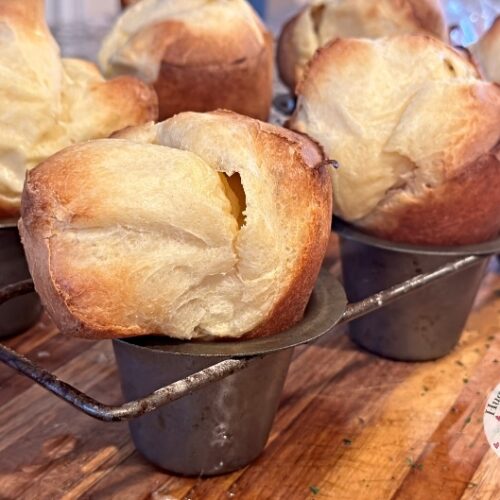 Huge Popovers
Ingredients
3

eggs

2

cups

whole milk

heated to 110 degrees

3

tablespoons

butter

melted and cooled slightly

2

cups

bread flour

1

teaspoon

salt

1

teaspoon

sugar
Instructions
Adjust oven rack to lower-middle position and heat oven to 450 degrees.

Grease 6-cup popover pan with solid crisco shortening, then dust lightly with flour.

Whisk eggs in a bowl and add the milk and butter.

In a bowl, combine flour, salt, and sugar.

Whisk three-quarters of the milk mixture into flour mixture until no lumps remain.

Then whisk in remaining milk mixture.

Transfer batter to large measuring cup, cover with plastic, and let rest at room temperature for 1 hour. (Or for make-ahead, the batter can be refrigerated for 1 day. Bring to room temperature before proceeding with recipe.)

Whisk batter to recombine, then pour into prepared popover pan.

Bake 20 mins.

Then lower to 350 and bake 15-20 minutes more!

Remove and with a sharp knife poke a hole into each one.

Serve immediately with butter and a sprinkle of salt.
You May Love These, Too! XOXO