Best Popovers
These are literally the best popovers ever! Follow the recipe exactly and you will have popovers the size of your head! The most important points that I followed: warm the eggs and milk, place oven rack on the lowest, preheat the popover pan in the oven, remove when ready to fill and grease with crisco (I cut a piece and held with a paper towel letting it melt into hot cups)  and a very light sprinkle of flour. There is also absolutely no peeking allowed! Do not open the oven. Of course, you can turn the light on and watch them that way! These are adapted from Martha Stewart. The clever crisco/flour tip is from America's Test Kitchen! You may also love Strawberry Popovers!
*Edit-Jan 2022-I used crisco without the flour and we thought they were the largest yet!!! First pic below for reference…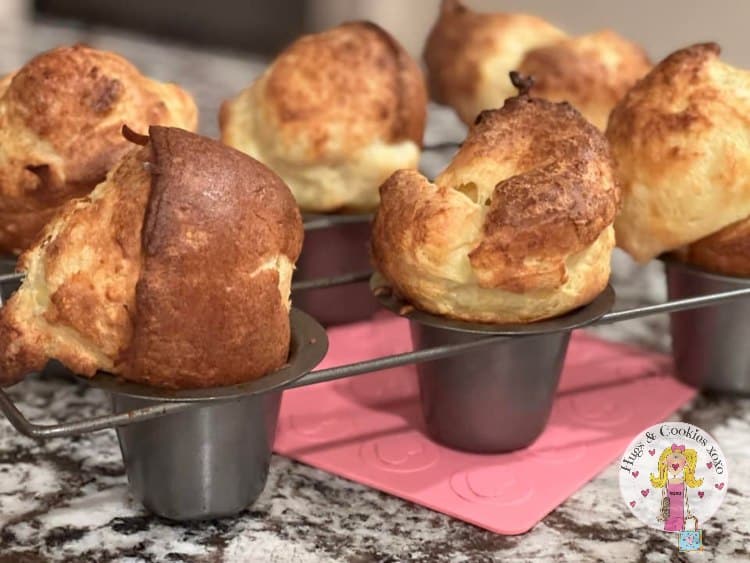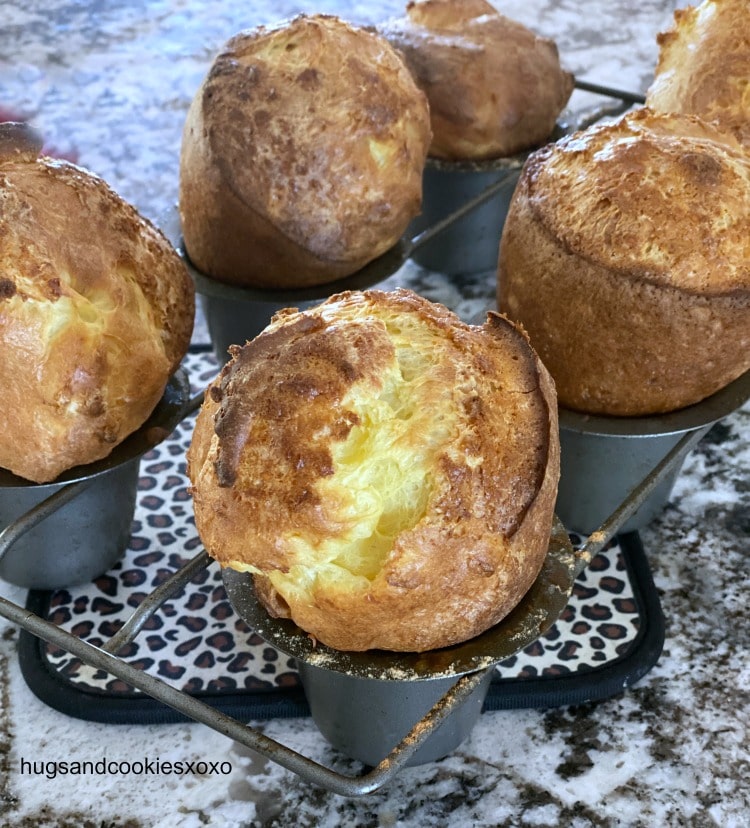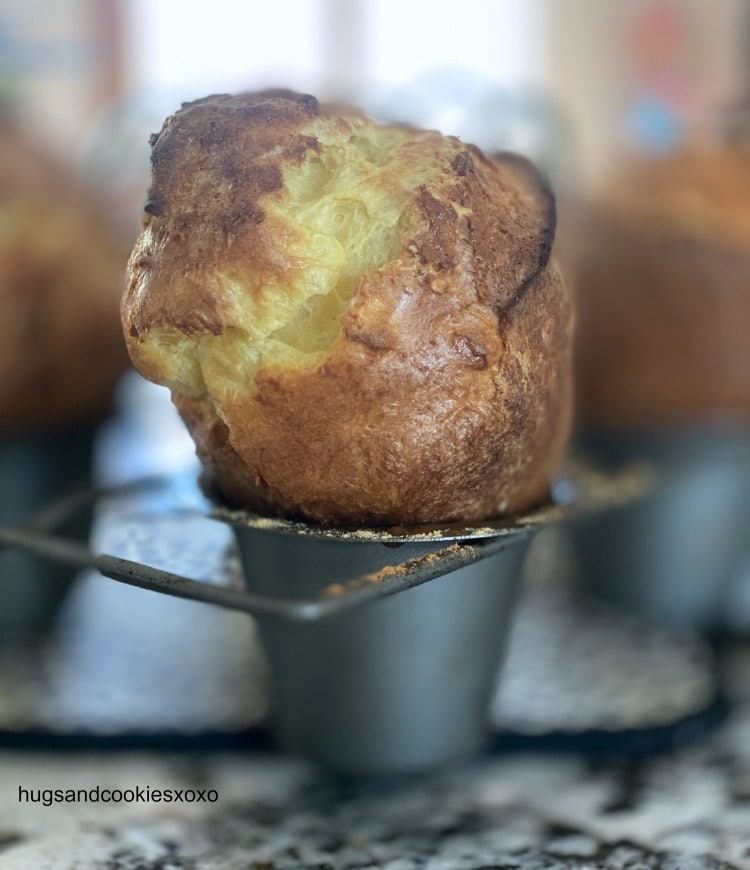 You may need: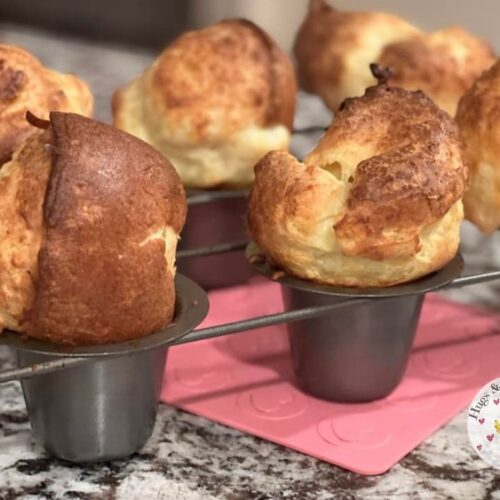 Best Popovers
Ingredients
3

large eggs

room temperature

1 ½

cups

whole milk

room temperature

1 ½

cups

flour

1 ¼

teaspoons

kosher salt

Solid Crisco

1 T.
Instructions
If eggs and milk are cold, before combining, submerge whole eggs in warm water 10 minutes and heat milk until just warm in the microwave.

Preheat your oven to 450 degrees with a nonstick popover pan (6 cups) on rack in lowest position.

Whisk milk and eggs by hand in a bowl, one minute.

Add flour and salt and whisk, some small lumps will remain and it will be thick

Carefully Remove popover pan from oven and grease with the crisco. Lightly dust with a little sprinkle of flour.

Fill popover cups about 3/4 full with batter.

Bake 20 minutes, then reduce oven temperature to 350 degrees.

Bake 15-20 more minutes.

Remove from oven and take out of pan. Lay on a cooling rack.

Serve hot with butter and an extra sprinkle of kosher salt, if desired.
My hubby and son enjoyed their popovers filled with scrambled eggs and bacon!