Ice Cream Cone Cake Pops
Just look at how precious these little cones are. Ice Cream Cone Cake Pops are super fun for the kids. You can use a variety of cake flavors and drizzles/decorations, too! I used chocolate cake for these with just a little vanilla frosting mixed in. Then I dipped them in milk chocolate and added a white drizzle. You can use any flavors you can dream up like strawberry cake, vanilla cake or even orange flavored cake. Funfetti cake would be really pretty, too. Start with your favorite cake pops and get creative! I particularly love the cherries on the top to imitate a real sundae. The drips over the top are made from melted chocolates. I like to use Mercken's brand chocolates instead of the ones in the local craft stores. Those tend to be a little too thick once melted down. You also don't need a special stand for these. Just a piece of styrofoam lined with foil works perfectly. Here is the recipe I used. You may also want to try Rainbow Cake Pops and Pancake Pops.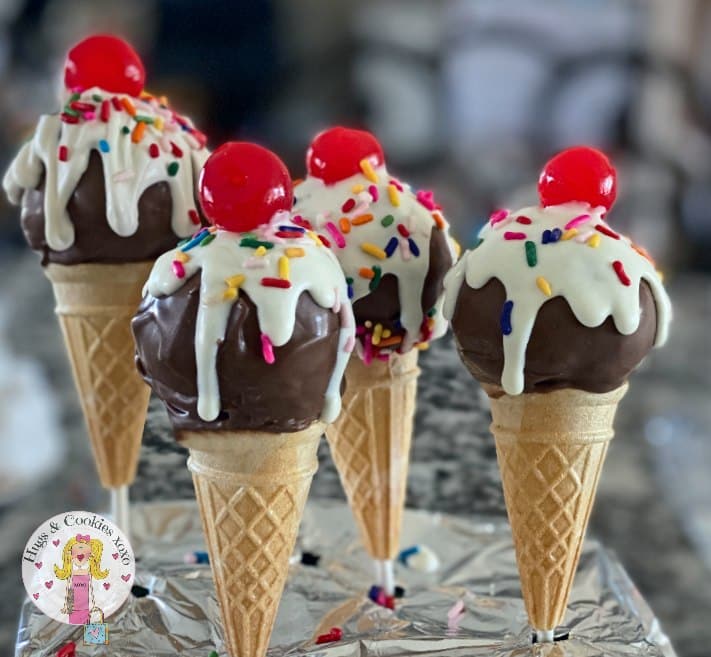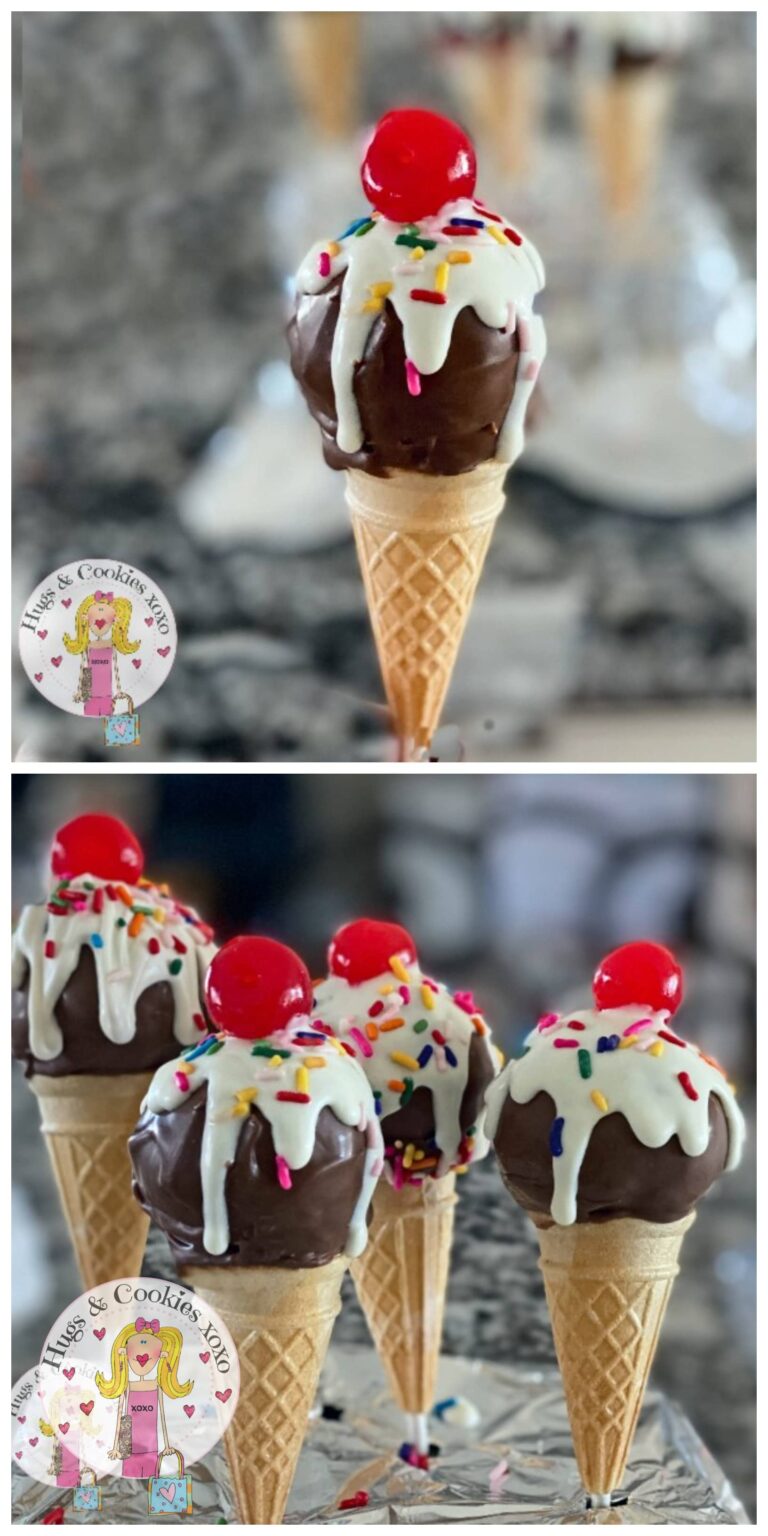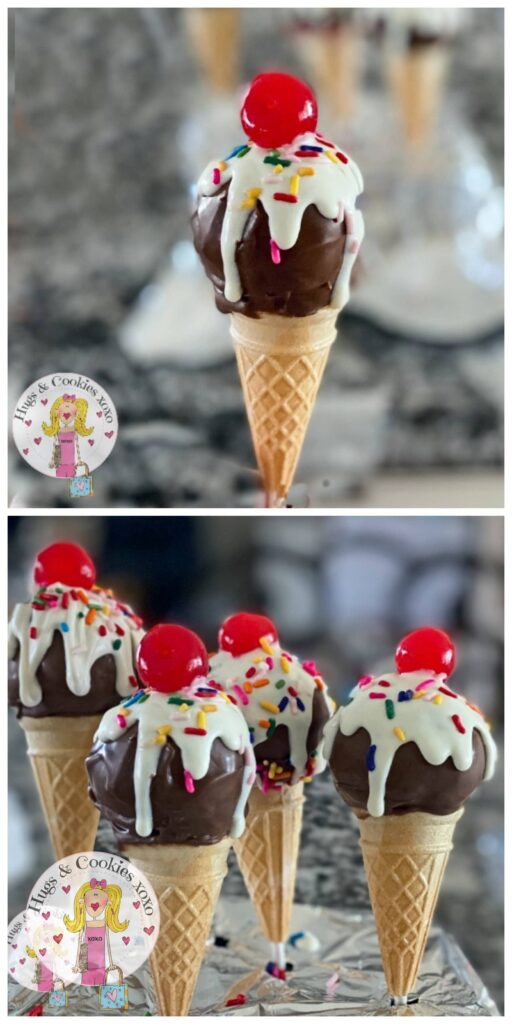 You may need: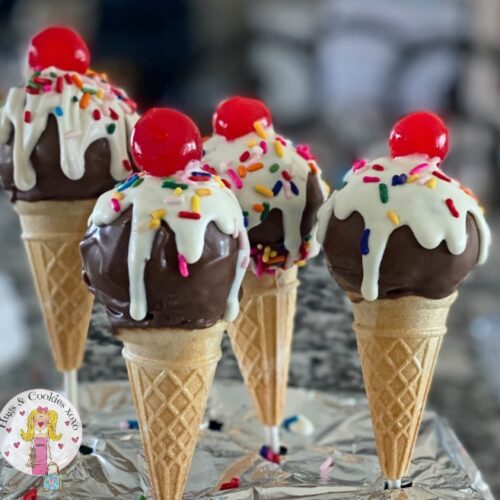 Ice Cream Cone Cake Pops
Instructions
Once you have made your cake pop dough, roll into balls that will be the "ice cream" topper.

Dip the end of a stick in melted chocolate, insert into the pop and freeze.

Once frozen, remove and dip the pop into your chocolate tapping off any extra.

Stand up in a piece of floral foam covered in foil.

Use a piping bag to drizzle on the white chocolate.

Add sprinkles and a cherry!
You May Love These, Too! XOXO