Ice Cream Cone Cake Pops
Ice Cream Cone Cake Pops are super fun for the kids. You can use a variety of cake flavors and drizzles/decorations, too! I used chocolate cake for these with just a little vanilla frosting mixed in. Then I dipped them in milk chocolate and added a white drizzle. Start with your favorite cake pops! Here is the recipe I used.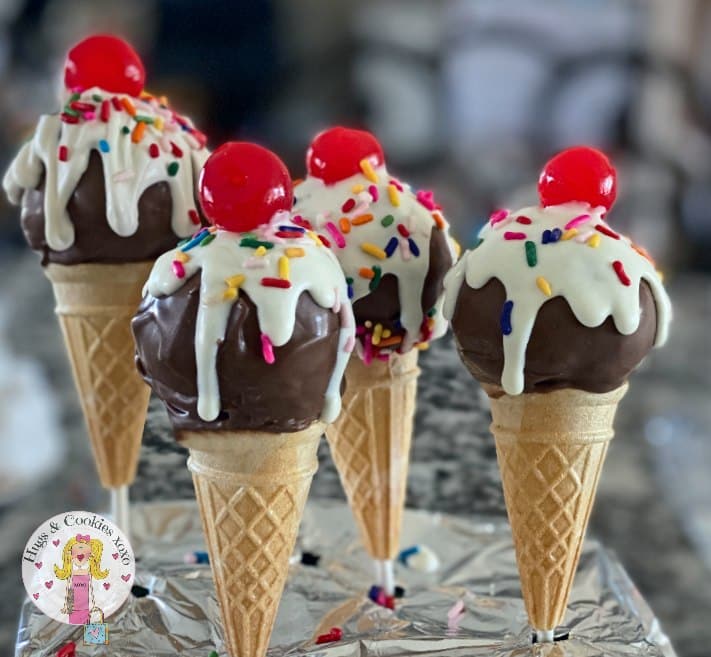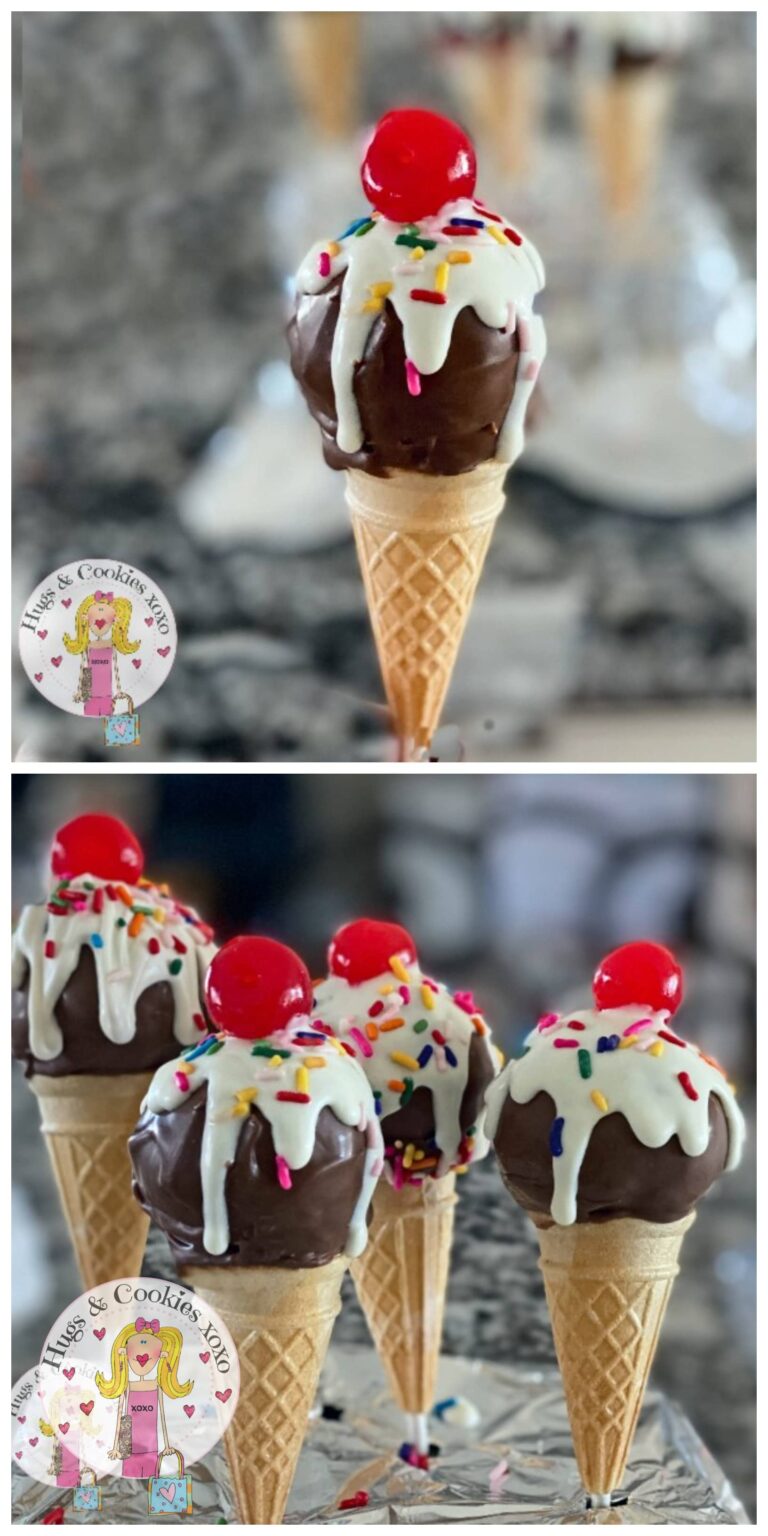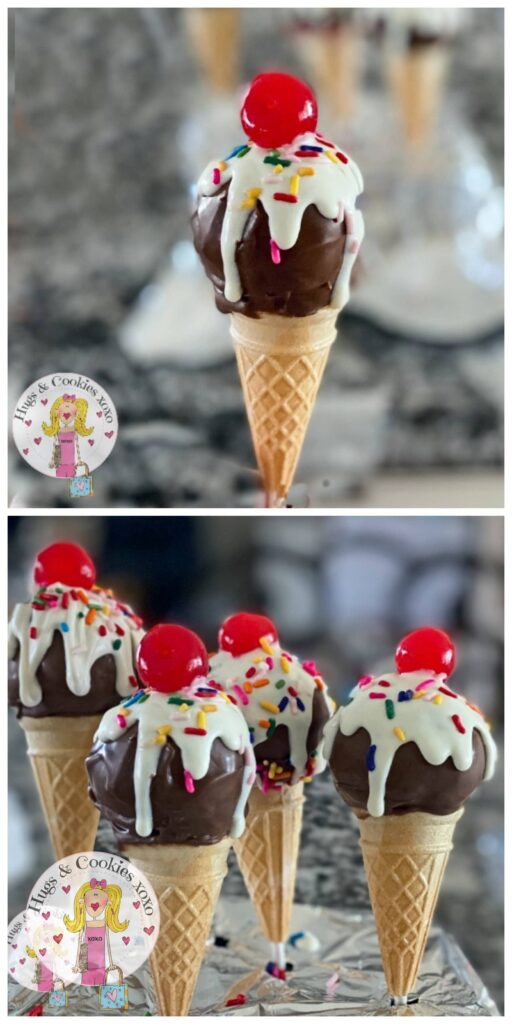 Ice Cream Cone Cake Pops
Instructions
Once you have made your cake pop dough, roll into balls that will be the "ice cream" topper.
Dip the end of a stick in melted chocolate, insert into the pop and freeze.
Once frozen, remove and dip the pop into your chocolate tapping off any extra.
Stand up in a piece of floral foam covered in foil.
Use a piping bag to drizzle on the white chocolate.
Add sprinkles and a cherry!
You May Love These, Too! XOXO