Need a special breakfast or brunch treat? This is it! Lemons and raspberries go so perfectly together. It's like sunshine and rainbows in a dish! A perfect summer treat for a lazy weekend breakfast! This is rich so you can serve small slices alongside a nice fruit salad! Voila! Breakfast is done! Just look at this yummy Lemon Raspberry Bread Pudding…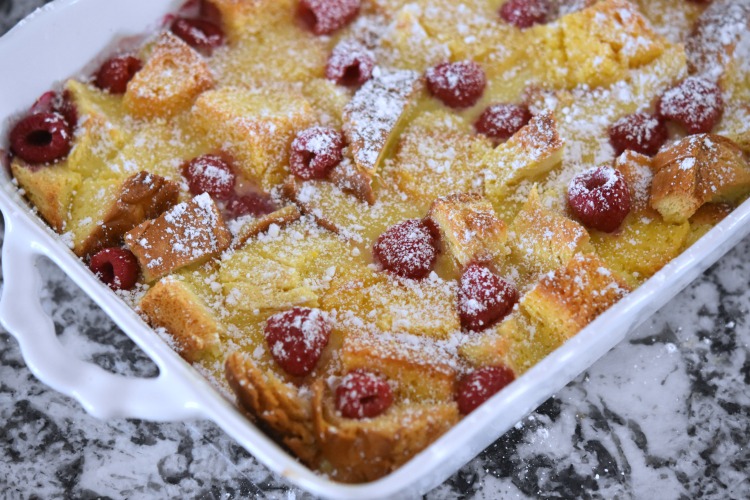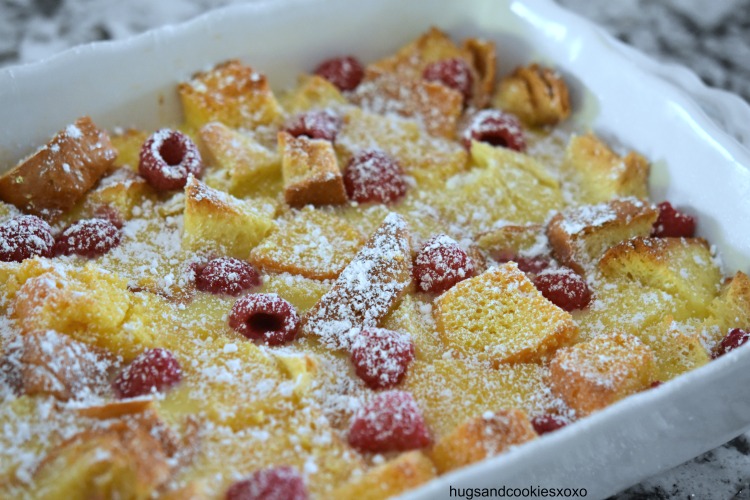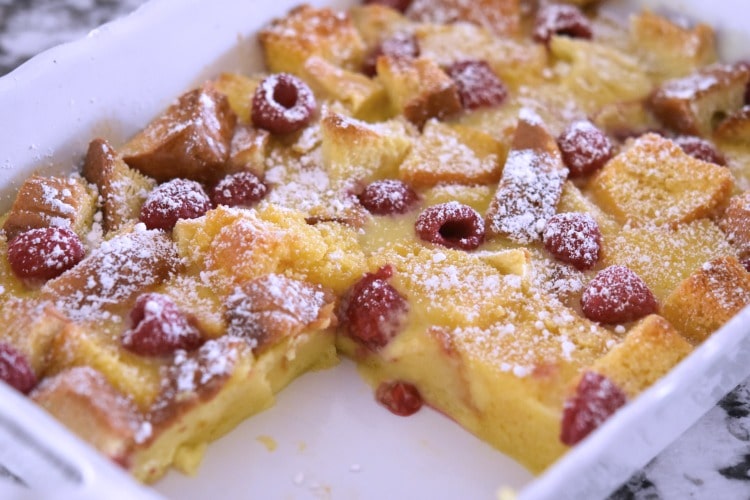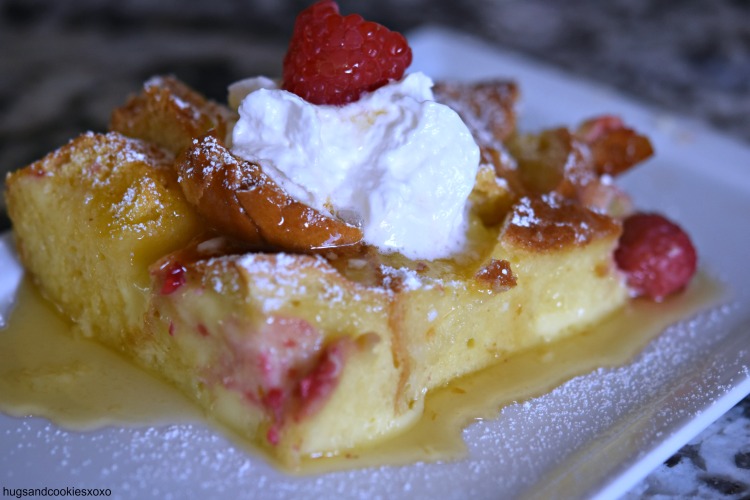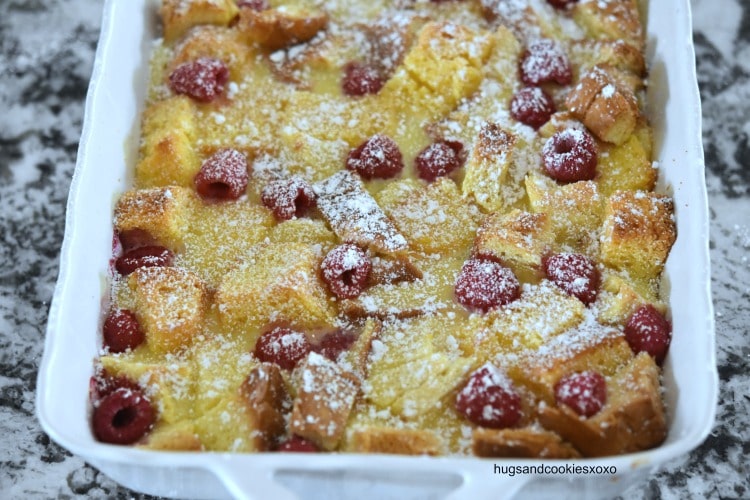 Lemon Raspberry Bread Pudding
Ingredients
2 cups 225g cubed, day-old italian bread
2 cups 225g cubed stale cornbread
1 c. heavy cream
1 c. milk
1¼c. sugar
5 eggs
⅓ c. fresh lemon juice
1 T. lemon zest
powdered sugar
½ pint raspberries
Instructions
Preheat oven 325.
Grease 9x13 dish.
Toss bread cubes into dish.
Bring milk and cream to a simmer on stove.
In a bowl, whisk sugar and eggs with lemon juice and zest.
Gradually whisk the hot milk/cream into the eggs.
Pour it all into pot and simmer while stirring.
Pour this over the bread cubes and let sit 20 mins.
Sprinkle on the berries.
Bake 40 mins.
Dust with powdered sugar and serve with syrup and whipped cream.
Adapted from Damaris Phillips….you can buy her fabulous book
HERE
! I just adore it!