It's beginning to look like Valentine's Day in my kitchen with all of these marshmallow pops and cookies! Sprinkles and candies in every shade of pink and red makes me smile. Those of you who know me, know everyday is Valentine's Day in my world. Love, hearts and pink make my world go round. For these cookies, I used the new cookie dough oreos. Have you scored any yet? The marshmallow krispy ones are my most favorite but my kids were digging these cookie dough ones. The marshmallow pops are for my son's class party. You should give them a try. They are easy and pack a huge "adorable" factor. I found the straws at Michaels and they had a nice variety to choose from!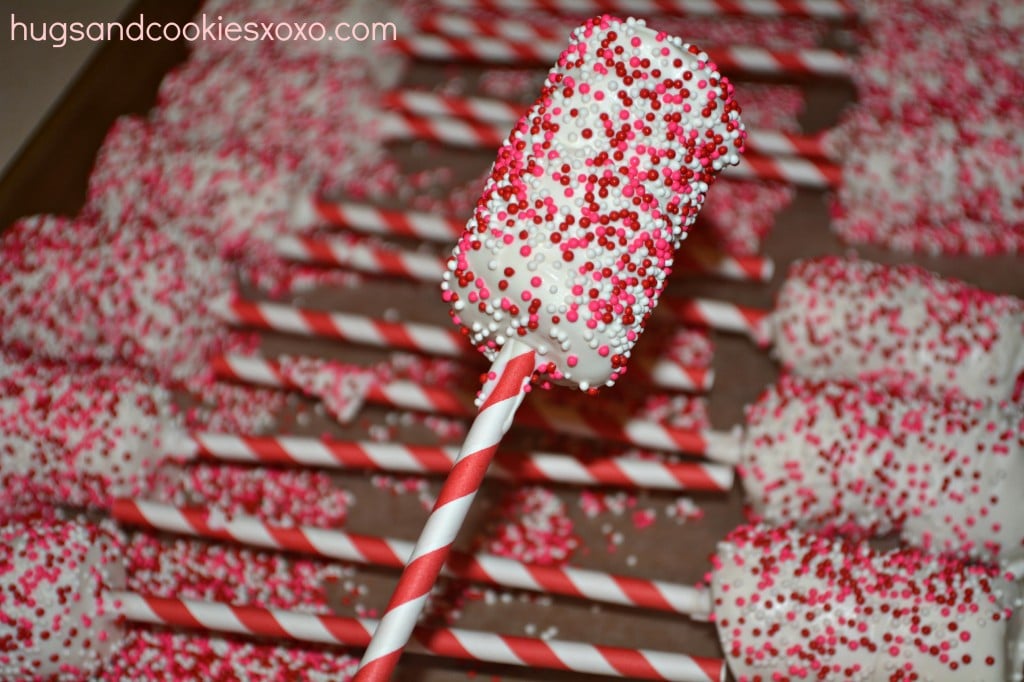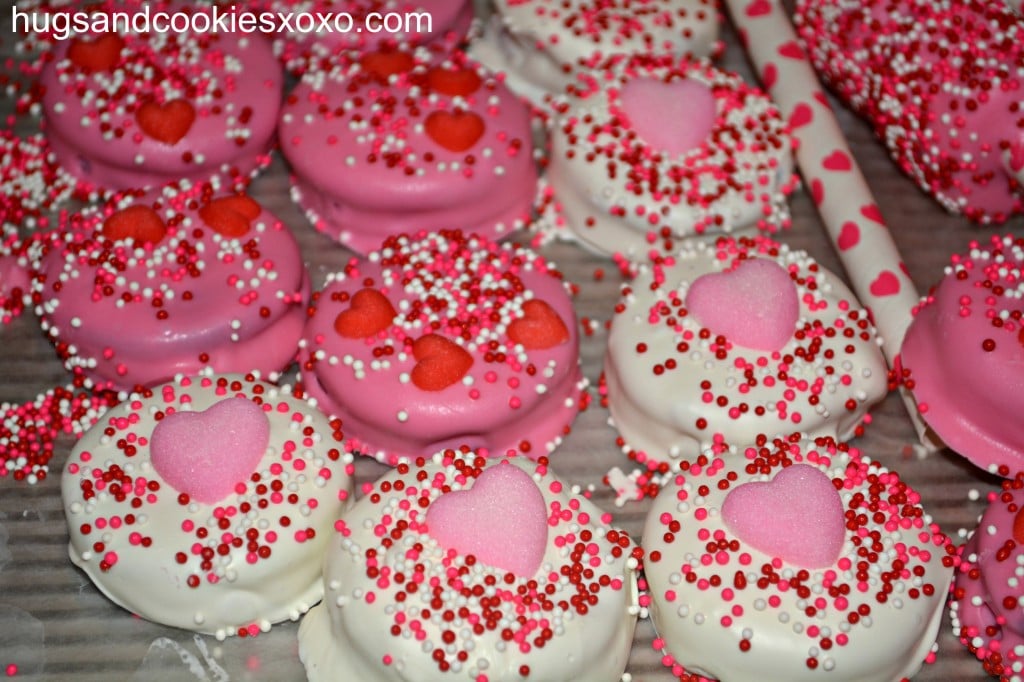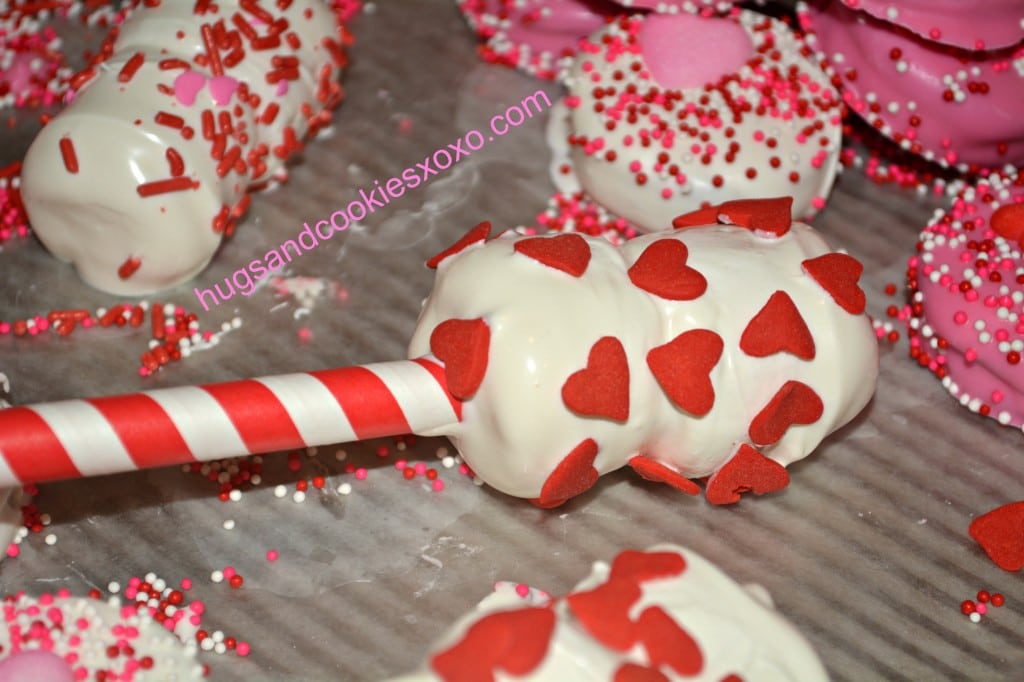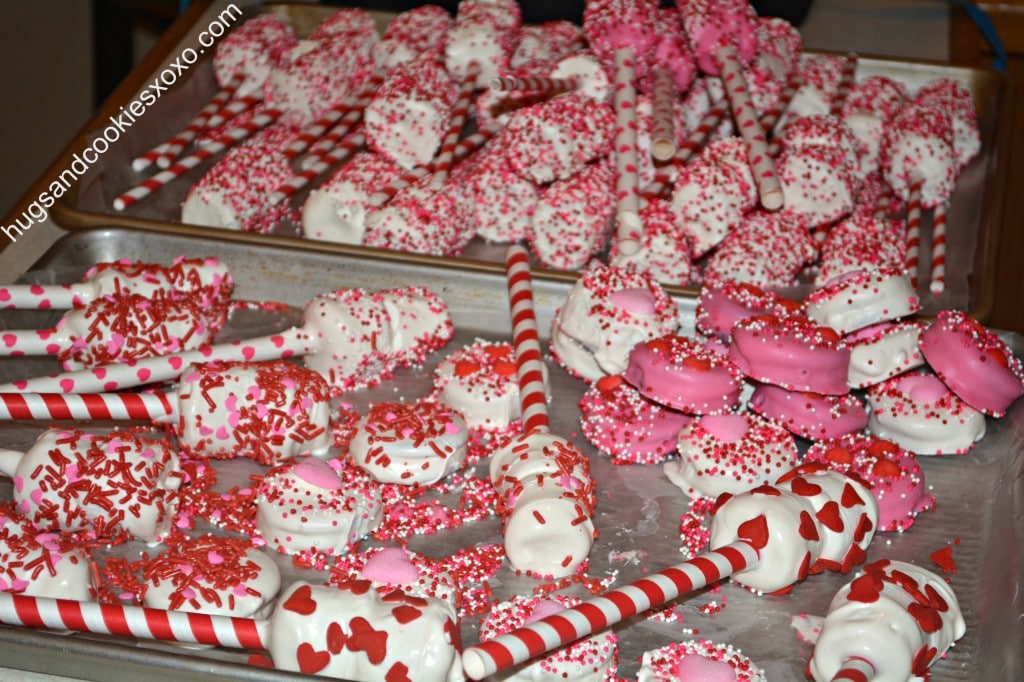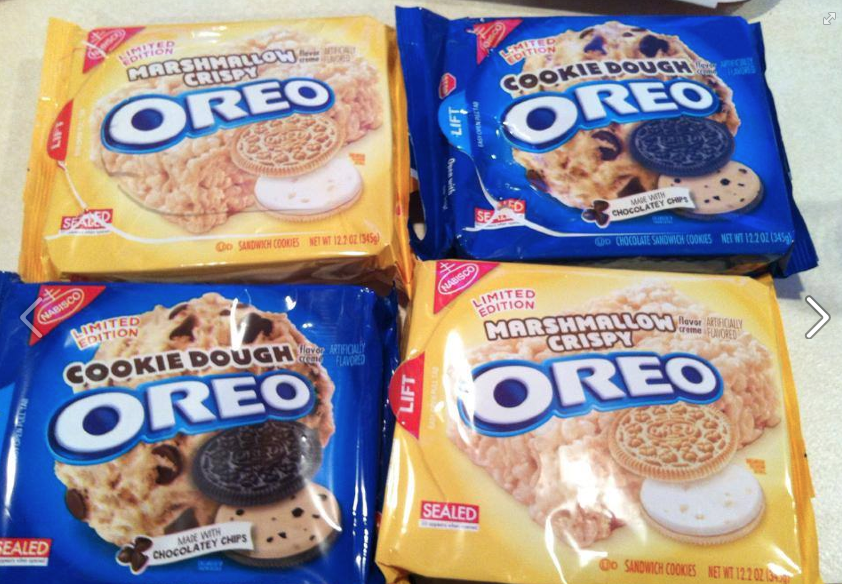 Marshmallow Pops- Ingredients:
marshmallows
straws or sticks
melting disks-I loved the new Wilton Pure White disks-melted great!
sprinkles/candies
Marshmallow Pops- Directions:
Melt chocolates in a microwave safe bowl at 70% power until smooth.
Thread 2 marshmallows on each straw. U
Use a spoon to coat them with melted chocolate and tap off excess.
Add sprinkles/candies immediately and lay on wax paper until set.
Wrap individually in cellophane or serve as is! Enjoy! :heart:   :kimpoi
Follow the same directions if you dip the oreos.