Mashed Potato Chicken Pot Pie
Mashed Potato Chicken Pot Pie is the perfect comfort food meal. You can't go wrong with a pot pie filling topped with mashed potatoes!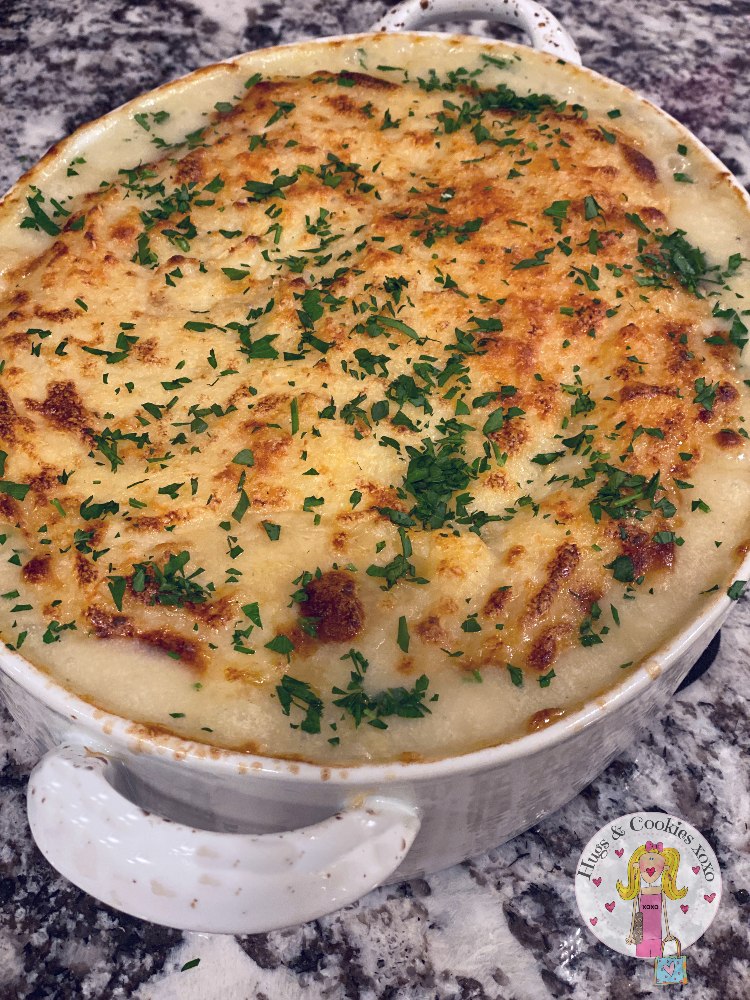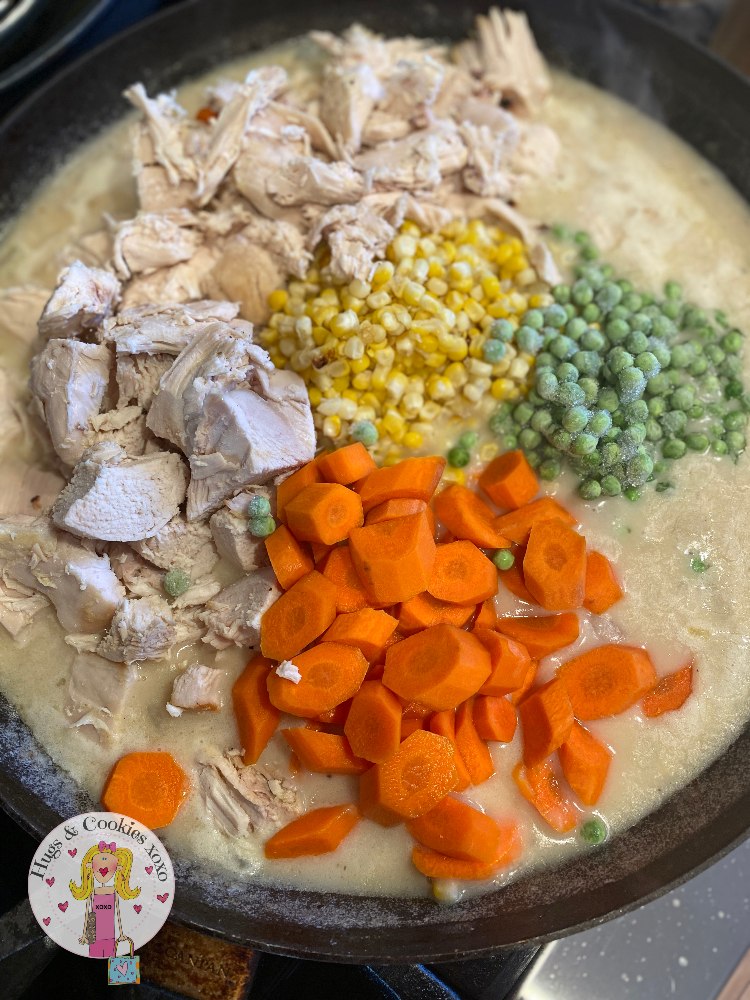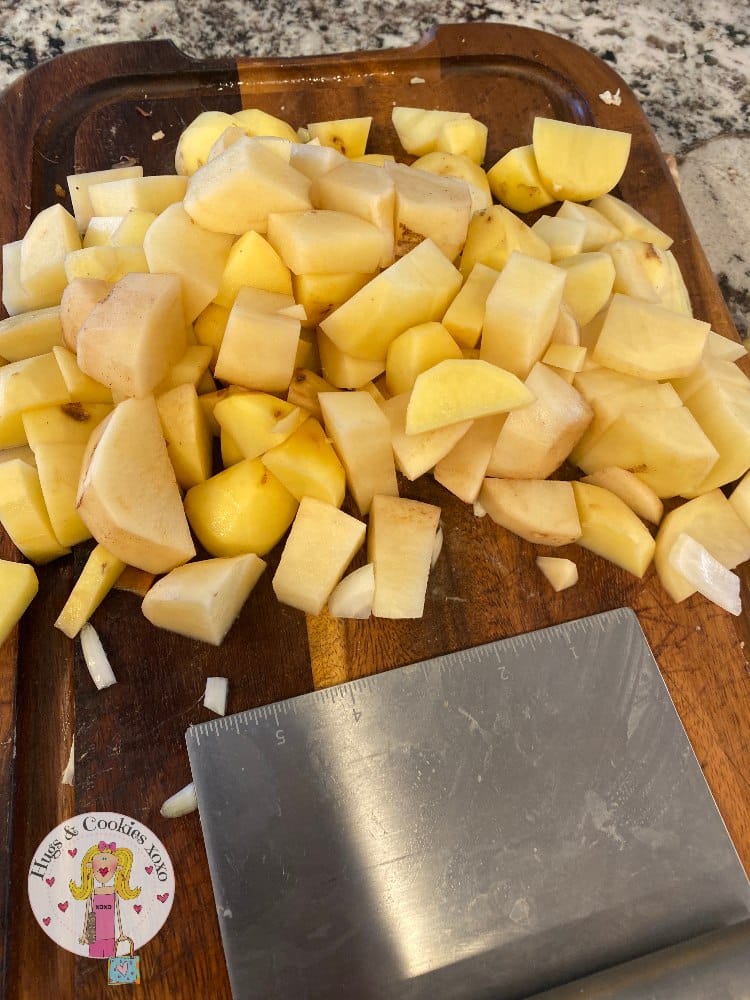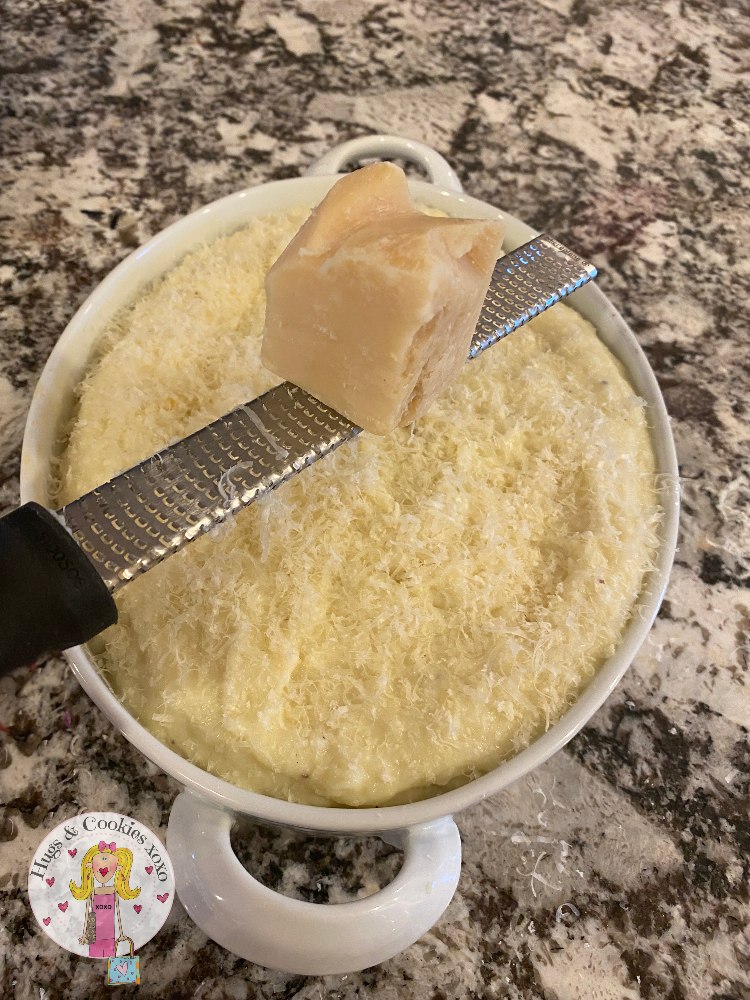 Mashed Potato Chicken Pot Pie
Ingredients
4 carrots, peeled, steamed, chopped
3 cobs corn, roasted and kernels cut off the cob (or use frozen)
½ c. frozen peas
4 split breasts chicken, roasted and deboned
4 T. butter
¼c. flour
2 c. chicken broth, warmed
2T. heavy cream
Mashed Potatoes (Use your favorite recipe if you prefer)
3 lbs potatoes, peeled and cubed
2 tsp. kosher salt
6T. butter
approx 1 cup milk
½c. sour cream
parmesan cheese
Instructions
In a deep pot, melt butter and whisk in flour slowly to combine.
Cook 1 minute.
Add chicken broth and heavy cream.
Stir to combine and simmer on low to thicken a bit.
Add carrots, peas, corn and chicken.
Season with salt/pepper and combine well.
Pour into a large casserole dish (9x13) so the potatoes do not overflow!
Potatoes
Boil potatoes and simmer until tender.
Drain and return to the pot.
Heat butter and milk.
Add slowly to the potatoes and beat on low with a hand held mixer.
Add sour cream and kosher salt/pepper.
(If too thick, you can slowly add up to ½c. more milk)
Scoop potatoes on top of pot pie filling.
Grate cheese on top!
Bake at 400 for 35-40 minutes until golden brown.
Inspired by
Diane Morrisey
Potatoes adapted from Ina Garten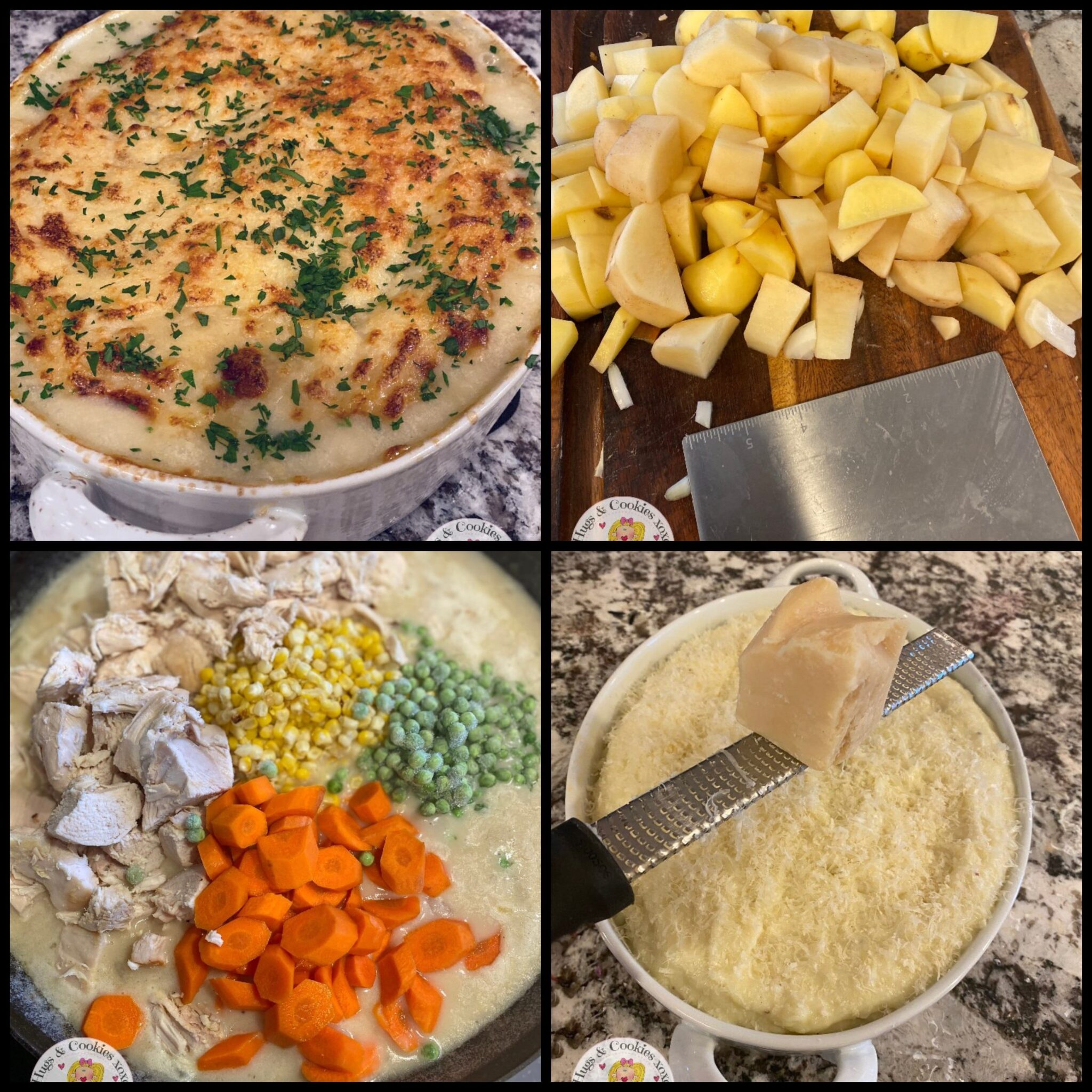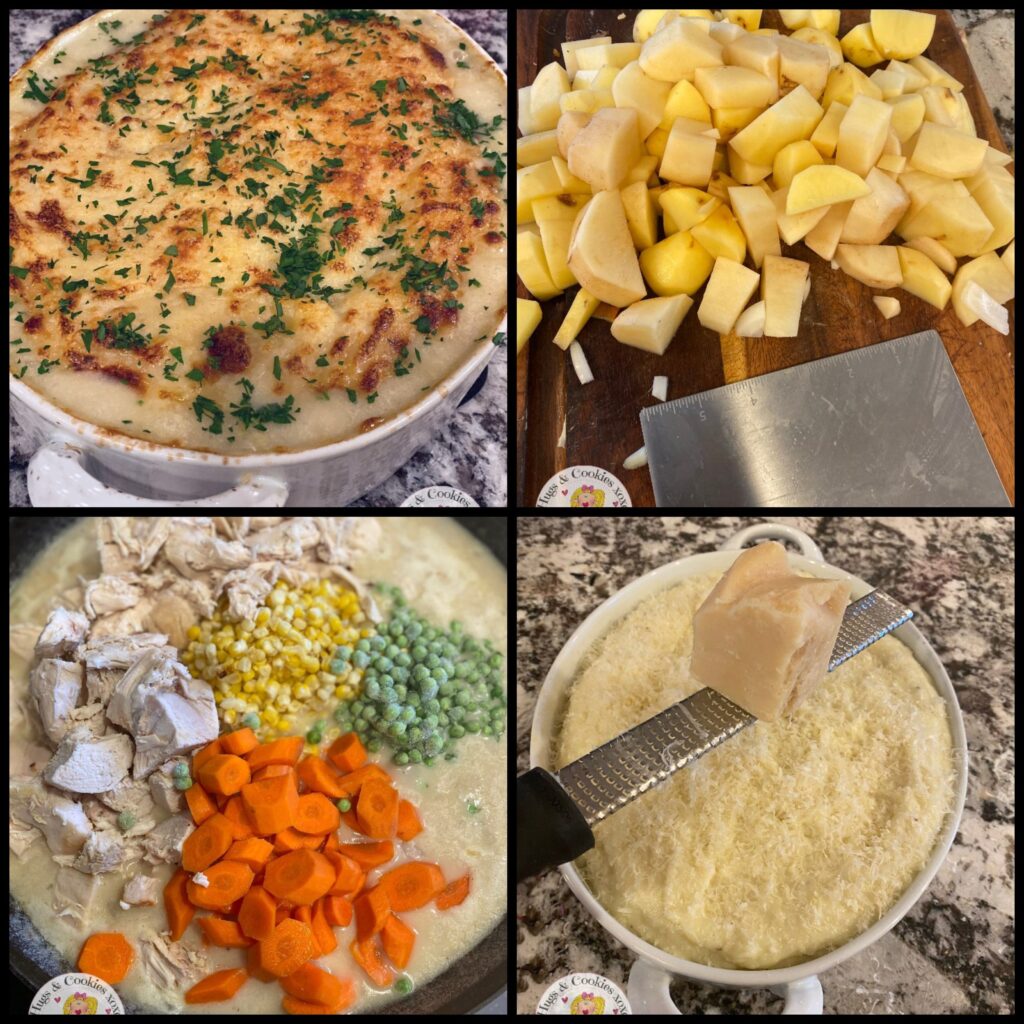 You May Love These, Too! XOXO