Mini Crescent Hot Dogs
Not too much of a recipe but these are so delish they are definitely worth making!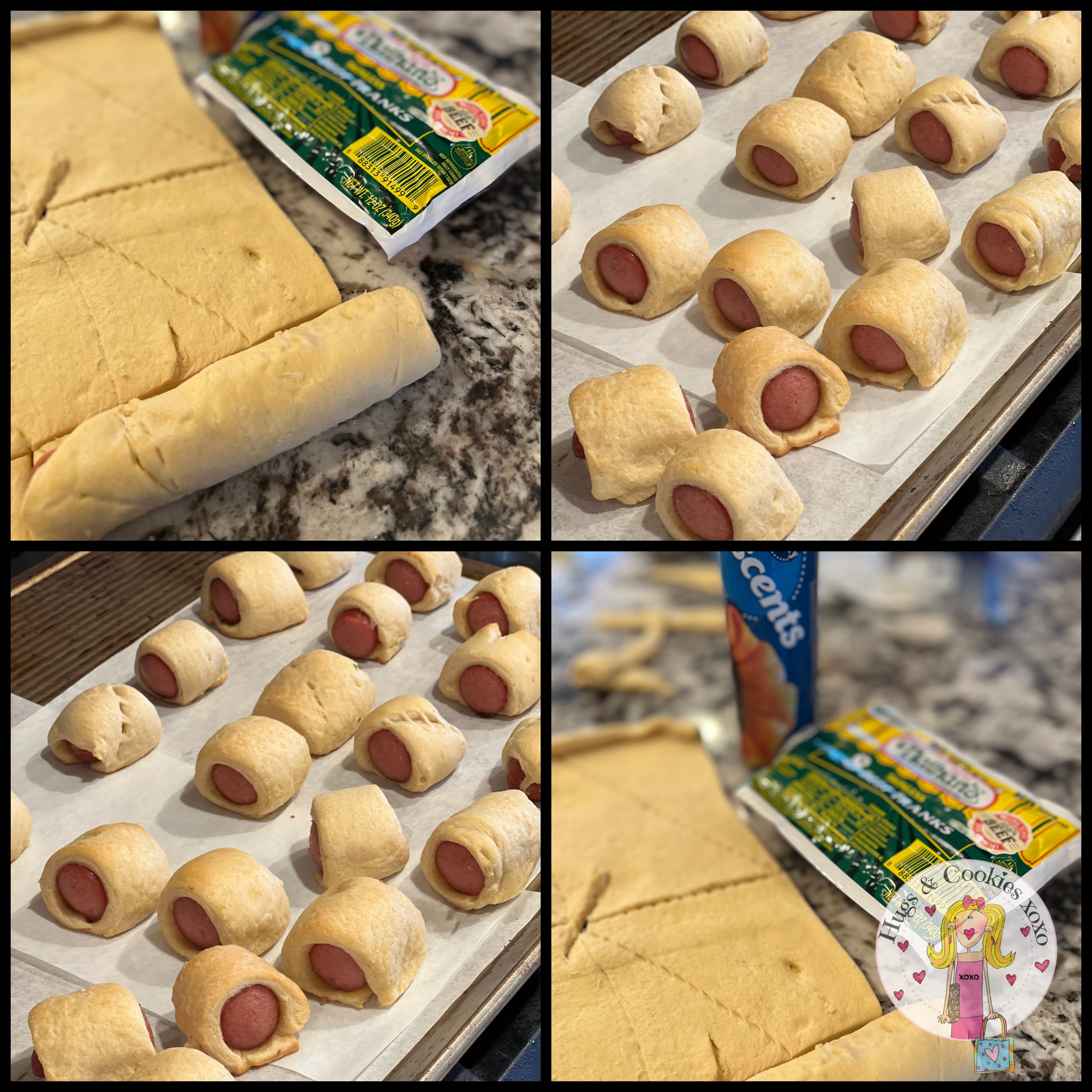 Mini Crescent Hot Dogs
Ingredients
8 hot dogs-we use Nathans
2 cans crescent rolls
Instructions
Unroll the crescents into a rectangle.
Lay one hot dog at the end, roll up in the dough and trim with a knife.
Cut each hot dog into 4 pieces.
Repeat with rest of hot dogs.
Bake on parchment lined sheet 375 approx 15 mins until golden.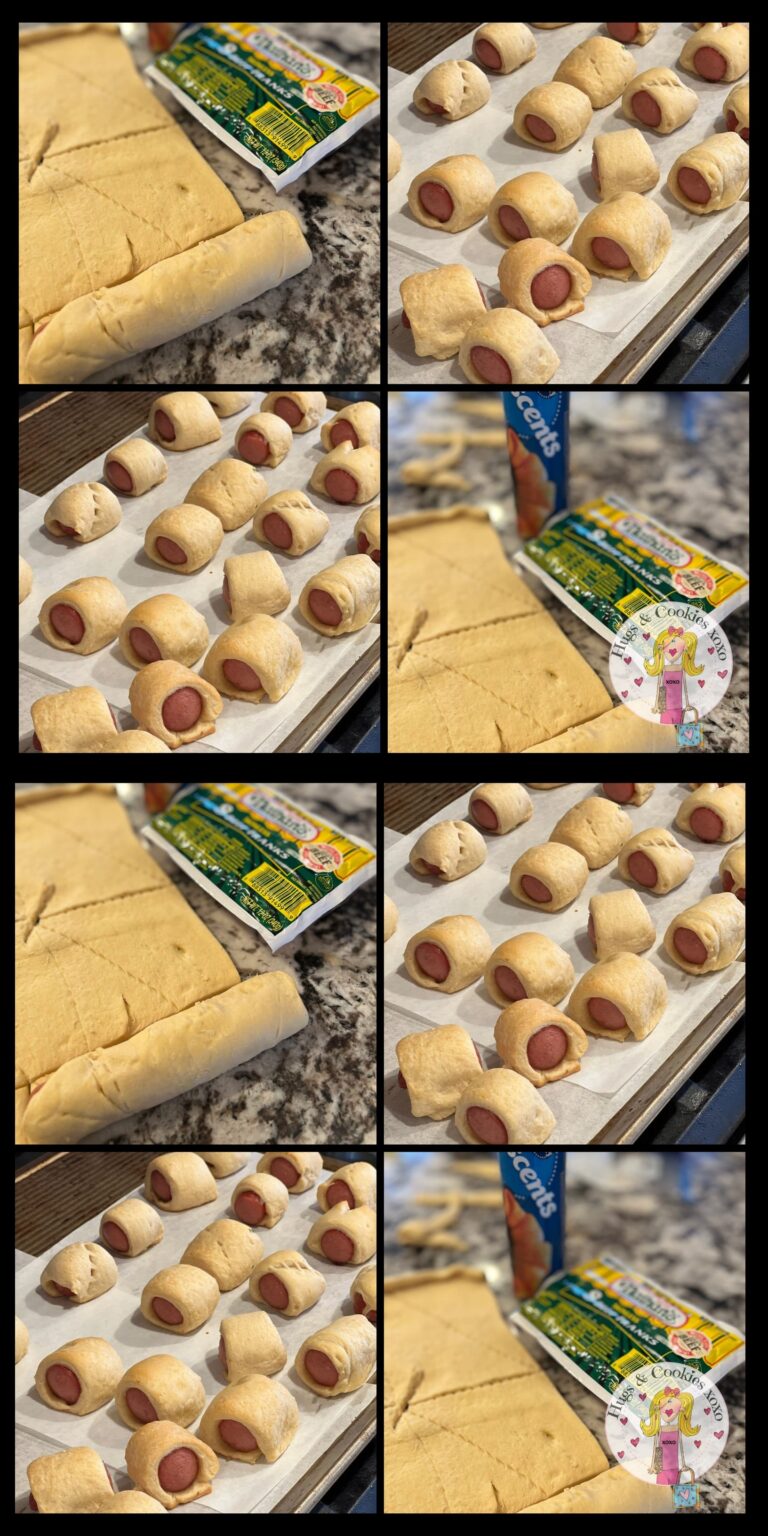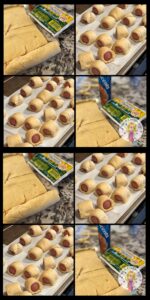 You May Love These, Too! XOXO