Mini Crescent Hot Dogs
These mini hot dog appetizers will be the hit of your party! Not too much of a recipe but these are so delish they are definitely worth making! Wrap the hotdogs of your choice in crescent rolls for a buttery, delicious treat! They bake up golden brown on a baking sheet and can be served as an appetizer with mustard and ketchup. Cans of the dough are easily found at your local supermarket. These are always great on a game day because everyone loves mini hot dogs. Some other dipping sauce could include barbecue sauce, chili sauce, onions, yellow mustard, pickles, relish and you could even top the crescents with bagel seasoning. This beats regular hot dogs and will surely become your new favorite appetizer. To get a little fancy you could wrap sausages with cheese inside the crescent rolls. I used the Pillsbury crescents found in the refrigerator section of the store. They also sell crescent dough that you could roll out instead of the rolls. When baking them, line your baking sheet with foil or parchment so you have an easy cleanup.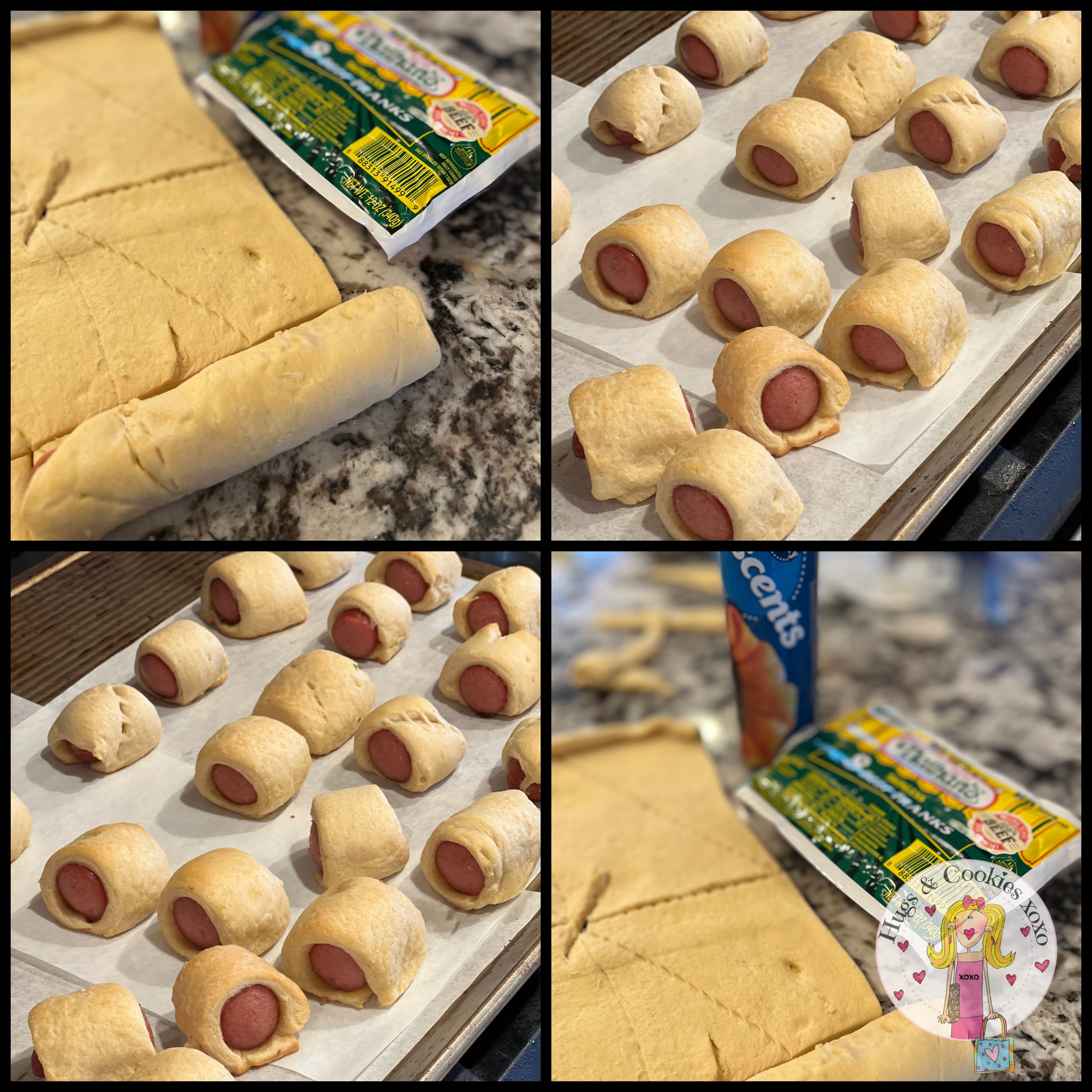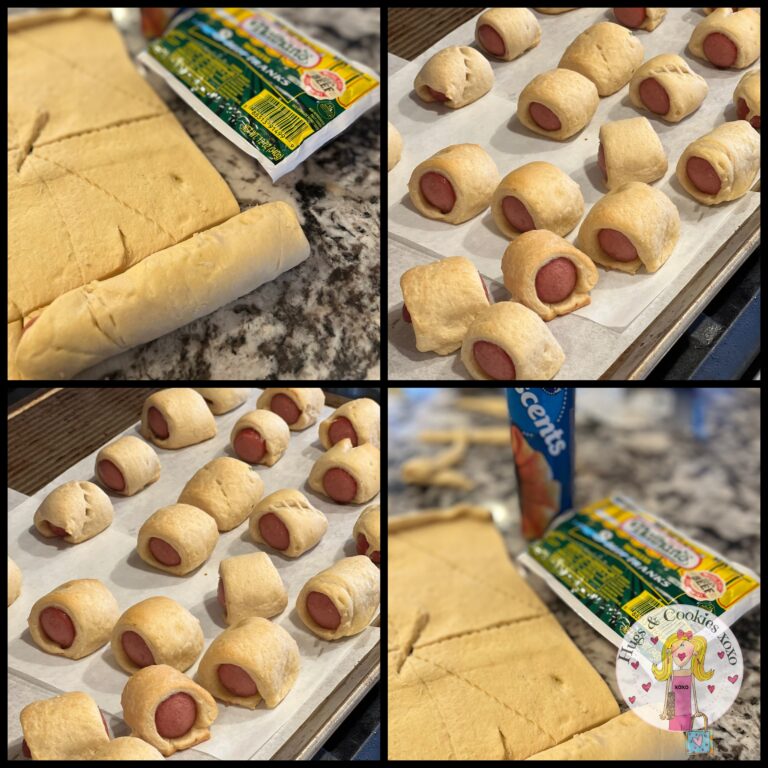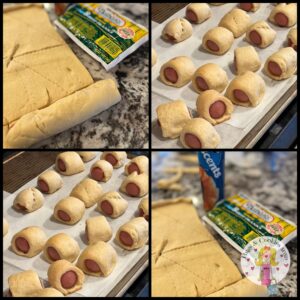 Mini Crescent Hot Dogs
Ingredients
8

hot dogs-we use Nathans

2

cans crescent rolls
Instructions
Unroll the crescents into a rectangle.

Lay one hot dog at the end, roll up in the dough and trim with a knife.

Cut each hot dog into 4 pieces.

Repeat with rest of hot dogs.

Bake on parchment lined sheet 375 approx 15 mins until golden.