THIS BAG OF COOKIES WAS MY INSPIRATION FOR THESE!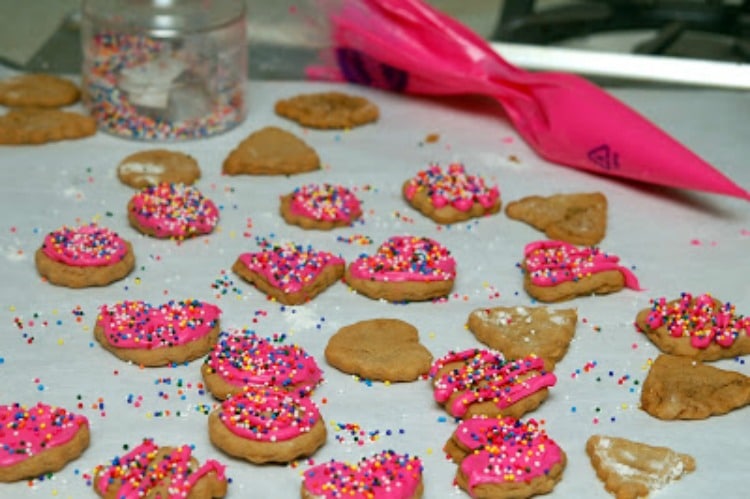 HOMEMADE GRAHAM CRACKERS
2 1/2 cups plus 2 tablespoons flour
1 cup dark brown sugar 1 teaspoon baking soda
3/4 teaspoon kosher salt
 7 tablespoons SOFT butter
 1/3 cup Lyle's Golden Syrup
5 tablespoons milk
2 tablespoons vanilla extract

Make the dough:
Beat butter and sugar,  Add milk, vanilla, honey until combined. Add dry ingredients to form dough.
 Lay out a large piece of parchment and dust it with flour, Turn the dough onto it and pat it into a rectangle. Wrap it & chill it until firm. Roll out and cut mini shapes. Bake AT 350 FOR 8-10 mins depending on size of cookies. Dip into melted pink chocolate or drizzle it on and add sprinkles! Little hands are perfect for making these cute cookies! My kids had a blast!
You May Love These, Too! XOXO