MY MOM'S FAMOUS CREAM PUFFS
LOVE CREAM PUFFS? THEN YOU MUST TRY MY MOM'S FAMOUS RECIPE!!!!! UNBELIEVABLE!!!
These cream puffs are unlike any others you may have had before. For my mom's famous cream puffs, the secret lies in her amazing filling. Some try to pass off a filling of bland vanilla pudding. Not this time. This filling does have a pudding base but with the addition of heavy cream whipped in you just can't go wrong. It is rich, decadent and everything a cream puff filling should be! The shells are also ultra light making them the perfect vessel to hold all of that yummy cream! You can even make the shells ahead of time and freeze them! You can make the cream a day ahead, too. Then just stuff them before serving. I have even stuffed them the night before and they were perfect the next day. I would just hold off on the powdered sugar or it can get funky in the refrigerator. Sprinkle it on with a small sieve or shaker right before you serve them! If powdered sugar is not your thing, then you can try drizzling the tops with melted chocolate. That's definitely never a bad idea! I have one below that you can see drizzled with chocolate! Sprinkles would also be fun on top and the kids would go crazy for that!
You may also love my chocolate filled cream puffs and Christmas Cream Puffs!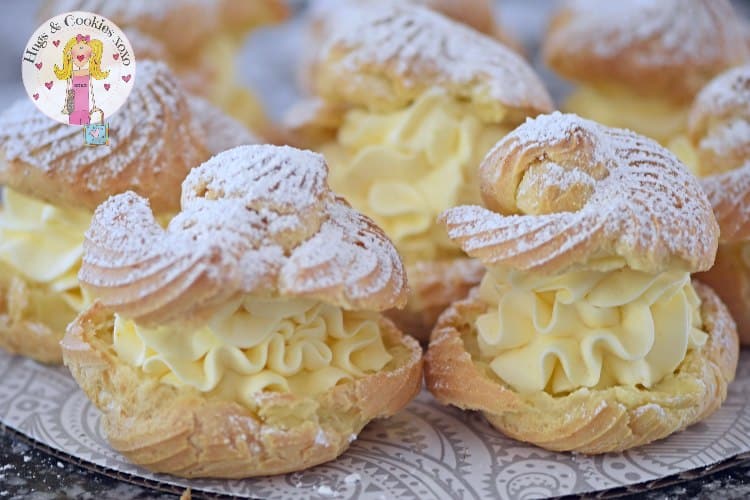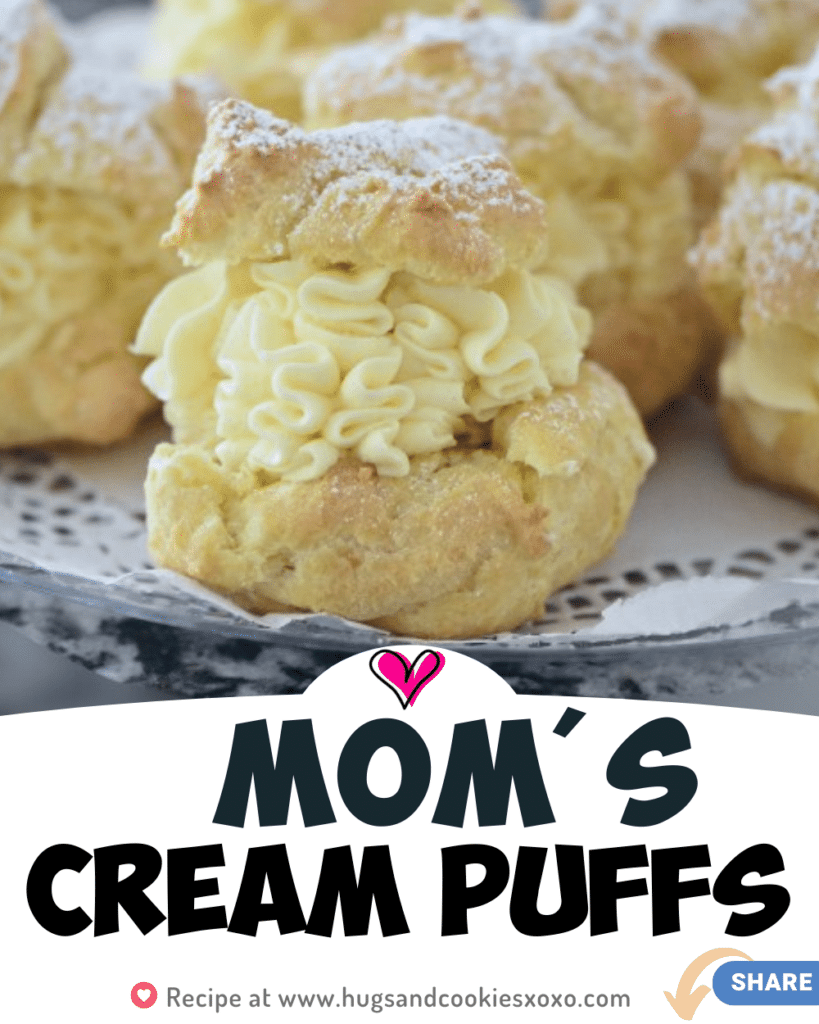 Make sure you are generous with the dusting of powdered sugar! Look how pretty they look!
You'll Need:
BEST RECIPE EVER!! FROM MY MOM XO
Makes 8 nice large creampuffs! Updated recipe 2022 for 8 puffs baking 40 minutes. Original publish date on my blog 2013
*If you choose to pour on melted chocolate, I used:
DOVE CHOCOLATE DISCOVERIES!!!!