With a name like "Nutella Butter Bars" it's kind of hard to go wrong. We know Nutella is just a fabulous creation and butter…well, you probably know how I feel about butter. I love when my hubby goes to Costco and brings me home 16 pounds of butter at a time. He sure knows the way to my heart! :heart:  So these bars were awesome. I did find the 325 temperature to be a bit low and hard to make them appear golden which is the look I was going for. So…after baking longer than it said, I pumped the heat up to 350 for the last 5 minutes. I think next time I make these (yes, there WILL be a next time) I will start at 350 for the whole time and just watch them carefully for shorter baking times on the crust and for the final bake.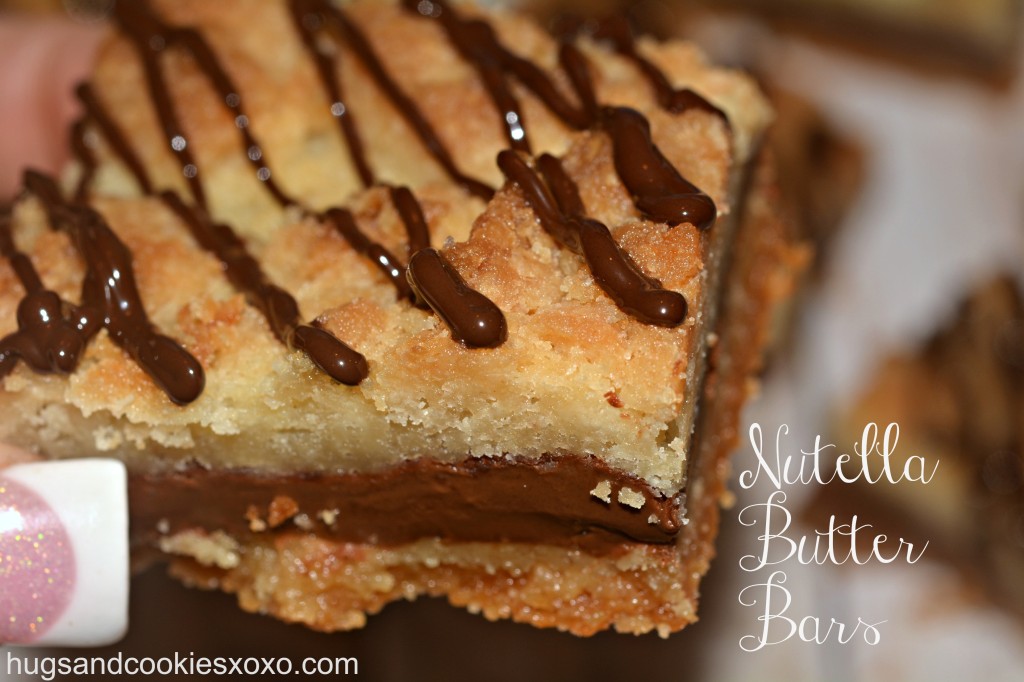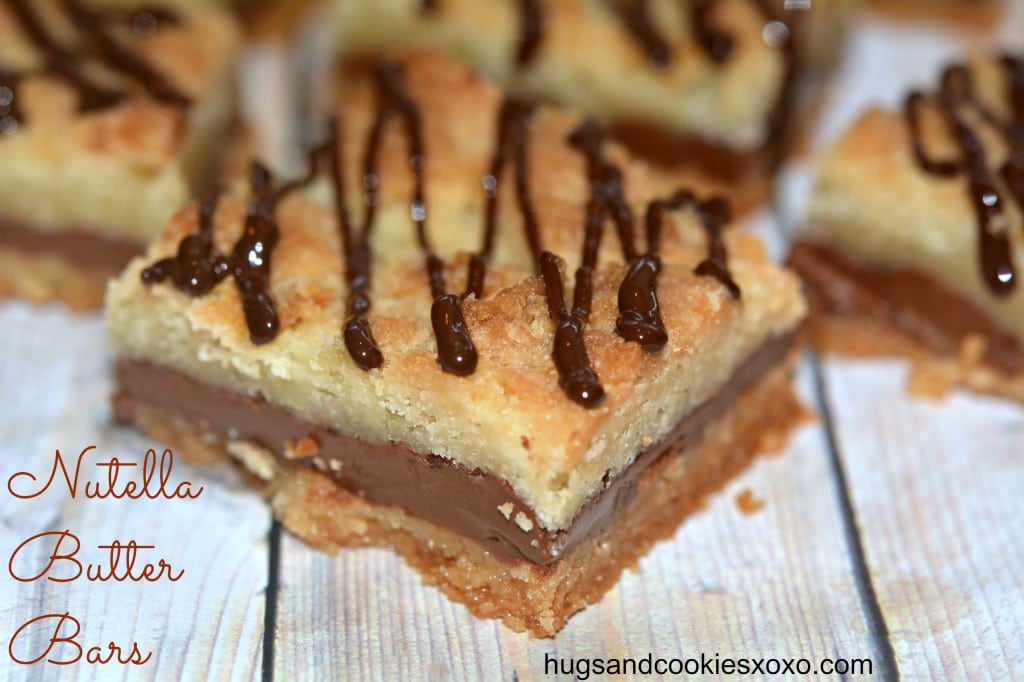 Nutella Butter Bar Ingredients
1/2 lb. salted butter room temp
1/2 cup sugar
3/4 cups powdered sugar
1 Tablespoon vanilla
2 cups regular flour
1/2 cup Nutella
Directions:
Preheat oven to 325° (Next time I may try 350-just watch baking times carefully if you do!))
Line 8×8 pan with nonstick foil.
In mixer, beat butter and both sugars until creamy. Add vanilla. Add flour until combined.
Press 1/3 cookie dough into the pan. and bake 15-20 minutes until lightly golden. Chill rest of dough while this bakes.
Cool bars 15 mins.
Spread the Nutella on the crust carefully with an offset spatula-avoid going near edges.
Crumble rest of cookie dough over the Nutella. Return to the oven for 25-30 minutes until lightly golden.
Cool  completely and cut into squares. Drizzle with melted chocolate, if desired!
Adapted from Cookies & Cups