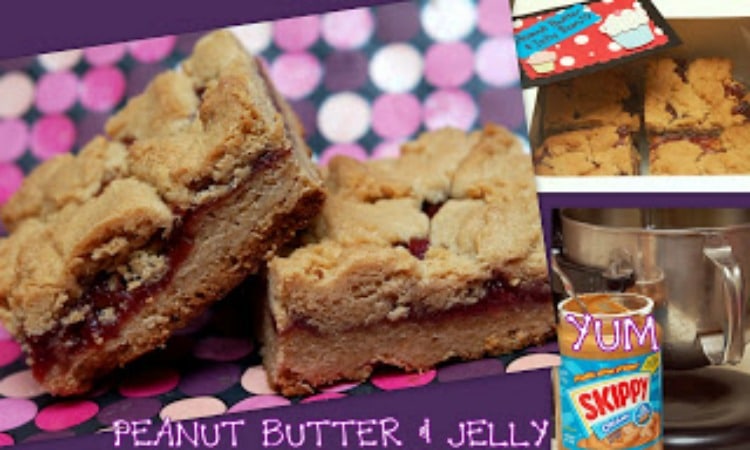 THIS IS ONE OF MY FAVORITE RECIPES BY INA GARTEN! MY FAVORITE SANDWICH IN A COOKIE BAR FORM! TOUGH TO BEAT THESE COMFORT FOOD TREATS! USE ANY JELLY YOU CHOOSE! RASPBERRY & STRAWBERRY ARE MY FAVORITE CHOICES!
1/2 pound butter, at room temperature
1 1/2 cups sugar
1 teaspoon pure vanilla extract
2 eggs, at room temperature
2 cups SKIPPY creamy peanut butter
3 cups all-purpose flour
1 teaspoon baking powder
1 1/2 teaspoons kosher salt
1 1/2 cups raspberry OR strawberry jam
Preheat oven to 350. Line 9×13 pan with nonstick foil.
In a mixer, cream butter, sugar, vanilla. Add eggs and peanut butter. On low, add all dry ingredients. Spread 2/3 in pan. Spread jam on top. Crumble the rest of dough all around the jelly. Bake 45 minutes.