The only thing better than a peep is a peep on a brownie with a chocolate blanket! The sprinkles And the chocolates used here are all from Chocoley. Their Bada Bing Chocolates are amazing. They have white, milk, dark and even extra dark. Head over and check out their Easter page of goodies NOW!!!  You can also find Chocoley on Facebook here!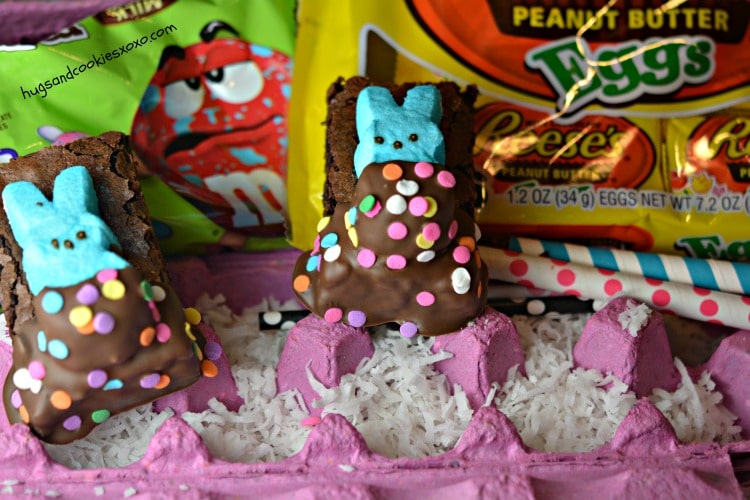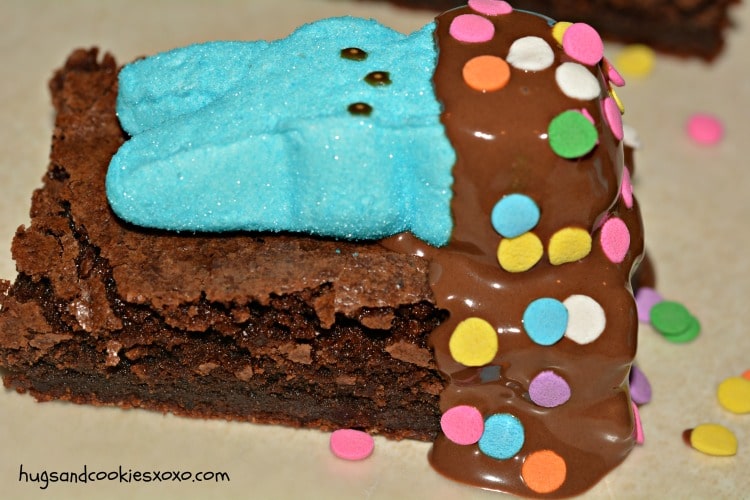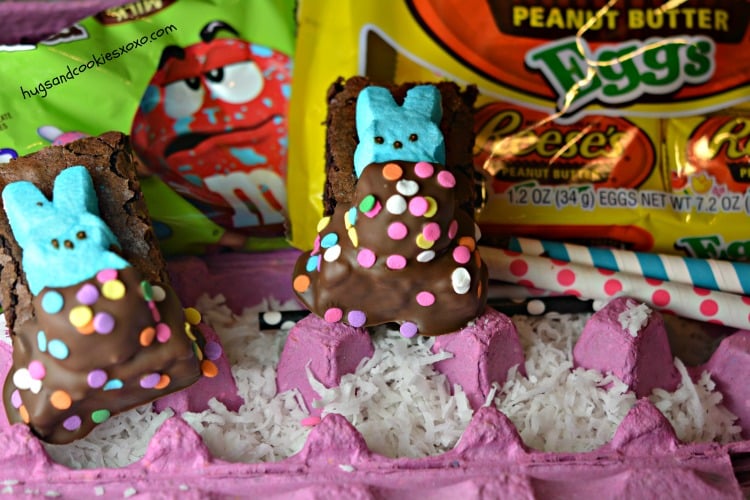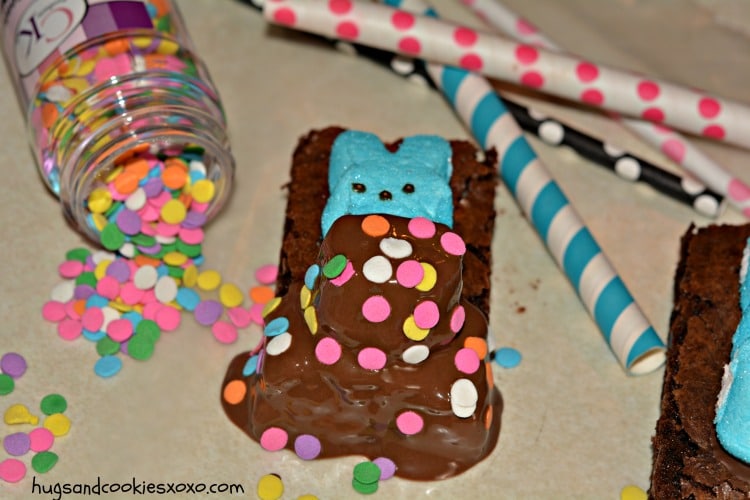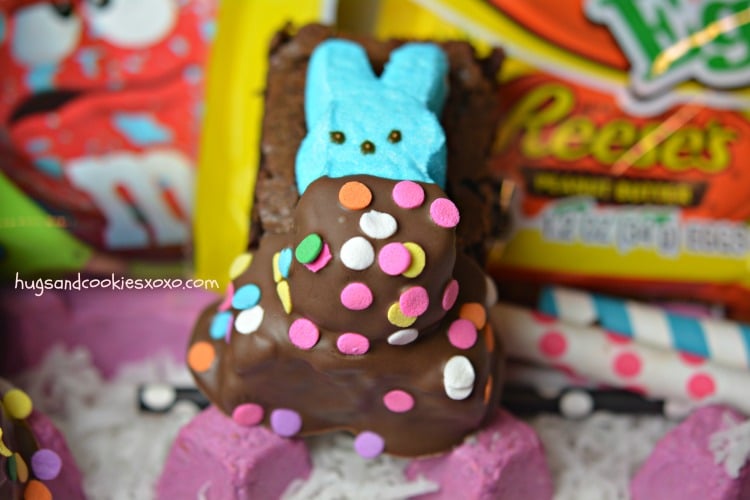 Make the brownies of your choice. You can even use a box mix. Shhh, I won't tell!!! Once cooled completely -best to even chill first, you'll want to cut them. Lay the peep on the brownie to see what size you want each brownie "bed." Melt some Chocoley chocolates and use them as glue to attach the peep to the brownie rectangles. Once dry, spoon on the chocolate blankets. mmmmmm!!!!! Add sprinkles and let set on wax paper!
This creation was inspired by Life, Love and Sugar.


You May Love These, Too! XOXO