These meltaways are heavenly. The raspberry filling adds the perfect sweet touch!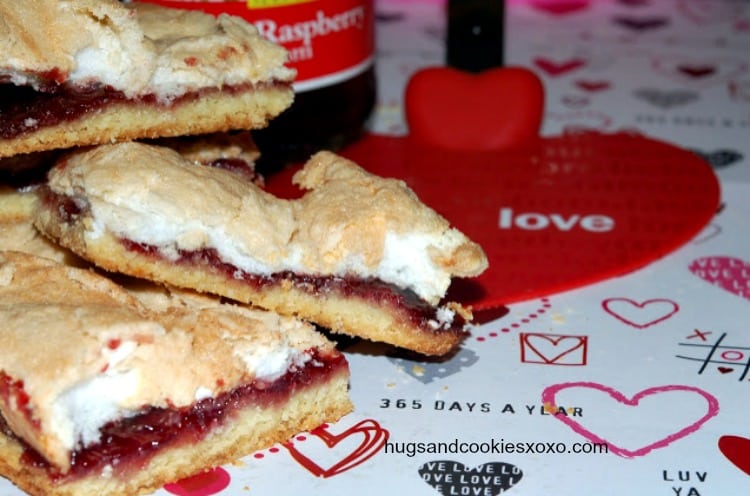 Raspberry Meltaways
Ingredients
2 Sticks unsalted butter
1½ C. Sugar (divided)
2½ C. Flour, sifted
¼ t. salt
2 egg yolks
1 10 oz. jar seedless raspberry jelly
4 egg whites
Instructions
Cream together the butter, yolks, and ½ C.sugar.
Add flour and salt and knead with fingers.
Pat dough into a greased 15½ by 10½ by 1 in. Jelly Roll pan.
Bake at 350* 15-20 minutes until lightly browned.
Remove from oven and spread with jelly.
Beat egg whites until stiff. Fold in remaining 1 C. sugar.
Gently spread on top of jelly. Bake for 25 minutes.
Cut into bars while still warm.
ADAPTED FROM
HOW TO COOK A WOLF 
You May Love These, Too! XOXO