This dessert is fancy enough to be served at your Oscar party and delicious enough to leave your guests begging for the recipe!
Okay, so just wait until you check out this new Skippy flavor that I had the honor to try….SALTED CARAMEL! Yup, you read that correctly. So I used this scrumptious creation in my favorite peanut butter brownie, topped it with a layer of caramel (I love to use the caramel from Chocoley),  next a layer of chopped peanuts and for the topping….salted caramel peanut butter frosting and one last drizzle of caramel sauce. Totally decadent and delicious!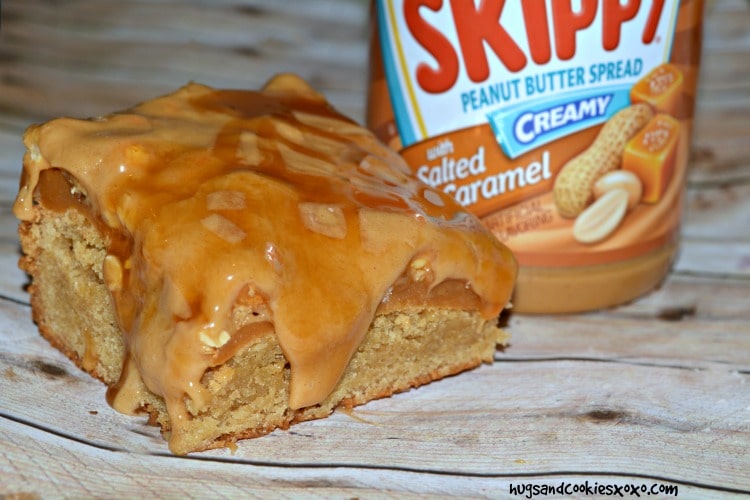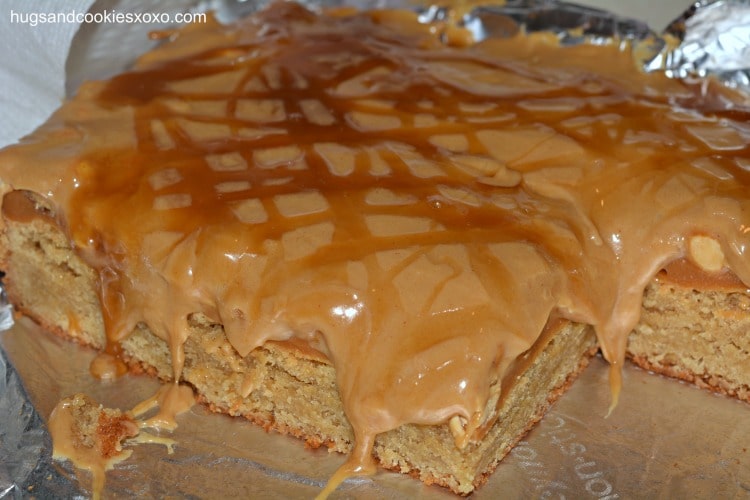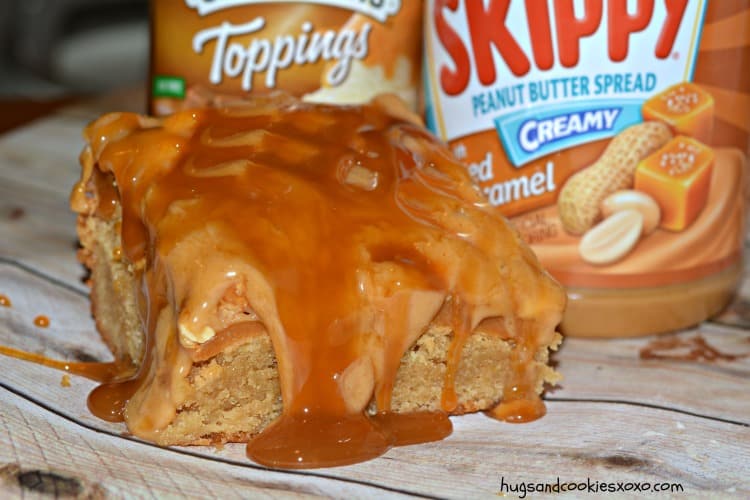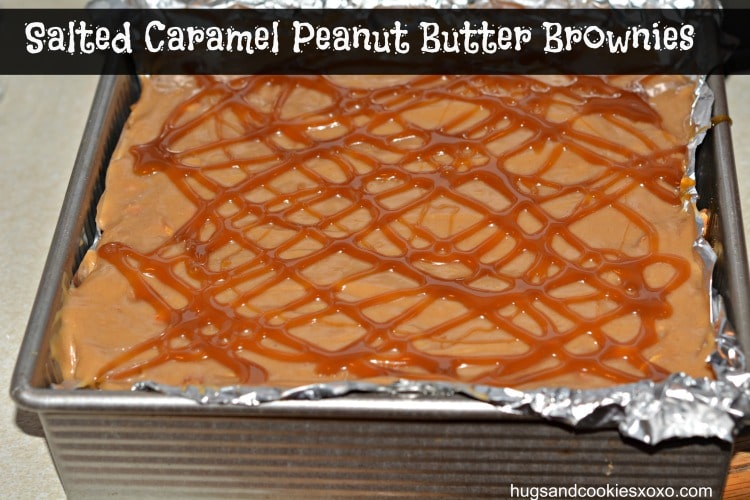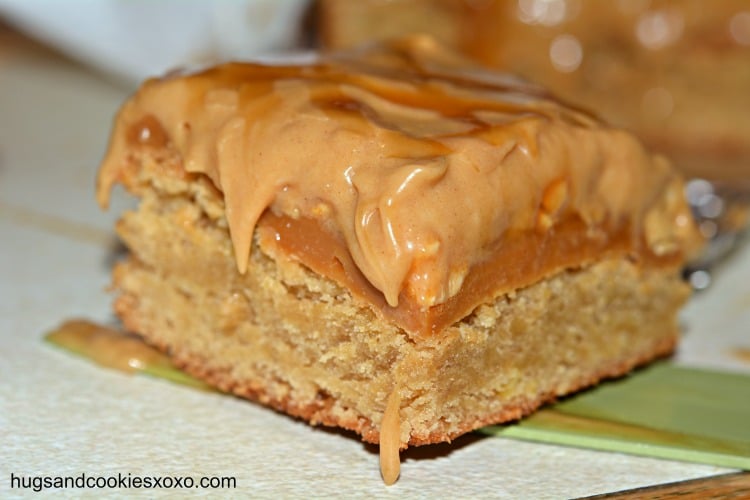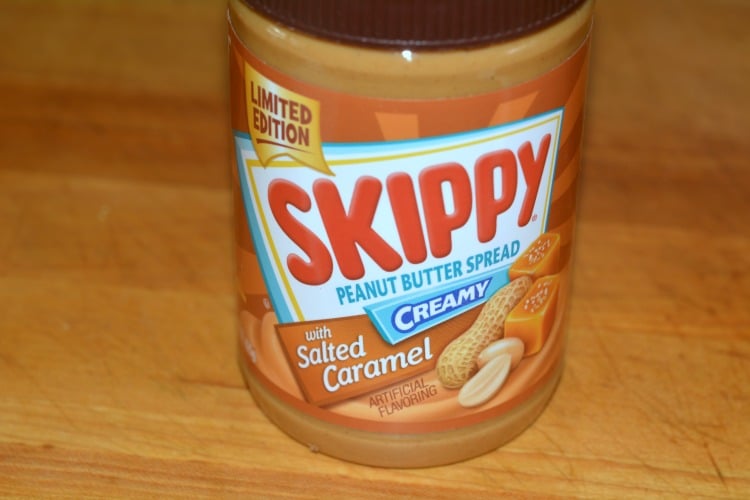 Check out skippy here too:
Salted Caramel Peanut Butter Brownies
Ingredients
Browies"
1 stick butter
½c. SKIPPY salted caramel peanut butter
3 eggs
1 tsp. vanilla
1½c. sugar
1c. flour
1 tsp. baking powder
Caramel:
I used half a tub of Chocoley Caramel
½ cup peanuts for topping
Frosting:
2c. confectioner's sugar
½c. SKIPPY salted caramel peanut butter
½ tsp. vanilla
few T. of milk
Caramel sauce
Instructions
Brownies:
Melt 1 stick butter and ½c. peanut butter in the microwave.
Cool a little and stir in 3 eggs, 1 tsp vanilla.
Add 1c. flour, 1½c. sugar, 1 tsp. baking powder.
Mix well and pour into a 8x8 pan lined with nonstick foil.
Bake at 350 for 35-40 minutes. Cool completely and frost!
Frosting:
Beat peanut butter, ½ tsp. vanilla and 2c. powdered sugar.
SLOWLY add milk until the desired consistency to spread on. I made my thin for spreading.
Top brownies with caramel sauce, if desired.
This fabulous Skippy peanut butter was given to me by Skippy. The recipe and opinions are my own!