Sausage and Peppers
This was a fabulous dinner that I will be putting in the regular dinner rotation! See below for a fabulous shortcut version, too!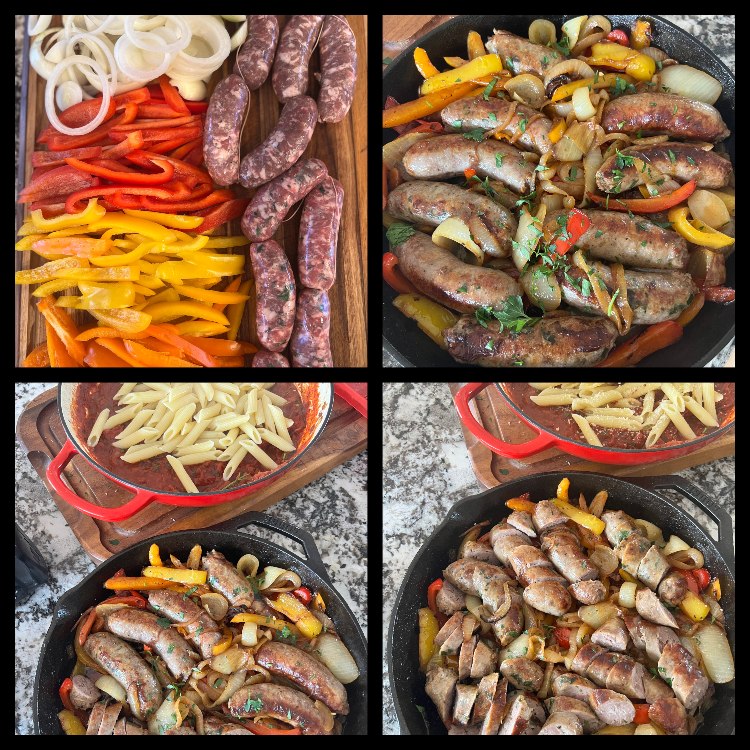 You may need:
Sausage and Peppers
Ingredients
10 sausage links (I used cheese & parsley pork sausage links)
1 Tablespoon olive oil
5 peppers (assorted red, yellow, orange, sliced)
3 onions, sliced
sauce
1 T. olive oil
1 onion, chopped
3 garlic cloves, minced
½ cup red wine
28 ounces crushed tomatoes
1 tablespoon chopped parsley
1½ teaspoons kosher salt
fresh pepper
8 ounces cooked pasta (penne)
Instructions
Preheat oven to 400.
Heat large cast iron skillet on stove to preheat.
Add a T. of olive oil and pan fry links to brown on all sides.
Finish cooking in the oven until 160 degrees inside. This took approx 10 mins.
Remove from oven and place sausages with most of the pan juices in a bowl.
Add fresh olive oil (1-2 T.) and when hot, add peppers. Cook to brown them a bit and
then add onions as they need less time. Saute until transluscent. Add garlic.
Meanwhile, slice sausages and add to the peppers and onions with any pan juices in the bowl.
Sauce
Heat olive oil in 12-inch skillet.
Add the onions and cook 5 mins.
Add garlic and cook 1 minute.
Add the wine and cook on high heat deglazing the bottom until most of the wine evaporates, about 3 mins.
Add tomatoes, parsley, salt, and pepper.
Cover, and simmer on the lowest heat for 15 minutes.
Add the pasta.
Serve the sausage and peppers over the pasta!
Marinara adapted from Ina Garten
This was also great made with Premio Chicken Sausage and Rao's sauce with penne.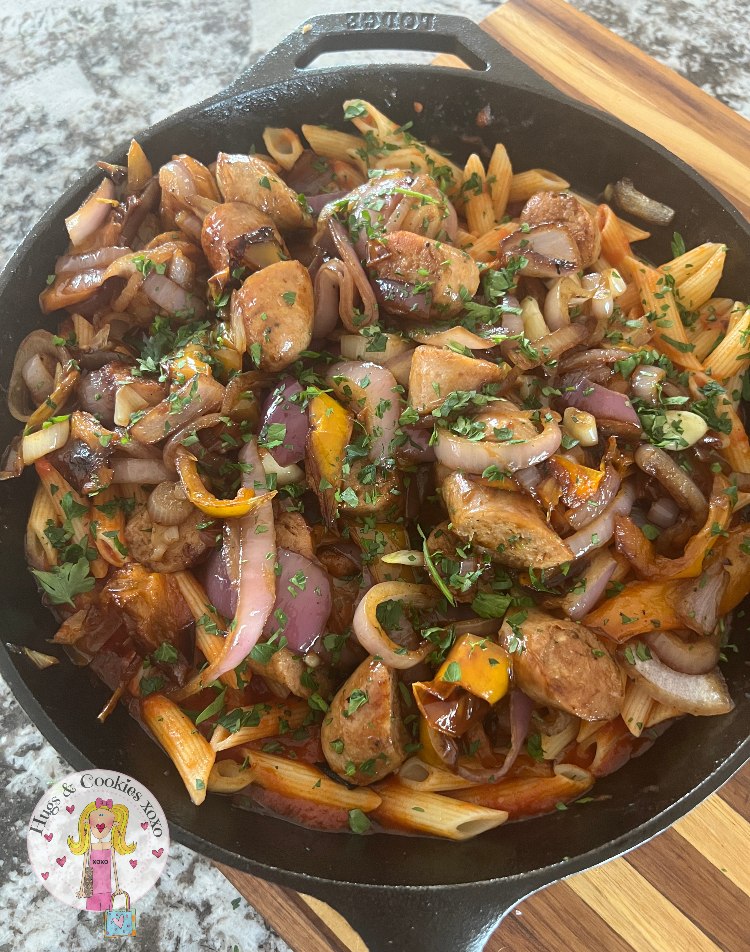 Shortcut version: I cooked the sausage lightly on the stovetop to sear and removed to a plate. Then I cooked the peppers until wilted and added red onion, then garlic. I added chicken broth along with Rao's sauce.Returned the sausages and let it all simmer until cooked through. I then topped it with raw red onion, parmesan, more sauce and parsley.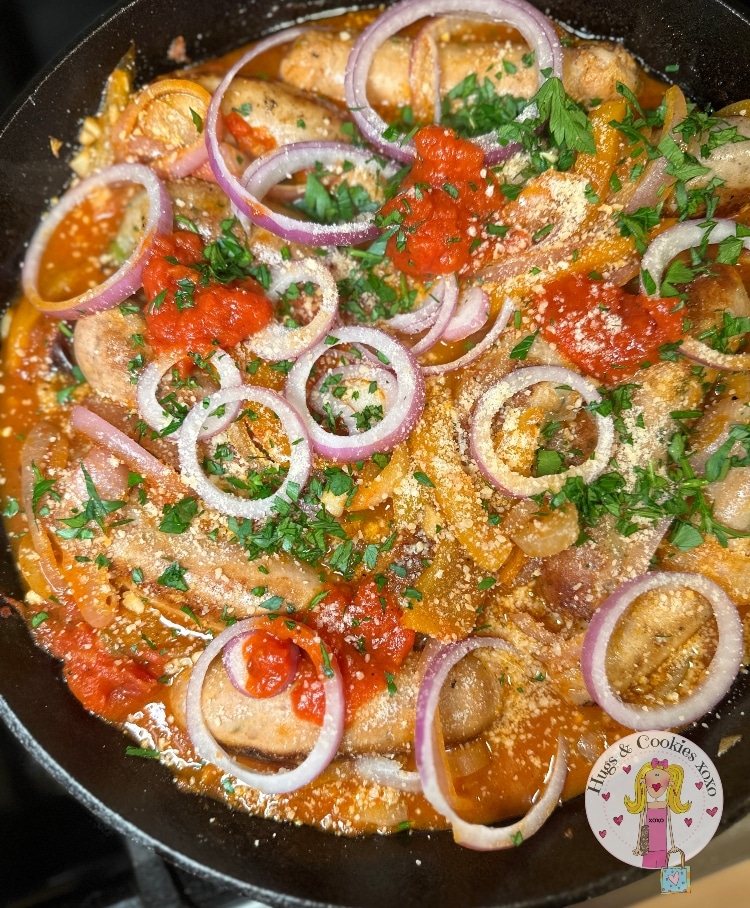 You May Love These, Too! XOXO