Shrimp cooked with garlic, butter and wine is quite a treat. To get the rich butter color that you see below try this tip….use grassfed butter! We love Kerrygold butter which gives you a natural golden color!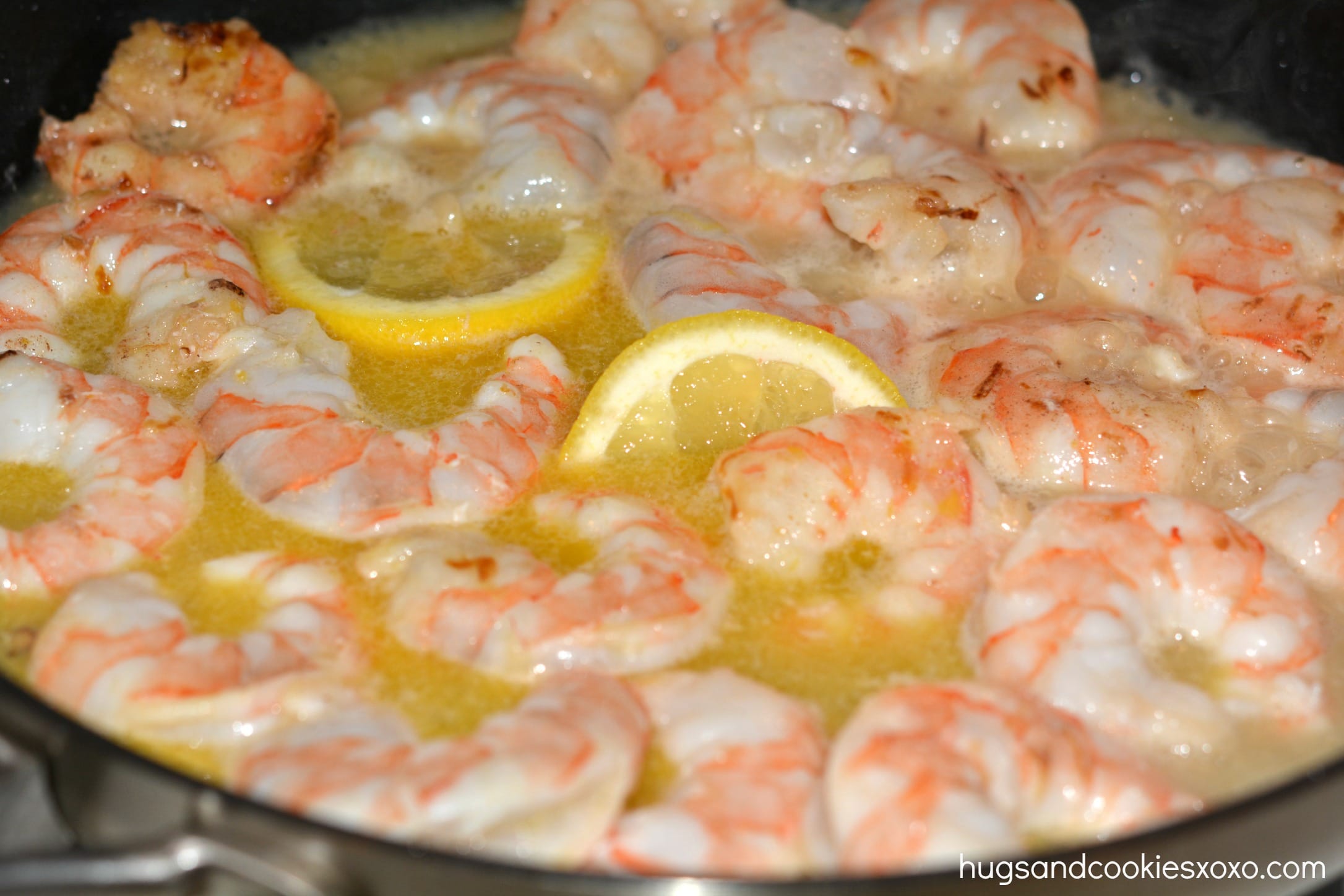 Shrimp with Garlic Butter
Ingredients:
2 pounds shrimp, cleaned, deveined, tails removed (Great from Costco)
4 Tablespoons butter
2 minced garlic cloves
2/3 cup white wine
juice from 1 lemon and zest from one half of the lemon
Directions:
In a skillet, melt the butter. Add the garlic until fragrant. Add the shrimp and generously salt them. Cook a few minutes on both sides (seasoning both sides) until cooked through and remove to a plate. Put heat on high and wine, lemon zest and lemon juice. Bring to a boil and lower to simmer a few minutes. Taste for seasoning and add salt/pepper to taste. Return shrimp to pan.