Sweet and salty brownies get their sweetness from the peanut butter cups and saltiness from potato chips. Oh and did I mention the fudgy brownie base topped with milk chocolate ganache? Yup, just an added perk right there!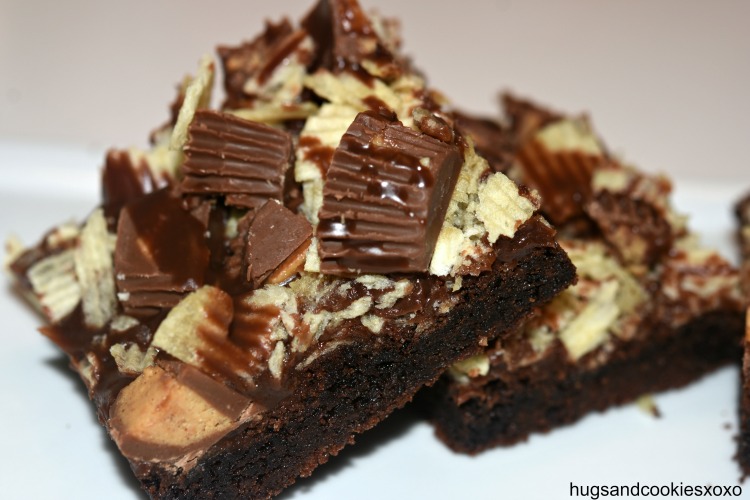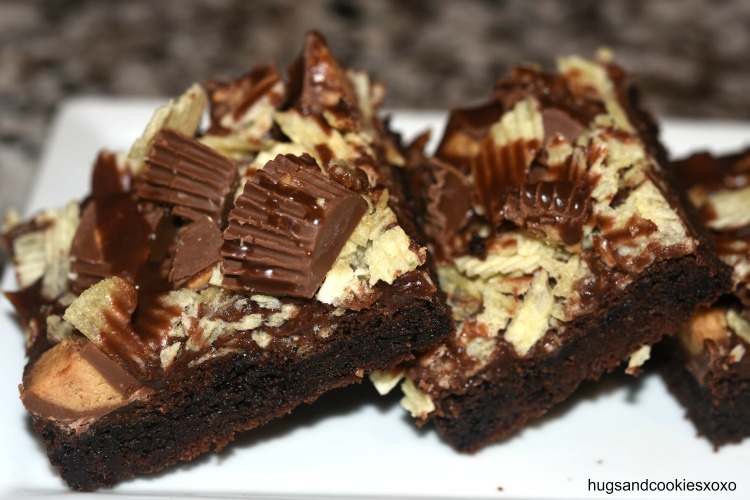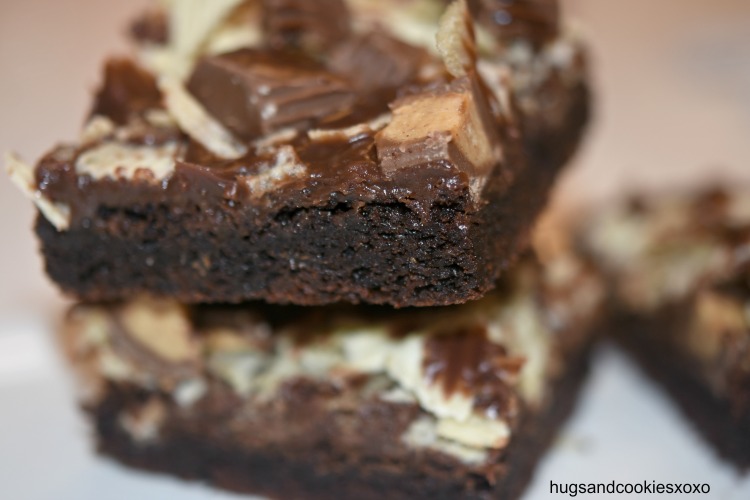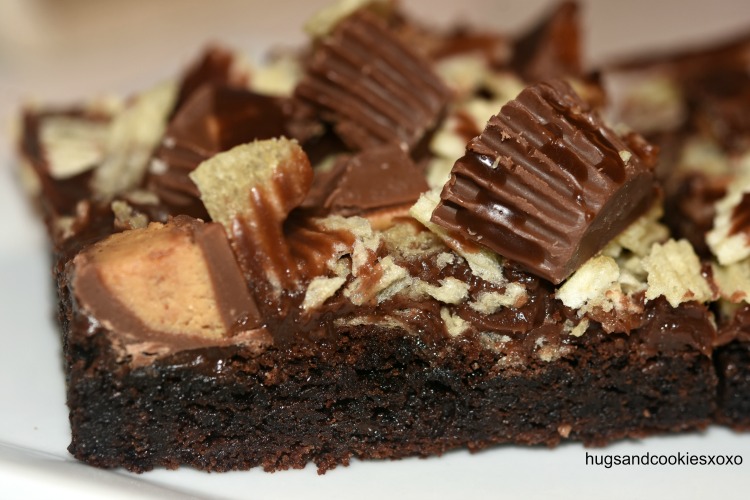 Kitchen Sink Brownies
Ingredients
Brownies:
12 tablespoons (1½ sticks) unsalted butter, cut into pieces
3.5 ounces semisweet chocolate, finely chopped
¾ cup all-purpose flour
⅔ cup unsweetened cocoa powder
1 teaspoon baking soda
½ teaspoon baking powder
½ teaspoon fine sea salt
1½ cups granulated sugar
2 large eggs plus 1 large egg yolk, lightly beaten
2 teaspoons vanilla extract
⅔ cup chocolate chips
Topping:
9 ounces milk chocolate, finely chopped
½ cup heavy cream
1 cup mini or chopped regular peanut butter cups
2 cups potato chips, coarsely crushed
Instructions
Preheat oven to 350 degrees F.
Line a 9-by-13-inch square baking pan with nonstick foil.
In a small bowl, whisk together flour, cocoa powder, baking soda, baking powder, and salt.
In a microwavable bowl, melt butter and chopped chocolate.
Cool 5 mins.
Stir in sugar.
Add eggs, yolk, and vanilla until smooth.
Fold in dry ingredients.
Add chocolate chips and spread into pan.
Bake for 25 to 30 minutes.
Cool.
Topping
Heat cream in microwave until just about to boil.
Pour over chocolate in a heat safe bowl.
Cover and let sit 1 minute then stir smooth.
Pour most over brownies and save a drop for a drizzle.
Immediately add the peanut butter cups and potato chips, pressing very lightly.
Drizzle with the rest of the chocolate and chill a few hours to set!
Adapted From Love and Olive Oil