Apricot and Milk Chocolate Toffee Cookies
This is a unique and extra delicious cookie! If you are not an apricot fan, just skip them! I made a batch without them for my kids and they gobbled them up! Toffee Cookies studded with milk chocolate, oats and chopped apricots are unique and delicious! Crispy edges give the cookies great texture, too! You may also like PEACH APRICOT CRUMB BARS and Caramel Toffee Cheesecake.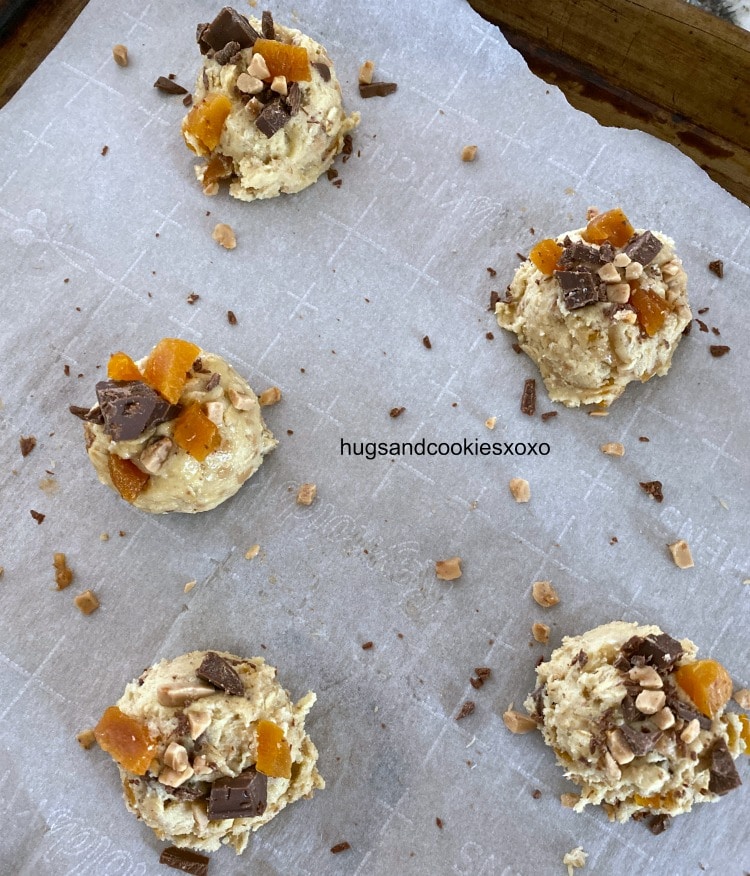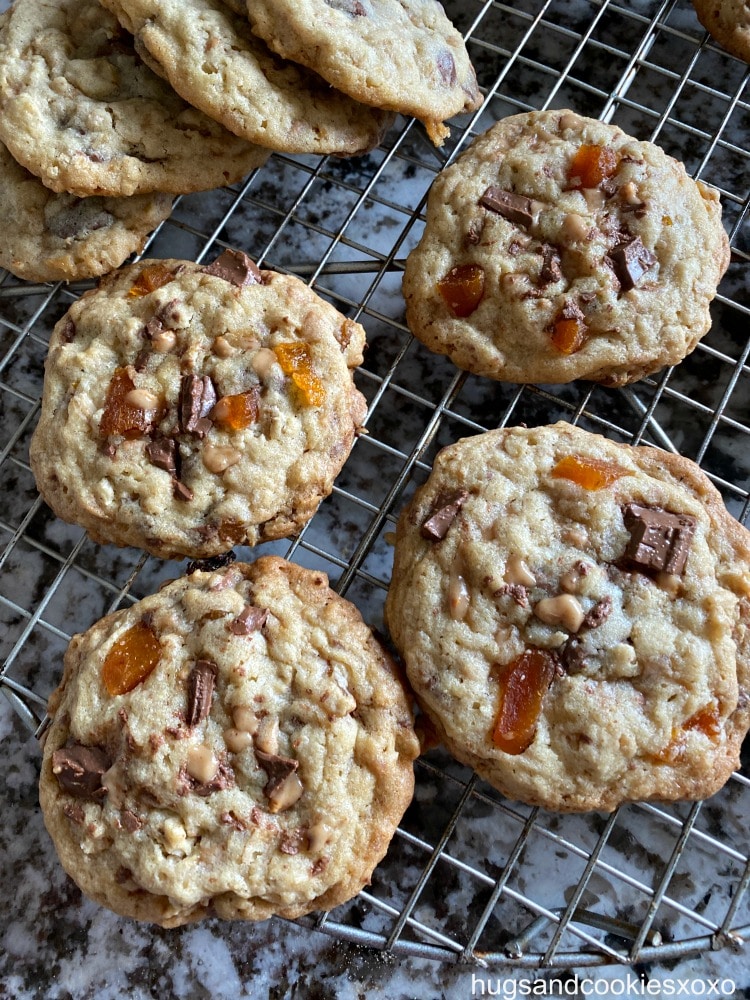 You may need:
Apricot and Milk Chocolate Toffee Cookies
Ingredients
½ cup butter, soft
⅓ cup granulated sugar
⅓ cup light brown sugar, packed
1 egg
1 cup flour
½ teaspoon vanilla
½ teaspoon baking soda
¼ teaspoon kosher salt
⅔ cup uncooked old-fashioned regular rolled oats
½ cup chopped milk chocolate (I used Hershey's)
⅓ cup finely chopped toffee
⅓ cup dried apricots, finely chopped
Instructions
Preheat oven to 325°F
Line 2 cookie sheets with parchment.
Beat butter and sugars in a mixer until creamy.
Add egg.
Add flour, vanilla, baking soda and salt.
Fold in oats, chocolate, toffee, and apricots until just combined. (I chopped some extra chocolate, toffee and apricots for the tops.)
Scoop onto sheets and bake 10-14 mins.
Adapted from Food & Wine