HAVE YOU SEEN THESE ADORABLE CADBURY MINI EGGS YET?

I JUST COULDN'T HELP MYSELF!!! OH MY…LOOK WHAT I'VE DONE! HEE HEE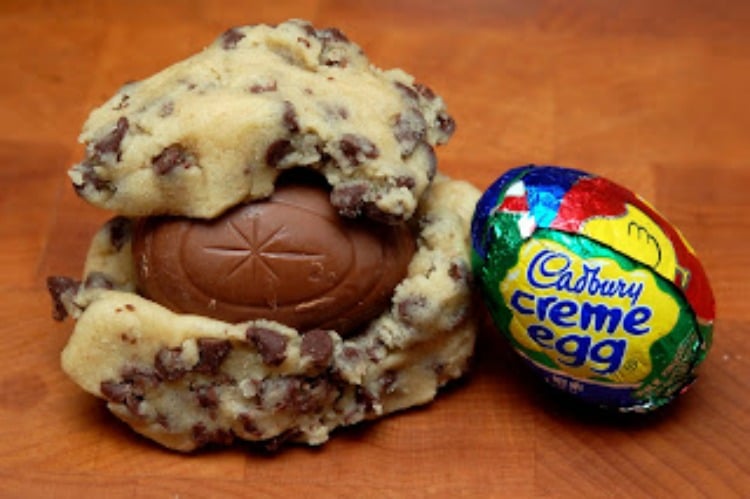 I STUFFED MY COOKIES WITH THE REGULAR SIZE AND THE MINIS. THE REGULAR ONES HAD MORE OF AN OOZE AND MESS FACTOR. THE MINIS WERE JUST PERFECT!! HERE THEY ARE COOLING!!
AND OF COURSE, I NEED TO SHOW YOU THE INSIDE SHOT!!!! THOSE ARE ALWAYS MY FAVORITE!!!! THINK YOU'D LIKE ONE?
A WILD AND CRAZY CADBURY NIGHT, INDEED!

Ingredients
1½ STICKS BUTTER
1C. LIGHT BROWN SUGAR
½C. SUGAR
1 EGG
1 YOLK
1TSP. VANILLA
2¼C. FLOUR
1 TSP BAKING SODA
1 TSP KOSHER SALT
2 CUPS MINI CHOCOLATE CHIPS
1 PACKAGE CADBURY MINI CREME EGGS
Instructions
Beat butter and sugars.
Add egg, egg yolk and vanilla.
Add flour, baking soda, salt.
Stir in chips.
Wrap a large scoop of dough around a mini egg.
Seal tightly and bake at 350 12-13 mins.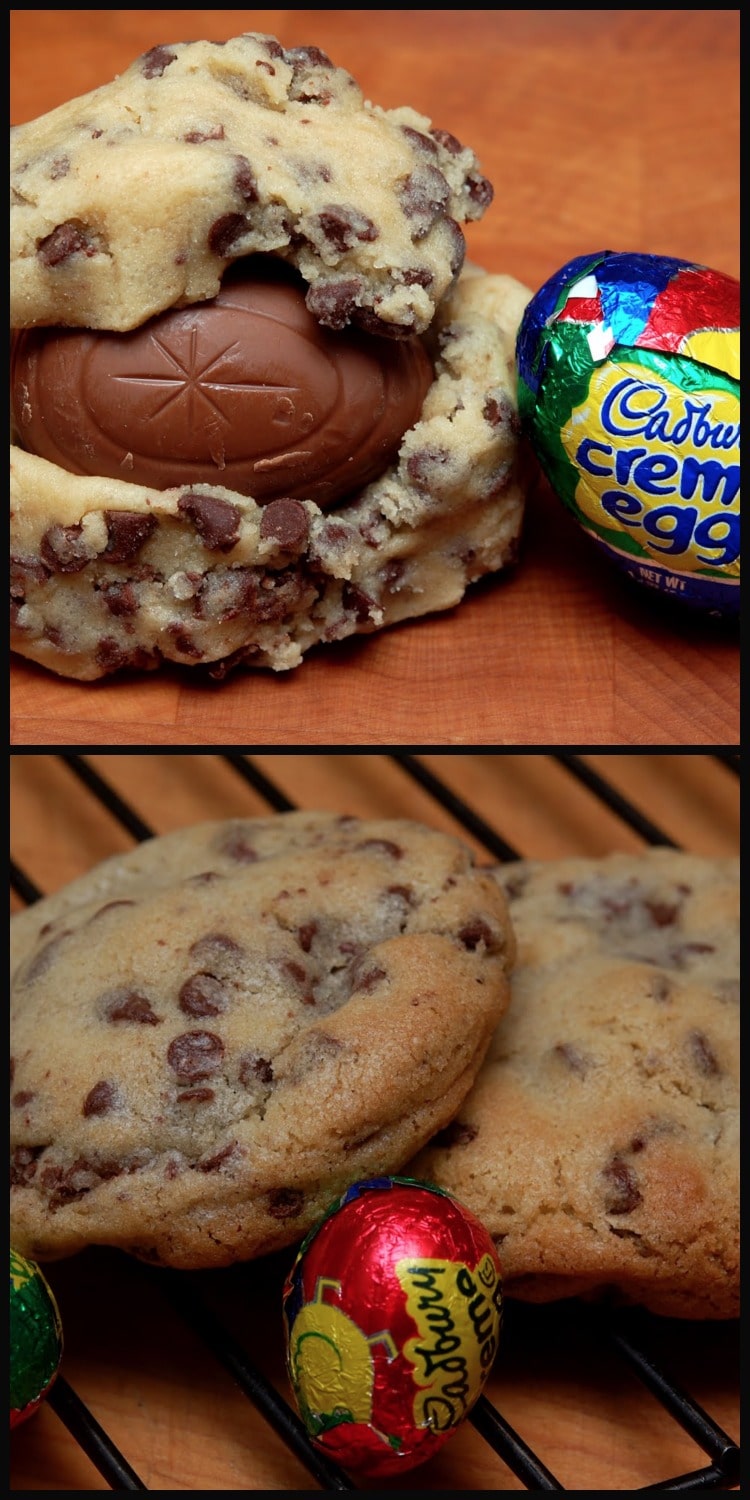 You May Love These, Too! XOXO