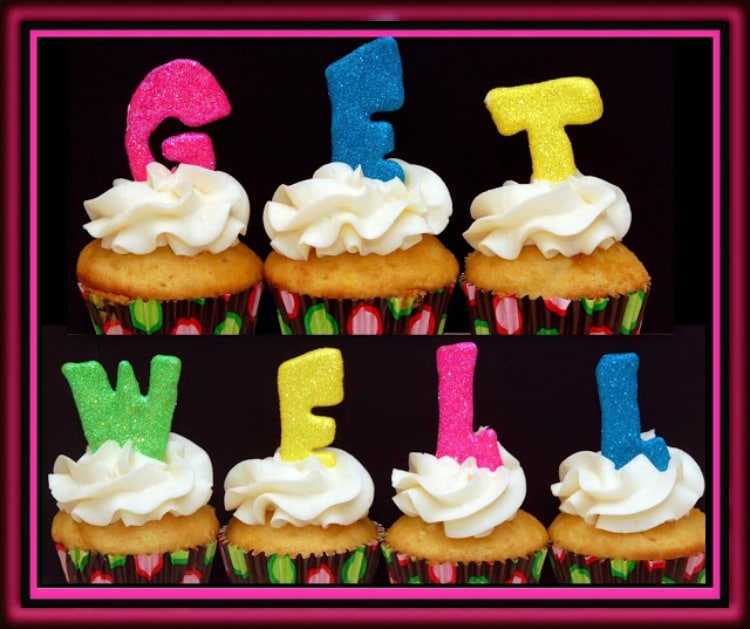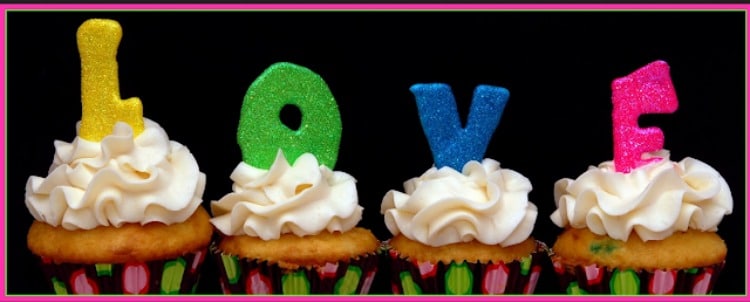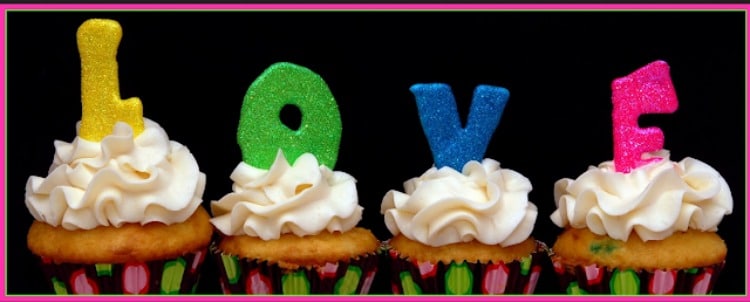 SUCH FUN CUPCAKES!!! For the letters, pipe them onto wax paper using royal icing and add edible glitter. Dry 24 hours and make extras in case some. Top onto these yummy cupcakes. This idea is from SWEETOPIA!

VANILLA CUPCAKES..THE BEST!!!(Or use box mix)
1 ¾ cups plus 2 tablespoons flour
¾ teaspoon baking powder
¼ teaspoon salt
¾ cup butter, at room temperature
1 ½ cups sugar
3 eggs
¾ cup whole milk
1 ½ teaspoons vanilla extract
BEAT BUTTER AND SUGAR. ADD EGGS ONE AT A TIME. ADD VANILLA. COMBINE DRY INGREDIENTS AND ADD , ALTERNATING WITH THE MILK. DIVIDE IN MUFFIN TINS AND BAKE AT 350 20-23 MINS UNTIL TESTER COMES OUT CLEAN. COOL COMPLETELY BEFORE FROSTING.
ADAPTED FROM GHIRARDELLIBUTTERCREAM:
BEAT 2 STICKS BUTTER AND ADD 4 CUPS CONFECTIONERS SUGAR. ADD 1/2 CUP MILK, 2 TSP. VANILLA AND 4 MORE CUPS SUGAR. BEAT UNTIL CREAMY. COLOR AS DESIRED. FILL PASTRY BAG AND PIPE AWAY!!!!!
ADAPTED FROM MAGNOLIA 
ROYAL ICING 
 Ingredients
1 pound confectioners' sugar
3 tablespoons meringue powder
Scant 1/2 cup water
Directions
Beat ingredients in a mixer bowl on low speed until smooth, about 7 minutes. If icing is too thick, add more water; if too thin, beat 2 to 3 minutes more. Add coloring.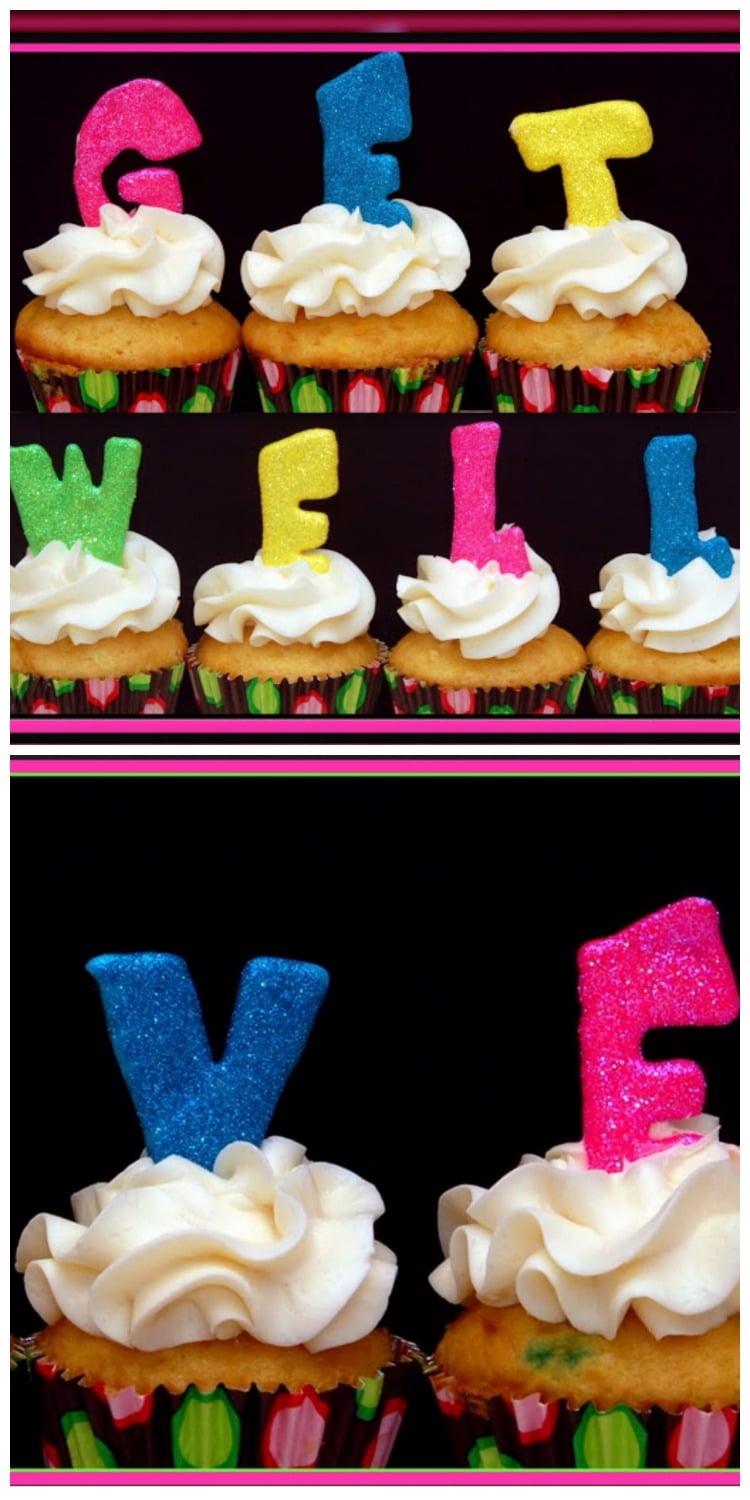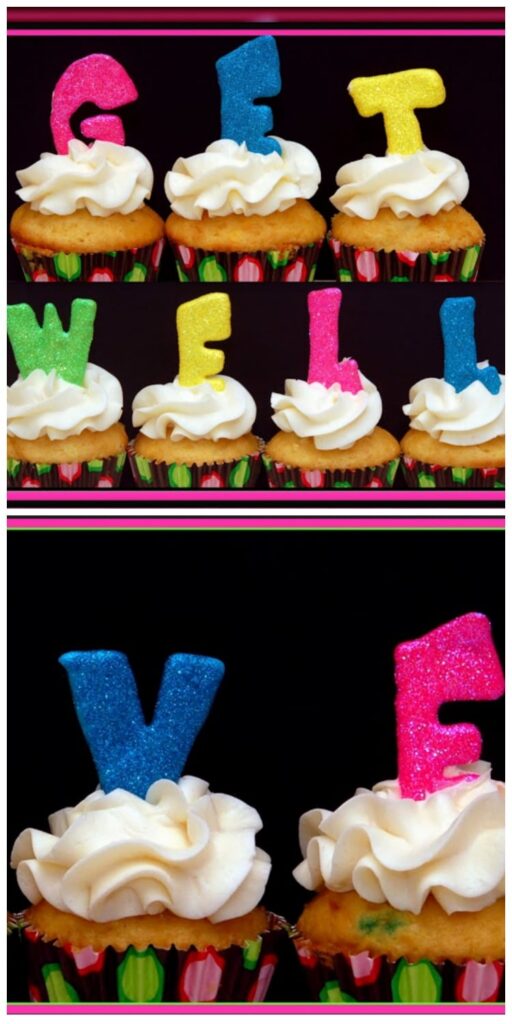 You May Love These, Too! XOXO