Bacon Caramel Chocolate Chip Cookies
This is the ultimate chocolate chip cookie made even better with some bacon and a homemade caramel drizzle. This is one sinful dessert and worth every calorie. This cookie recipe also stands on its own if you are searching for a new chocolate chip cookie go to recipe. It has a special baking method to keep the cookies nice and thick! Use high quality bacon when making this cookie. I love to get the bacon from our Italian market and cook it up nice and crispy! You can use store bought caramel BUT it won't compare to the real deal homemade version. You can check out my homemade caramel recipe here. This cookie will be the star of any cookie platter and will definitely get everyone talking! I hope you try it out soon and "WOW" your friends and family with this unique cookie. You may also love Bacon Candy.  Or Bacon Caramel Cheesecake.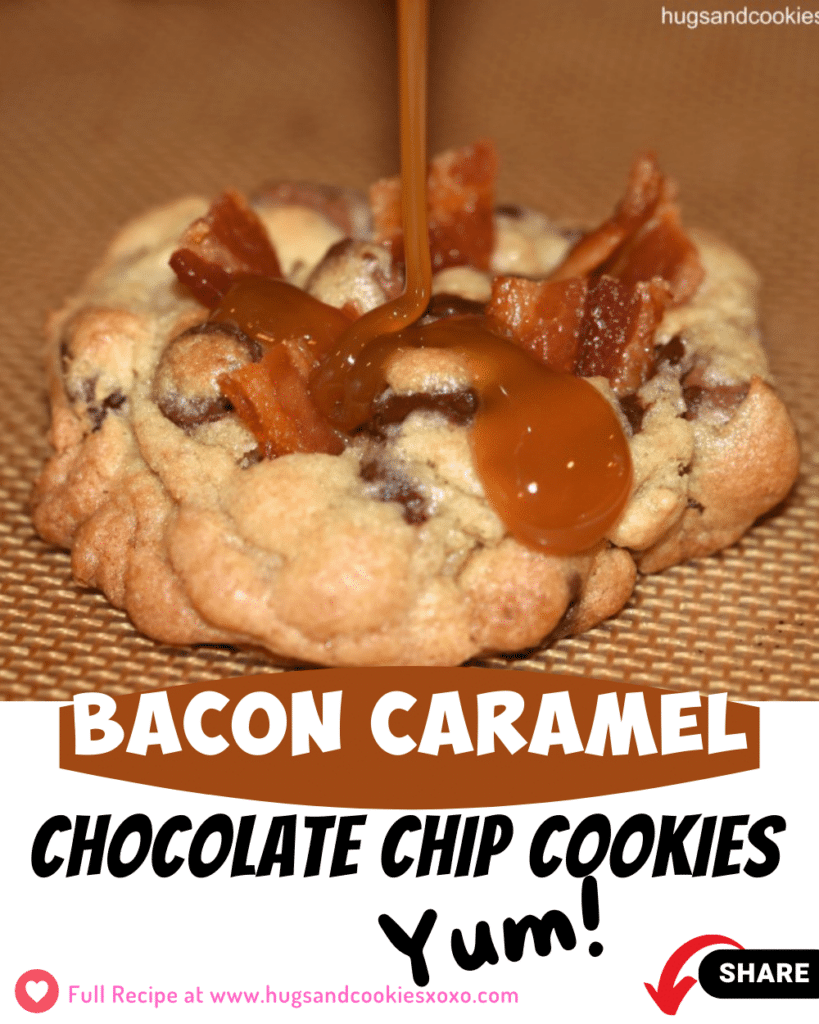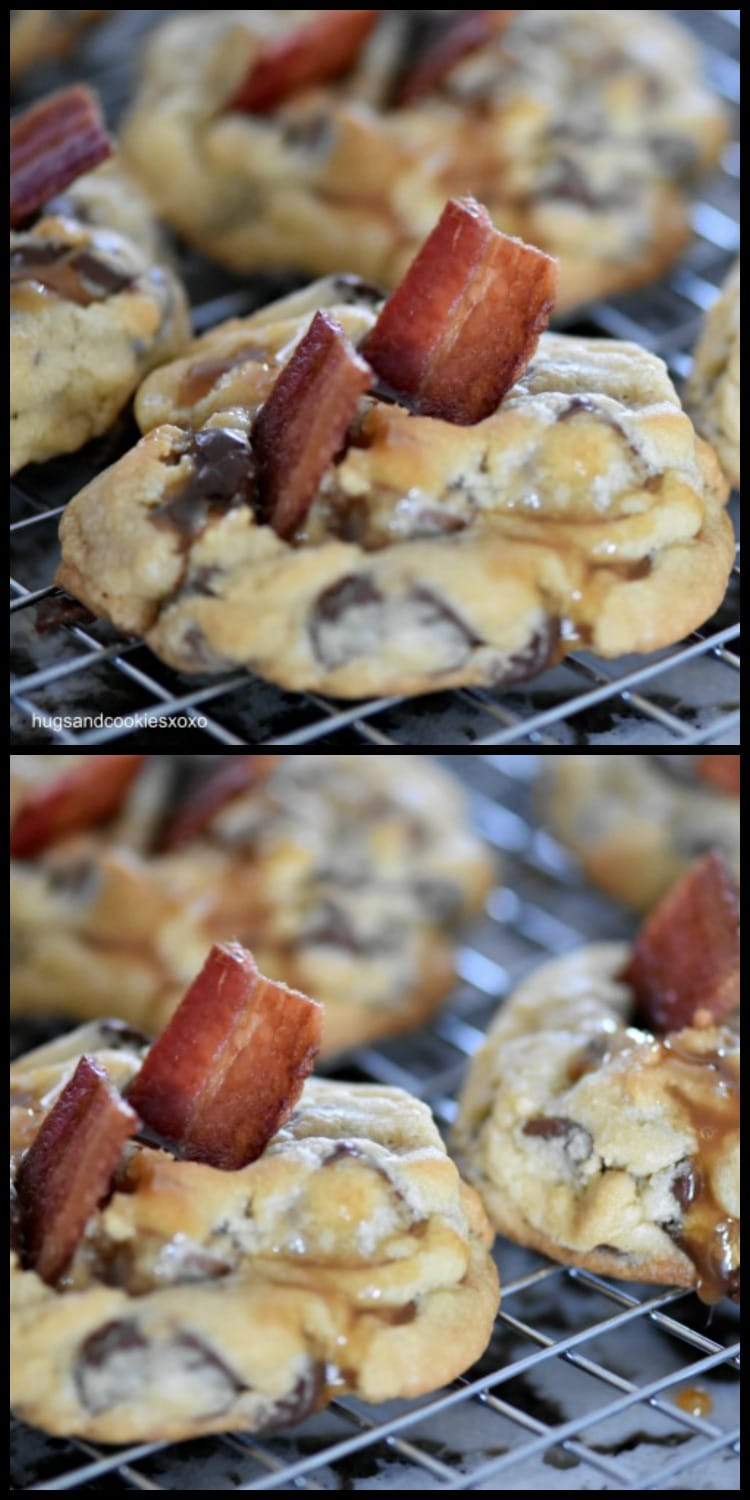 Now THIS is the cookie of all cookies! Sweet and salty plus caramel. Need I say more? I hope you love these bacon caramel chocolate chip cookies! They are thick, puffy and chewy in the centers with a crisp edge! Perfection!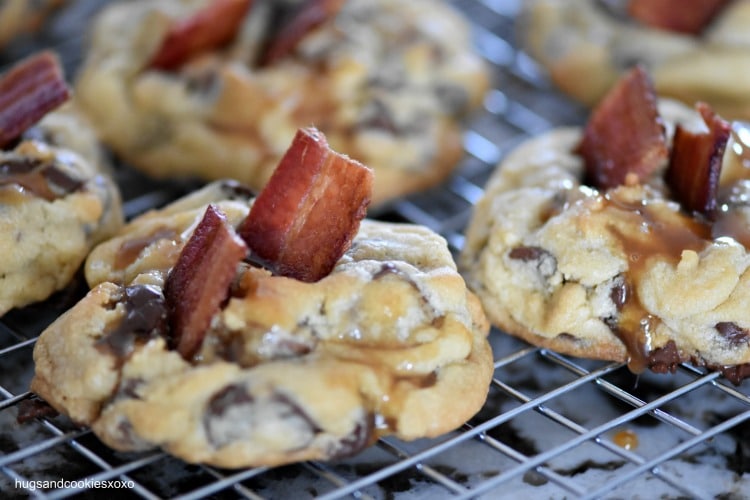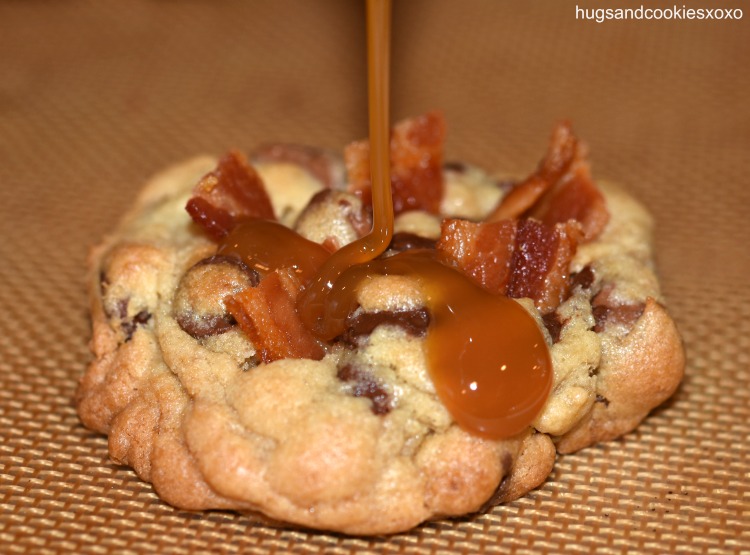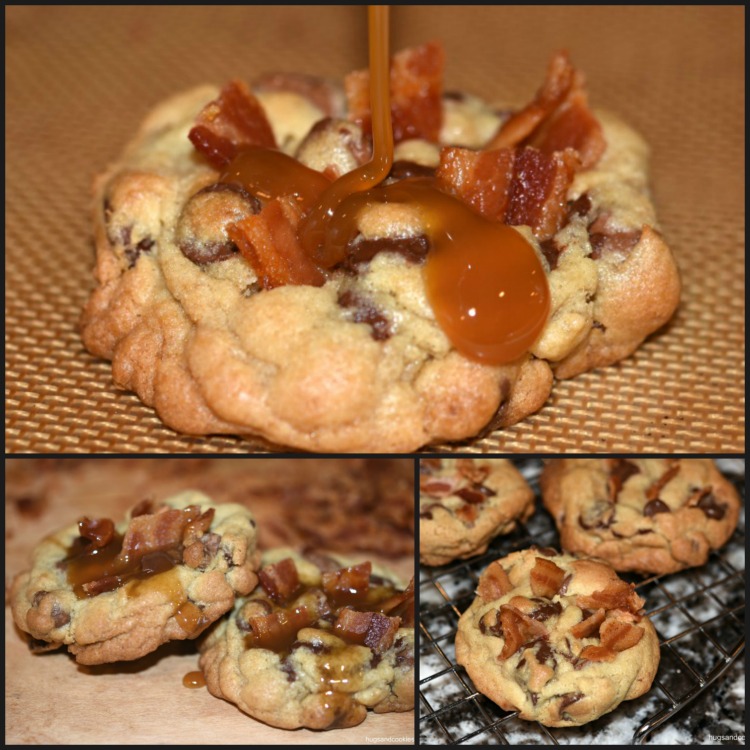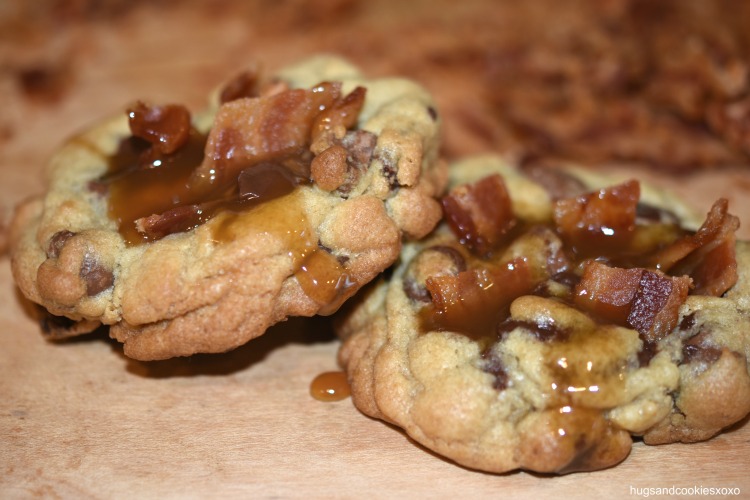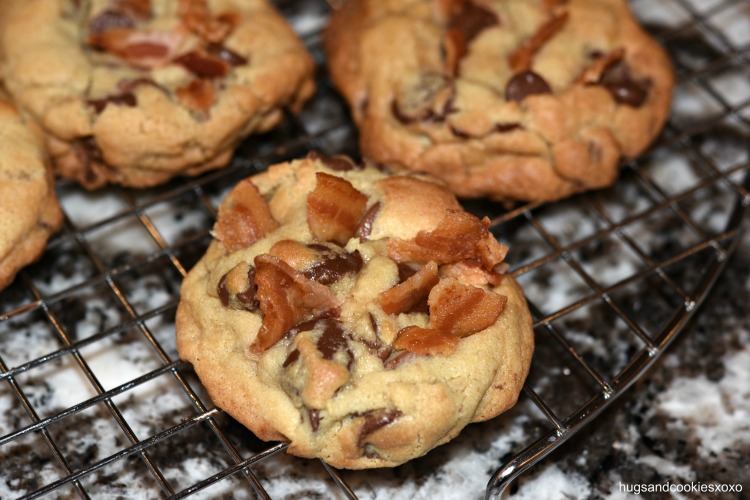 You may need:
Bacon Caramel Chocolate Chip Cookies
Ingredients
2¼ cups flour
½ tsp. kosher salt
½ tsp. baking soda
1½ sticks soft butter
1 cup light brown sugar
½ cup regular sugar
1 T. vanilla extract
1 egg
1 egg yolk
1 cup NESTLE semisweet chips plus ½ cup bittersweet Ghiradhelli chips and ½c Ghirardelli Milk chocolate chips.
½ pound high quality bacon, cooked until very crisp and chopped
Caramel sauce
Instructions
Beat butter and both sugars until well blended.
Add in vanilla, egg and yolk until light and creamy.
Add in flour, salt and baking soda just until incorporated.
Stir in chocolate chips by hand.
Chill 4 hours.
Preheat oven to 425 degrees. Line cookie sheets with parchment.
Drop by 2 ounce mounds onto parchment. (If you like extra chocolate, place a few more chips in the top but beware that's a lot of chocolate!)
Place in oven and IMMEDIATELY lower temp to 375. Bake 9 minutes or until tops golden.
When cookies come out, immediately press in pieces of bacon.
Let cool on cookie sheets.
Drizzle with caramel.
MAKES 21 COOKIES (2 OUNCES EACH)
(For each new batch, let oven come back up to 425 and repeat)