Bacon Corn Skillet Dip
This hot and cheesy dip will wow your guests with loads of bacon and roasted corn! It uses 2 types of cheeses, too! You can't go wrong with this one! I love that you can heat it on the skillet and not heat up your house with the oven. Serve this warm with tortilla chips at your next party or barbecue!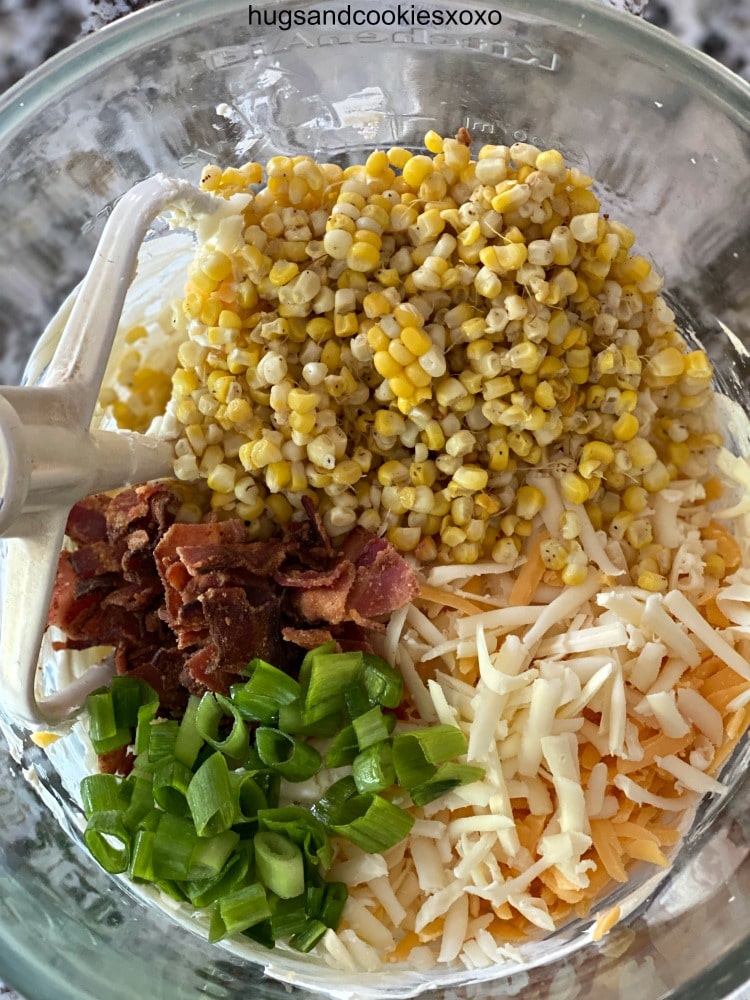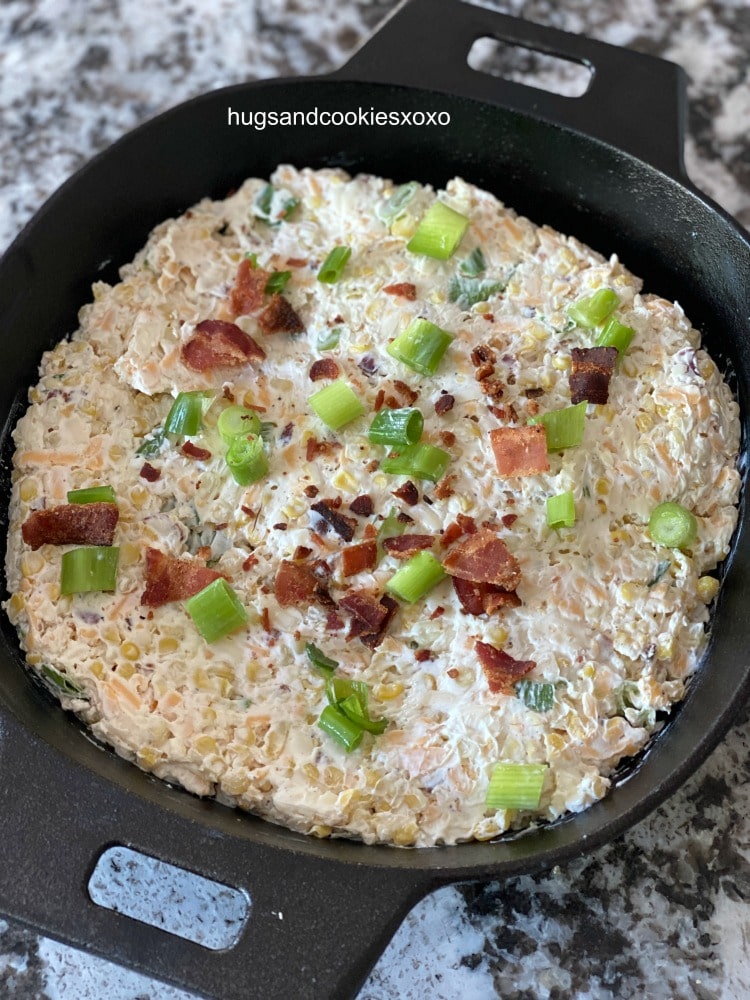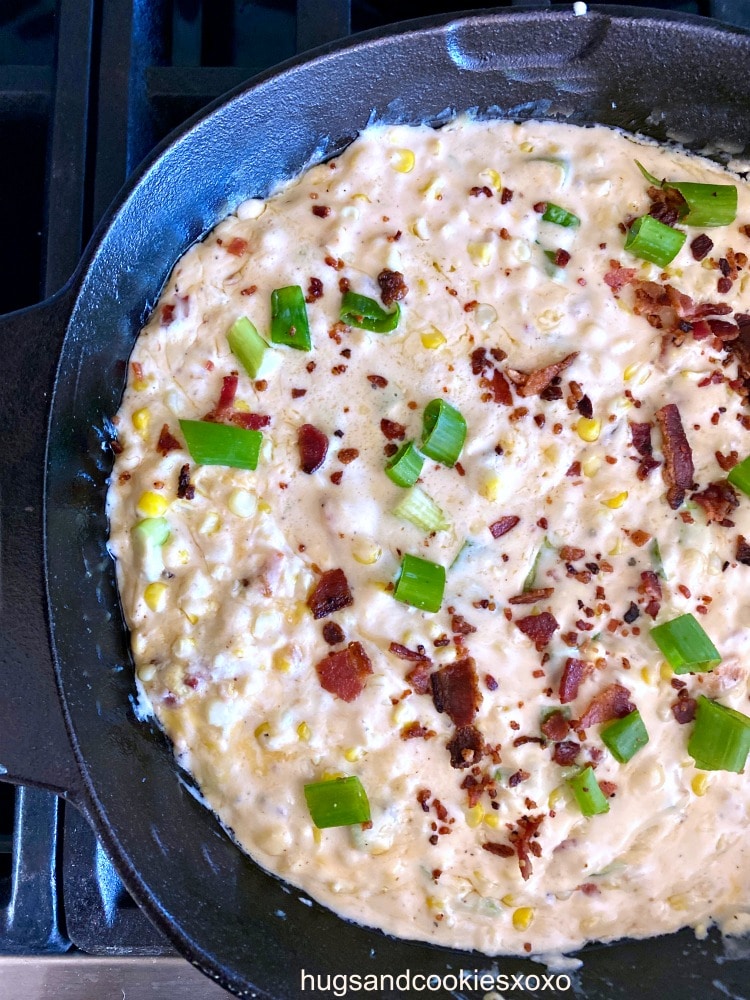 Bacon Corn Skillet Dip
Ingredients
8 ounces room temp cream cheese
⅓ c. sour cream
1 tsp. garlic powder
3 minced garlic cloves
1½ c. shredded Cheddar
1½ c. shredded Monterey Jack
8 slices cooked bacon, chopped, plus extra for garnish
3 c. corn (I roasted corn first and cut it off the cobs!)
kosher salt
Freshly ground black pepper
pinch of paprika
2 T. finely chopped chives or scallions
Tortilla chips, for serving
Instructions
In a mixer, beat cream cheese, sour cream, garlic powder.
Add garlic, cheddar, Monterey Jack, bacon and corn and stir until well combined.
Season mixture with salt, pepper and paprika.
Transfer mixture to skillet and cover tightly with foil.
Cook on low on stovetop until melted and bubbly.
Top with the extra bacon and scallions/chives.
Serve warm with tortilla chips.
Adapted from
Delish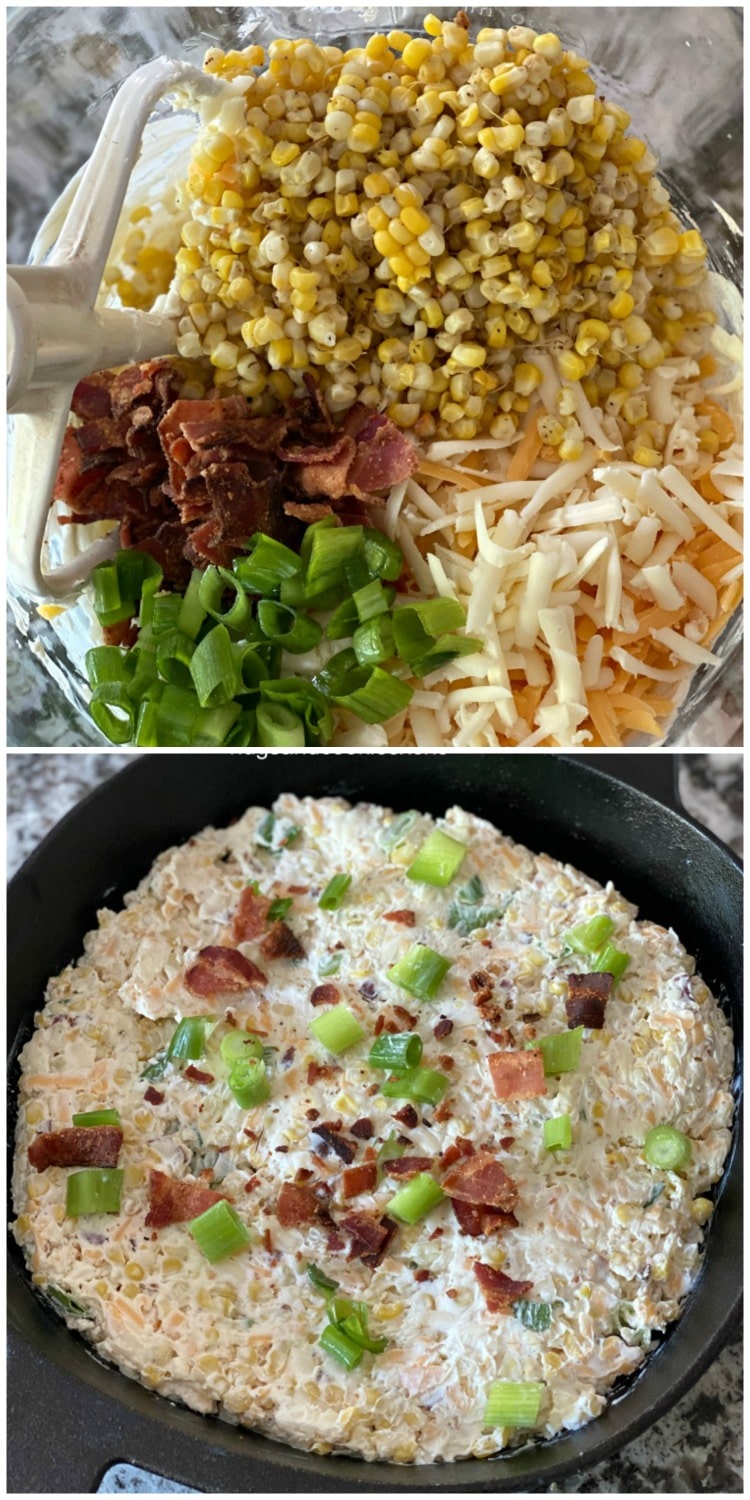 You May Love These, Too! XOXO