My family and I went out for a beautiful lunch overlooking the water. The waiter brought us the breadbasket containing the usual culprits: crusty warm bread, sweet croissants and corn muffins. But there on the side was the most unusual addition. It appeared to be a mini blueberry scone with a powdered sugar glaze served with jam on the side. I could not resist trying this little delight. I would just have one bite to try it out. Well, 2 scones later and they were all gone! So delicious that I had to come home and recreate this amazing treat. It took a couple of tries but the recipe below reminded me exactly of those amazing blueberry scones! Serve these up for breakfast, brunch or an afternoon tea! Whenever you choose to serve them, I guarantee they will be gone in a heartbeat!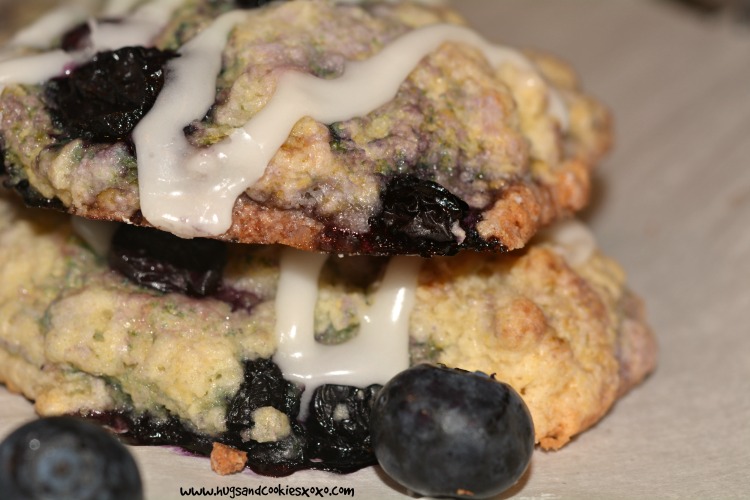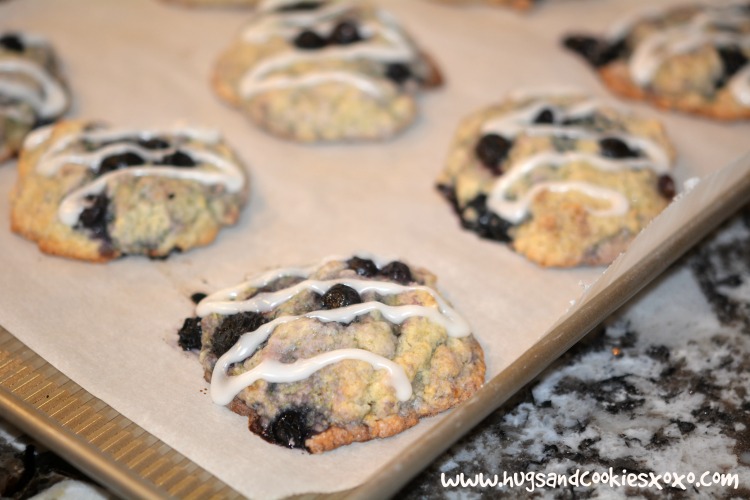 You'll Need:
Blueberry Shortcake Cookies
Ingredients
1 cup frozen blueberriesl
2 Tablespoons sugar
1 Tablespoon cornstarch
2 cups flour (Pillsbury)
¾ cup sugar
1½ tsp. baking powder
¼ tsp. baking soda
½ tsp. salt
8 Tablespoons cold salted butter, cut in pieces
1 egg yolk
2 teaspoons vanilla
½ cup buttermilk plus 2 Tablespoons buttermilk
1 cup powdered sugar
2 Tablespoons milk
1 teaspoon vanilla
Instructions
Preheat your oven to 375 degrees.
Line two cookies sheets with parchment paper.
In a bowl, mix the blueberries, 2 T. sugar and corn starch. Let sit.
In a mixer bowl, combine flour, sugar, baking powder, baking soda and salt.
On low, add butter until they are the size of peas.
To this add the yolk, buttermilk and vanilla mix just till combined.
Carefully fold in the blueberries.
Scoop 2 T. batter per cookie onto sheets and bake 15-18 minutes.
Cool and ice.
Make icing by mixing the powdered sugar and milk until smooth.
Pour into a pasty bag and pipe!
Adapted from Joy The Baker