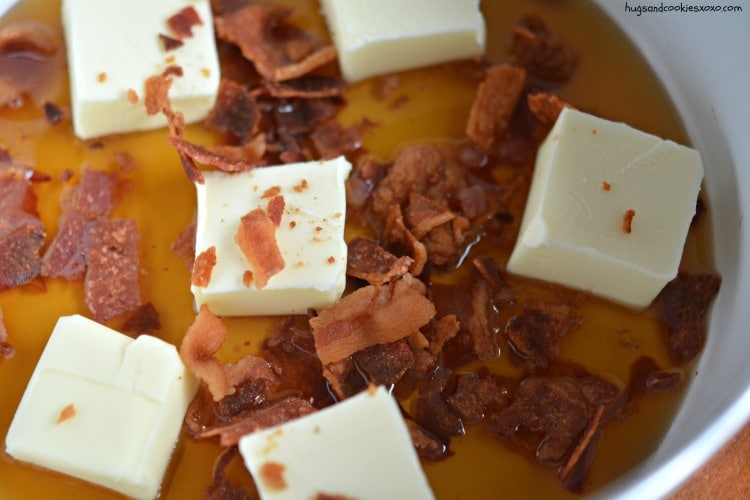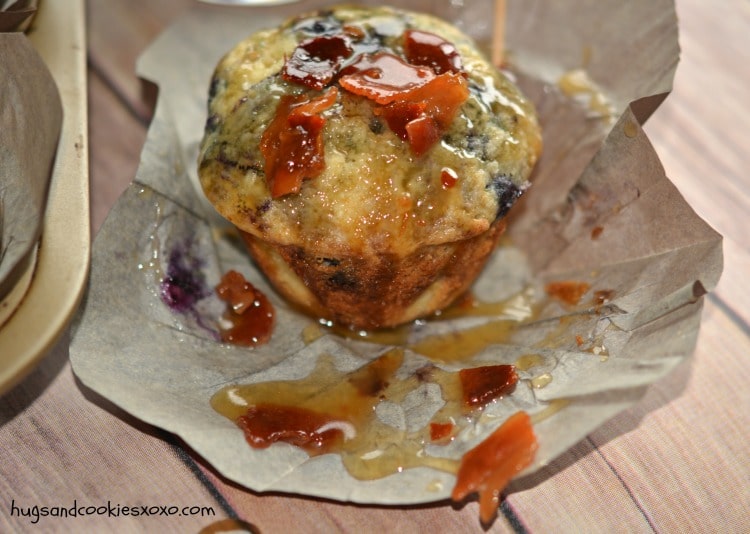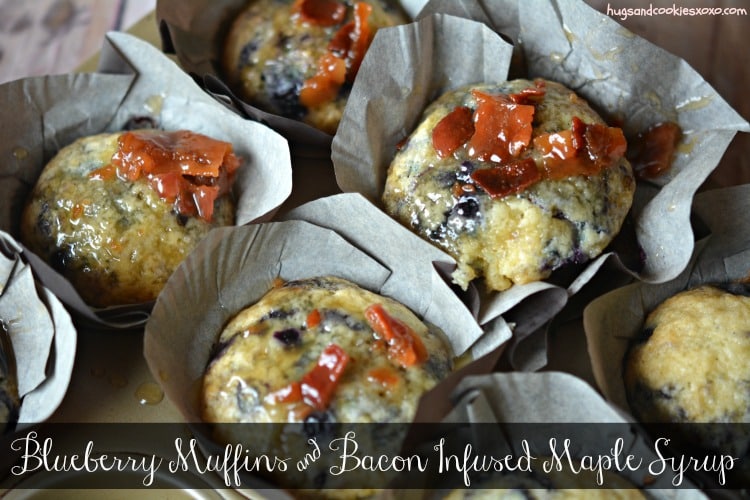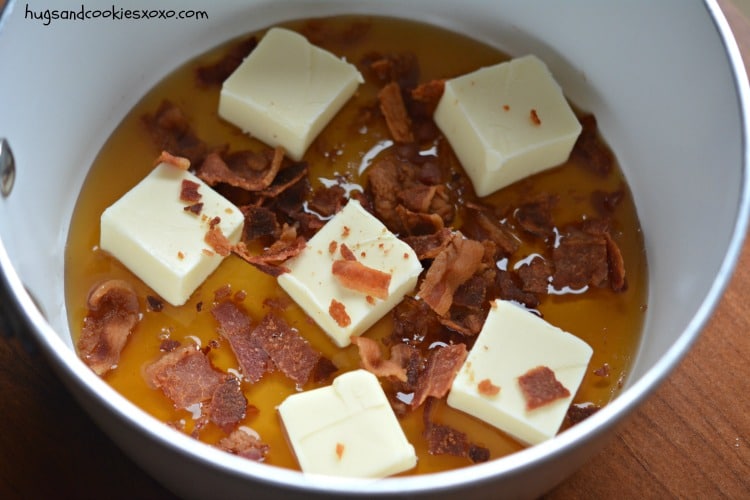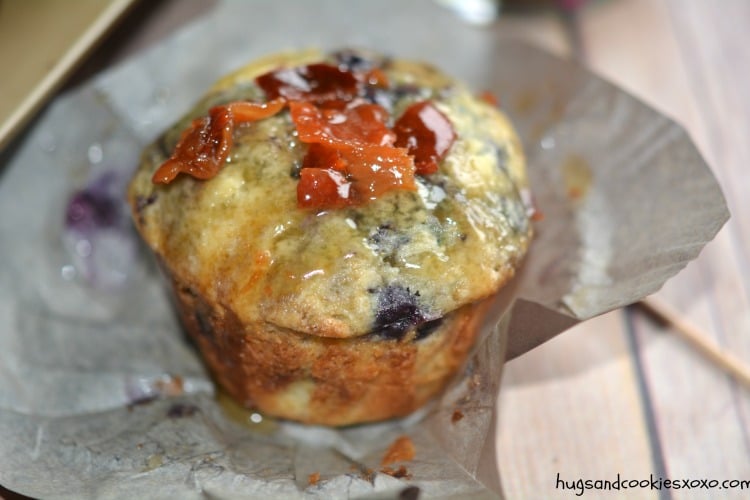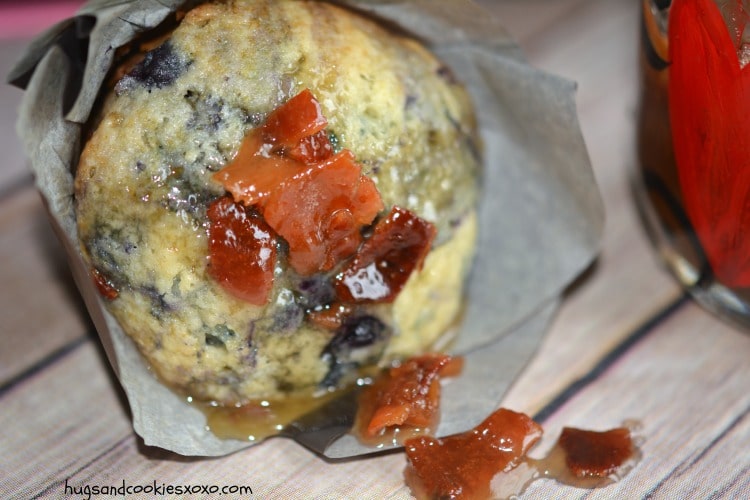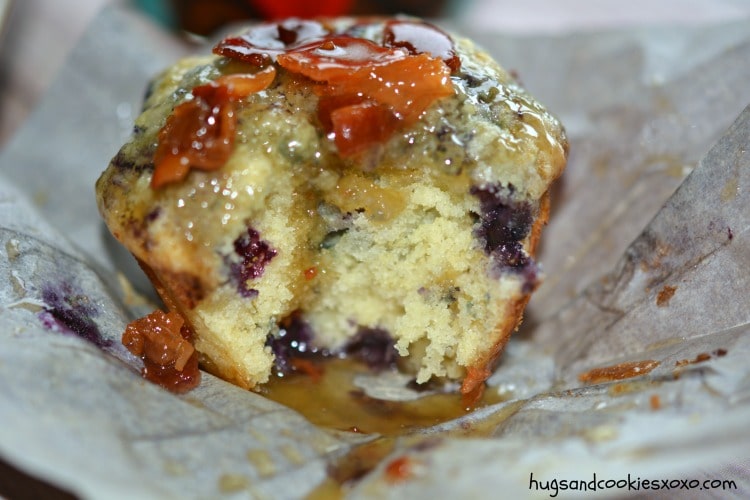 You'll Need:
Blueberry Muffins With Bacon Infused Maple Syrup
Ingredients
Syrup
½ cup pure maple syrup
8 T. butter
3 slices bacon, cooked crisp, drained and chopped
1 tsp. vanilla
Instructions
Mix all in a pot and cook on low a few minutes to combine well!
Blueberry Pancake Muffins With Bacon Infused Maple Syrup
Ingredients
For the muffins:
⅓ cup whole milk
1 large egg
1 large egg yolk
1 tablespoon pure maple syrup
1 teaspoon pure vanilla extract
7 tablespoons unsalted butter, melted and cooled slightly
1½ cups all-purpose flour
¾ cup granulated sugar
1½ teaspoons baking powder
¾ teaspoon salt
¾ cup blueberries (fresh or frozen-I iused frozen!)
Instructions
Preheat the oven to 375 degrees F.and line a muffin pan with 8 large paper.
In a medium bowl, whisk together the milk, egg, egg yolk, maple syrup, and vanilla.
Add the butter and stir well.
In a separate bowl, whisk together the flour, sugar, baking powder, and salt.
Add the milk mixture and stir gently.
Fold in the blueberries gently.
Divide the batter among the prepared muffin cups.
Bake until golden and a wooden pick inserted in the center of a muffin comes out clean 25-30 mins.
When the muffins are out of the oven and cool enough to touch, poke holes in the tops witha toothpick and pour on some bacon syrup.
Recipe from
Homemade Decadence by Joy Wilson. Check out her book-it ROCKS!!!!!