Boston Cream Pie Cheesecake
Boston Cream Pie Cheesecake is a decadent dessert that no one will be able to refuse! It has a little shortcut on the cake layer, too!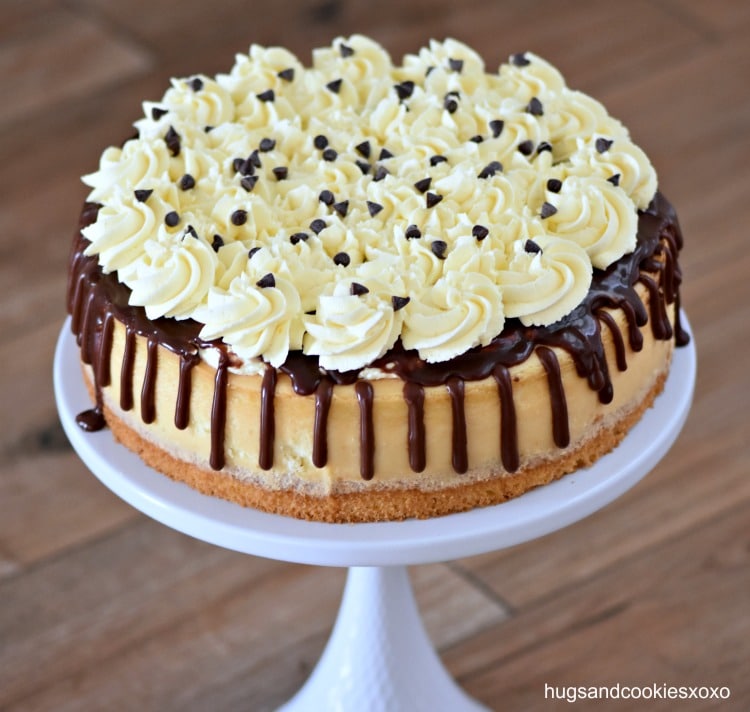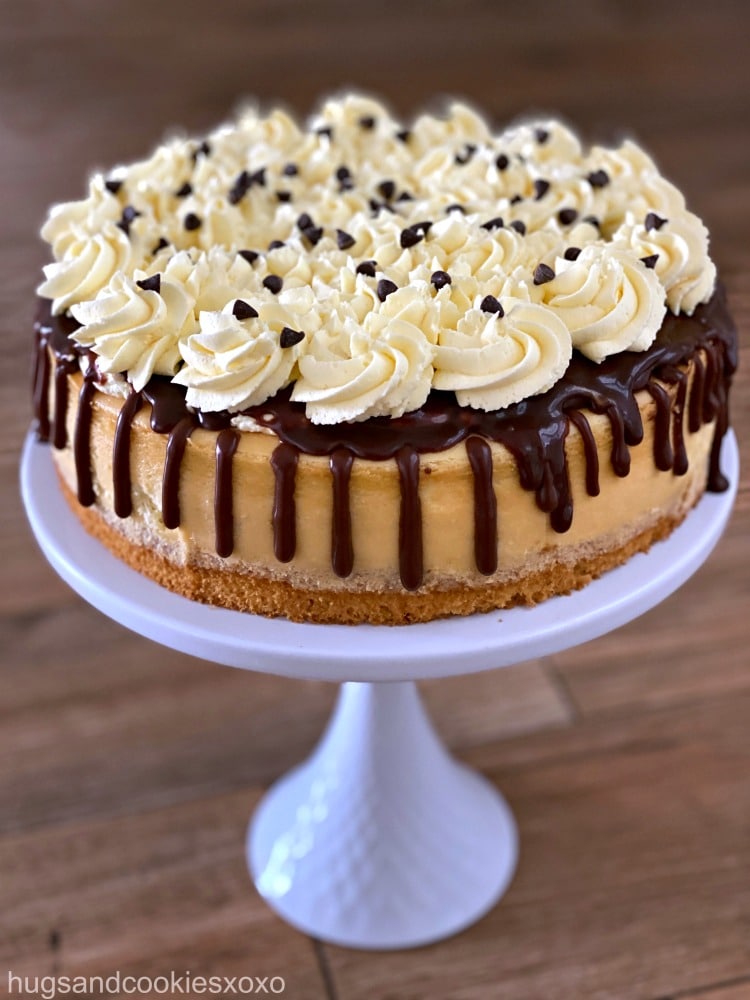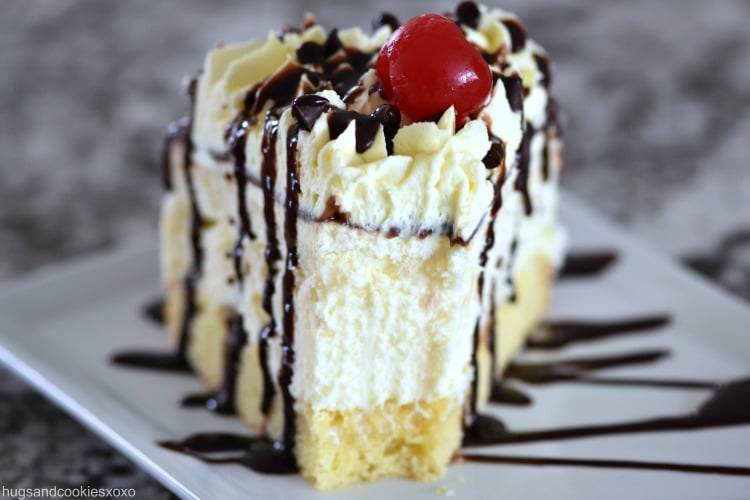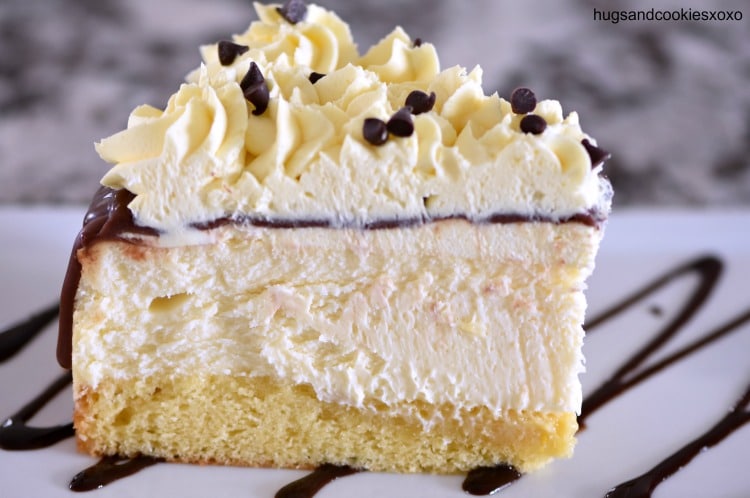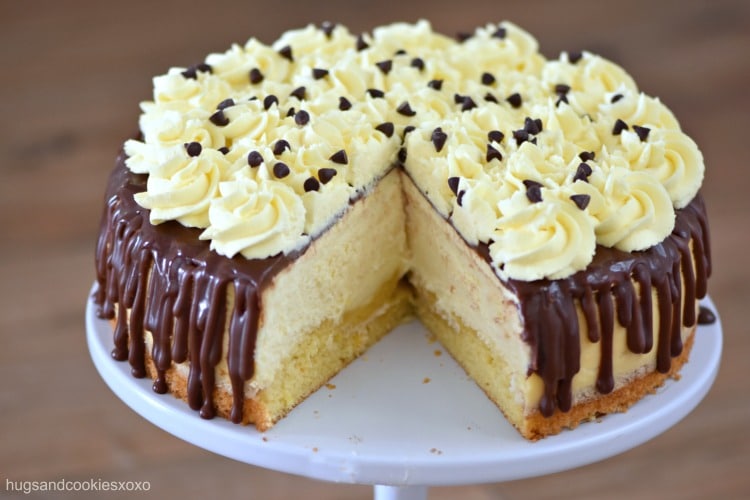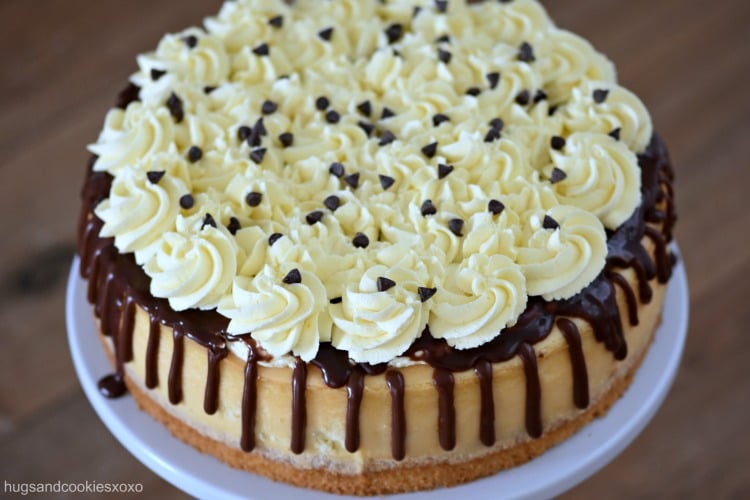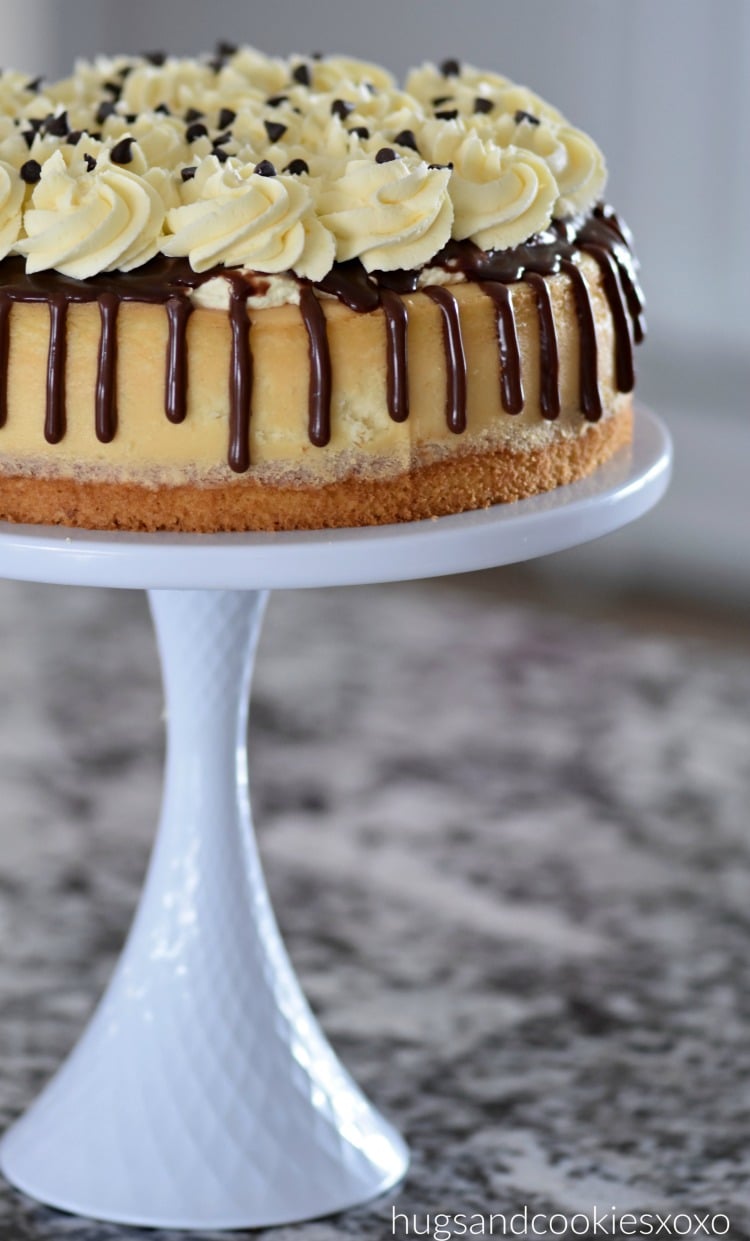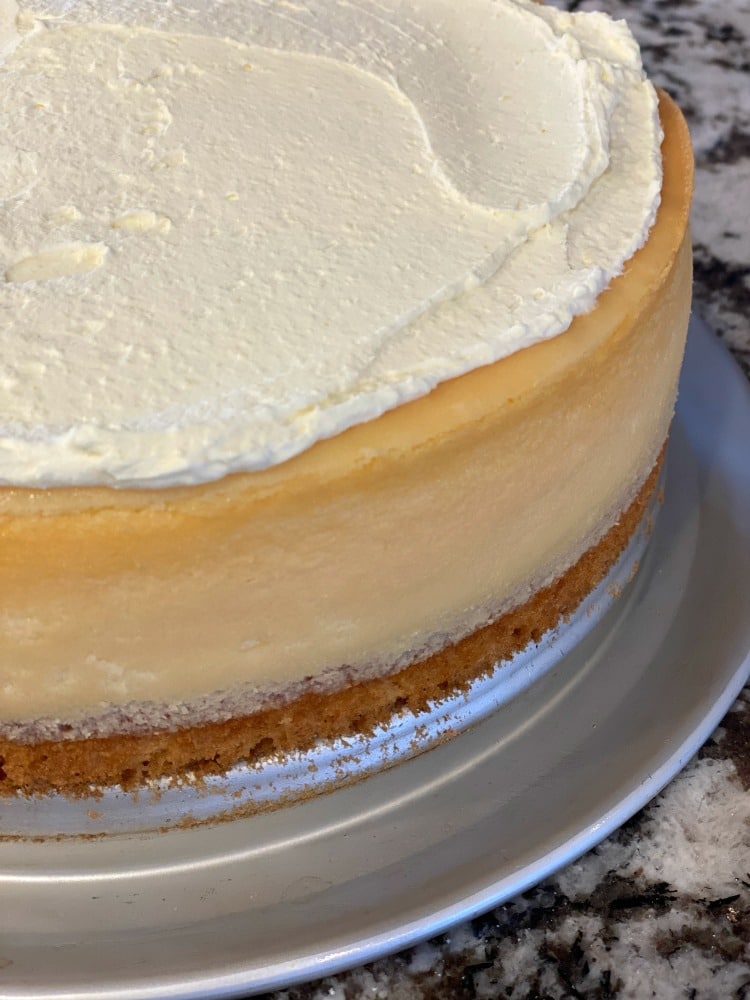 You may also like:
Boston Cream Pie Cheesecake Bites
You may need:
Boston Cream Pie Cheesecake
Ingredients
Cake Layer
1 box mix of yellow cake, prepared according to the box but you will only bake half! Use the extras to bake off cupcakes.
Cheesecake Layer
4 (8 ounce) packages cream cheese
1⅔ cups sugar
¼ cup cornstarch
1 tablespoon pure vanilla extract
2 large eggs
¾ cup heavy whipping cream
Pastry Cream
1 pint heavy cream
1 package instant vanilla pudding (3.4 OUNCES)
⅓ c. milk
Drip
4 tablespoons unsalted butter
2 tablespoons milk
2 teaspoons corn syrup
1 teaspoon vanilla extract
2 ounces dark chocolate, chopped
1 cup confectioners' sugar, sifted
Garnish
mini chocolate chips, optional
Instructions
Bake half the prepared cake mix in a greased 9 inch springform pan until just set about 13-15 minutes. Gently press down if the middle domed up. Let cool a bit in the pan on a wire rack while you make the cheesecake filling which will go right on top of this.
Cheesecake Batter
Place one 8-ounce package of the cream cheese, ⅓ cup of the sugar, and the cornstarch in a large bowl.
Beat with an electric mixer on low until creamy, about 3 minutes, then beat in the remaining 3 packages of the cream cheese.
Increase the mixer speed to high and beat in the remaining 1⅓ cups of the sugar, then beat in the vanilla.
Blend in the eggs, one at a time, beating the batter well after each one.
Blend in heavy cream.
Gently spoon the cheese filling on top of the baked sponge cake layer.
Keep foil on outside of springform pan and place pan in a large shallow pan containing hot water that comes about 1 inch up the side of the pan. (Or use a moat pan)
Bake the cheesecake at 350 until the center barely jiggles when you shake the pan, about 60 minutes.
Cool in the oven 30 minutes with the oven shut off and the door cracked open.
Then cool on counter to room temp and refrigerate until it's completely cold, at least 4 hours or overnight.
Pastry Cream
Beat all ingredients on high in mixer until thick.
Remove side ring of pan carefully.
Pipe or spread a thin layer onto cold cheesecake and chill again.
Drip
Combine butter, milk, corn syrup, and vanilla extract in small saucepan and heat over medium heat until butter is melted.
On low, add chocolate whisking to melt.
Remove heat and add sugar whisking smooth.
If too thick to drip, add a drop more milk.
Drizzle down the sides and pour rest over top of cake. If the frosting starts to harden microwave a few seconds. You have to work quickly with this chocolate.
Chill until cold and pipe the remaining cream on the top of the cake.
Sprinkle on min chips, if desired.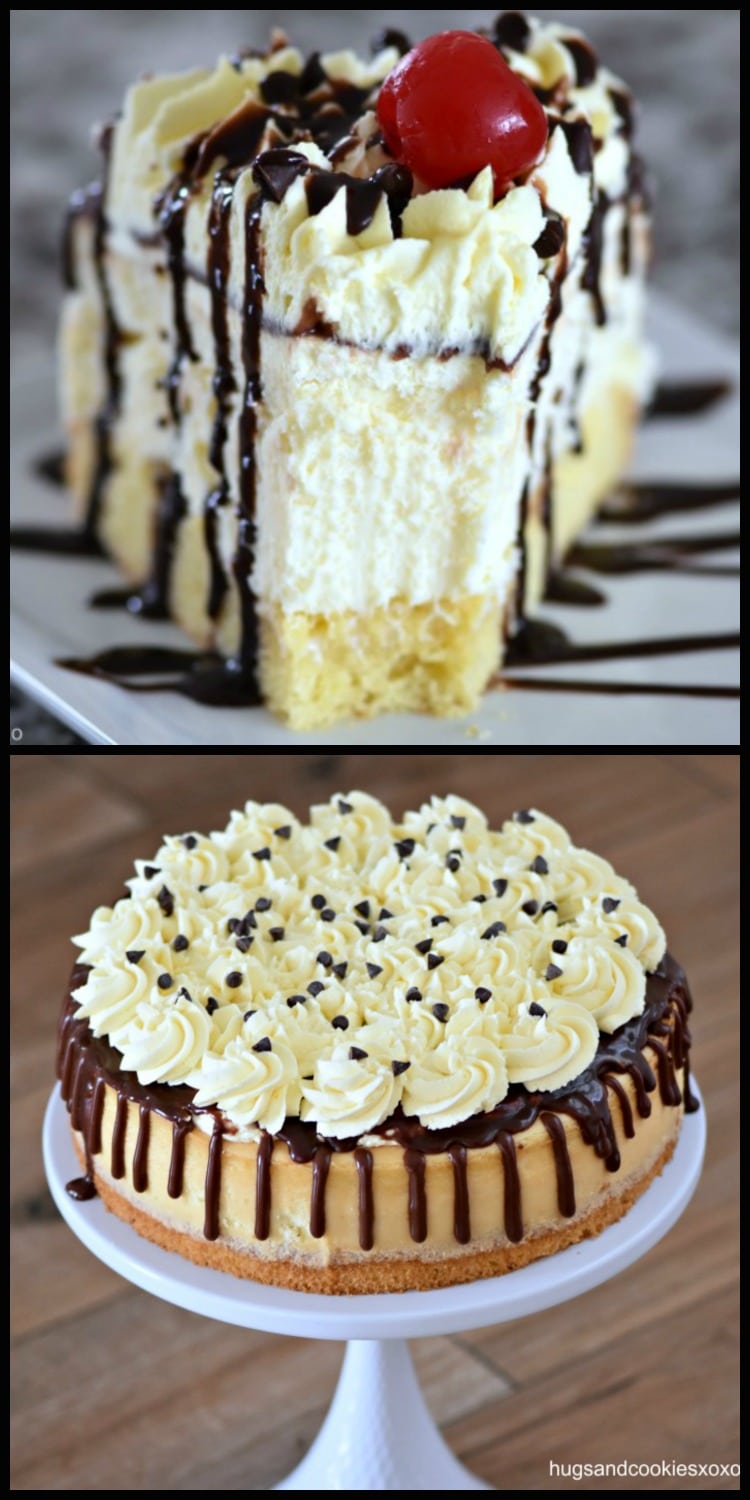 You May Love These, Too! XOXO