LOVE Boston cream pie? Then, these cream puffs are for YOU!!!! Insane!!!!
You'll be needing…..
Vanilla Pudding    Pot   Piping Bag
Cream Puffs
In a pot bring the following to a boil:
1 stick butter
1 cup water
Add: 1 tsp vanilla
1c flour
Stir constantly until it leaves the side of the pot and forms a ball. Remove and cool. Beat in 4 eggs, one at a time until smooth. Drop by T. onto parchment lined cookie sheets and bake at 400 degrees for about 35-40 minutes. LET COOL. Slice in half and pipe or scoop in the filling. Pour on melted chocolate glaze.
Quick Pastry Cream Filling:
BEAT UNTIL CREAMY:
1 PINT HEAVY CREAM
1 PACKAGE (3.4 OUNCES) INSTANT VANILLA PUDDING
1/3 CUP MILK
Melted Chocolate Glaze for the Tops
4 ounces butter
8 ounces dark chocolate chips
3 teaspoons light corn syrup
Microwave the butter and chocolate until smooth. Stir in corn syrup. Let sit a few minutes to thicken a bit and cool. Pour over the puffs!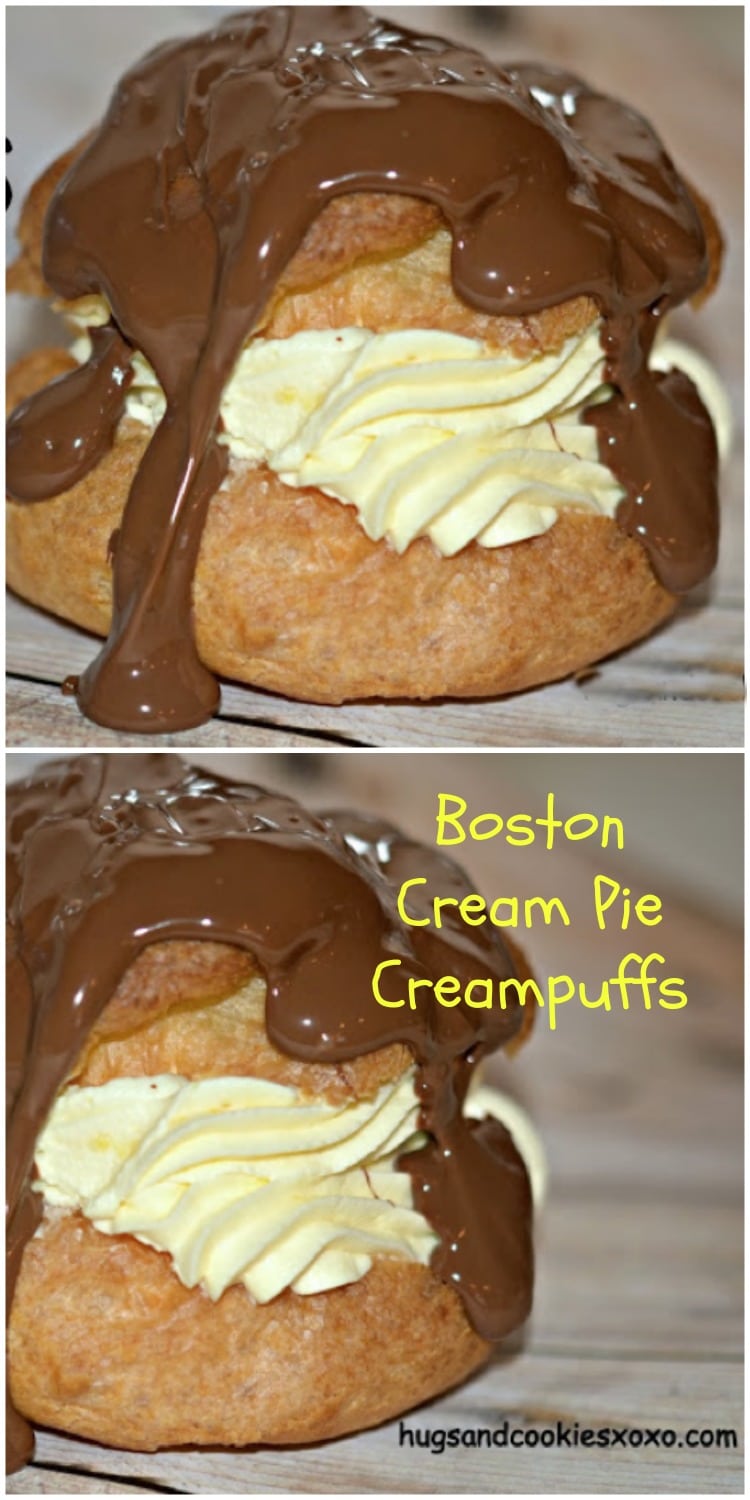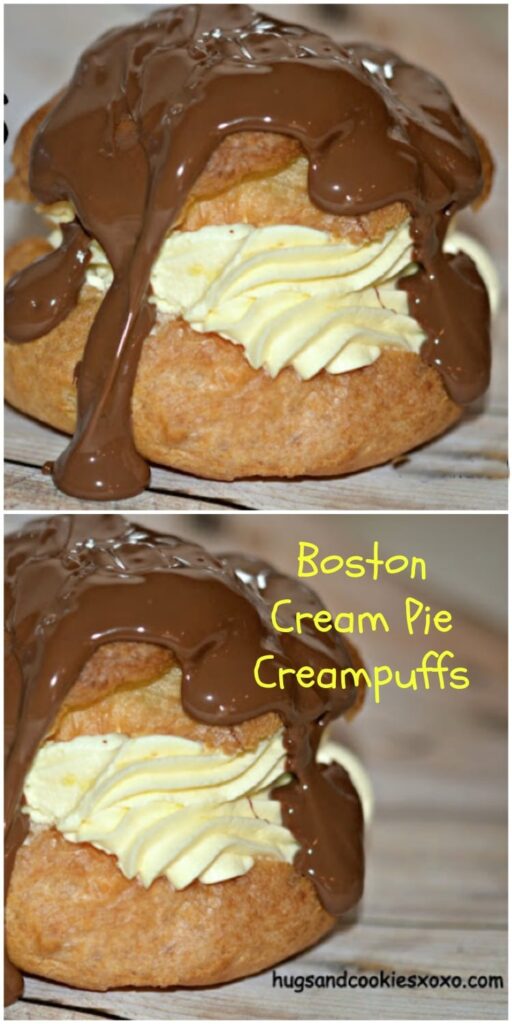 You May Love These, Too! XOXO