Chocolate Peanut Butter Marshmallow Crunch Brownies
These brownies are sinful and delicious! The brownie is also flourless making it extra rich and fudgy. You can switch it up and use Cocoa Krispies instead of regular if you prefer.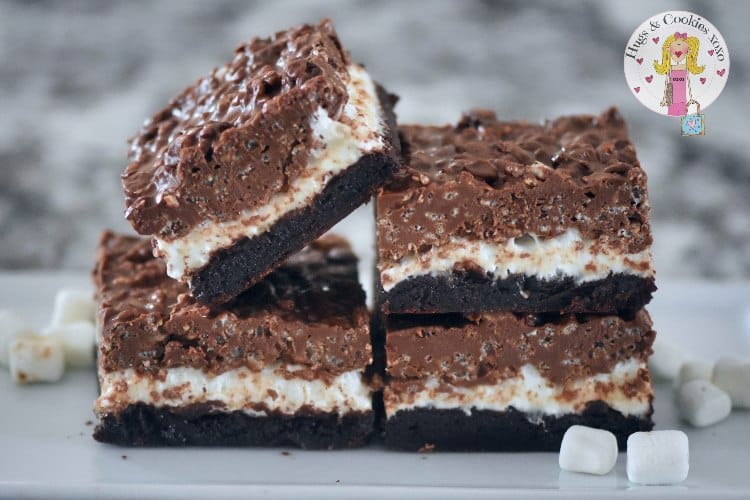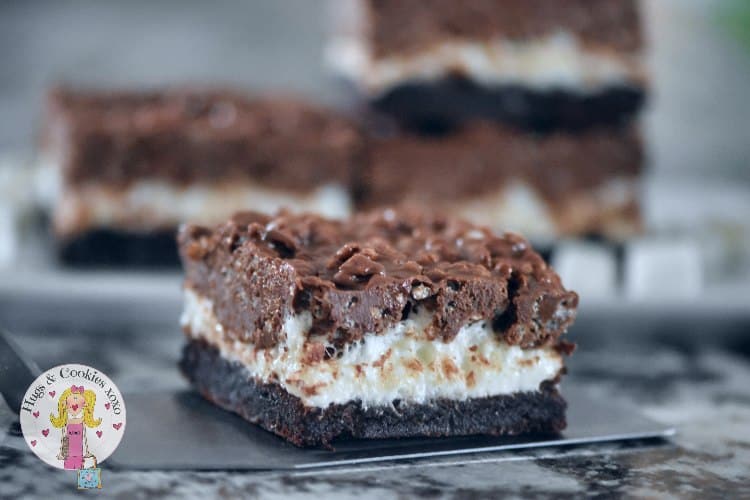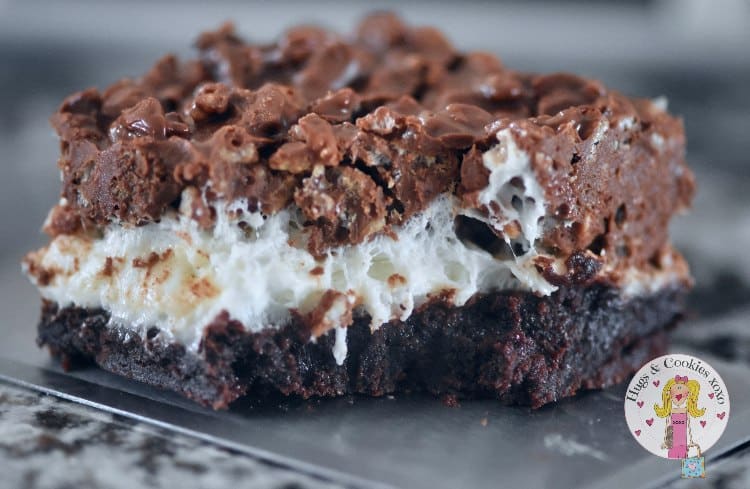 You may need:
Chocolate Peanut Butter Marshmallow Crunch Brownies
Ingredients
Flourless Brownies
2 c. sugar
¾ c. canola oil
4 eggs
2 tsp. vanilla
1½ cup unsweetened cocoa powder
¼ tsp. salt
Topping
10.5 ounce bag of mini marshmallows
2 c. chocolate chips
1¼ c. creamy peanut butter
5 T. butter
3 c. Rice Krispies
Instructions
Preheat the oven to 350°F.
Line 9x13 pan with nonstick foil.
In a mixer bowel, beat sugar and oil.
Add eggs and vanilla.
Add the cocoa powder and salt and mix smooth.
Pour into the pan and bake 17 mins.
Top with all of the marshmallows and bake another 8 minutes.
Remove and cool.
Make Topping
In a microwave safe bowl, combine the chocolate chips, peanut butter, and butter.
Microwave in 30 second increments until it stirs and is smooth.
Stir in the krispies.
Lay this on top of the cooled marshmallow layer and spread gently.
Pop in fridge a few hours and cut into bars.
Adapted from
Yammie's Noshery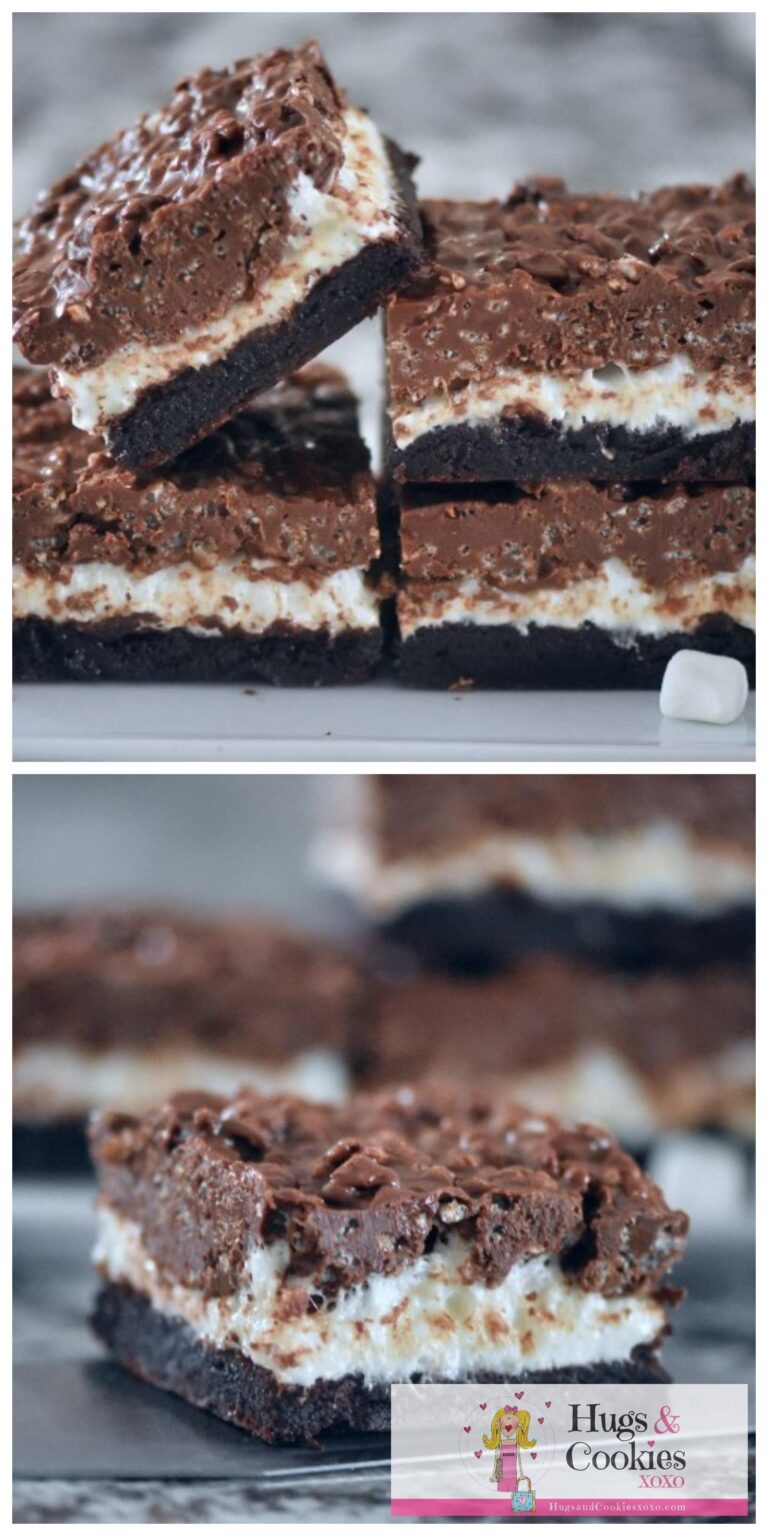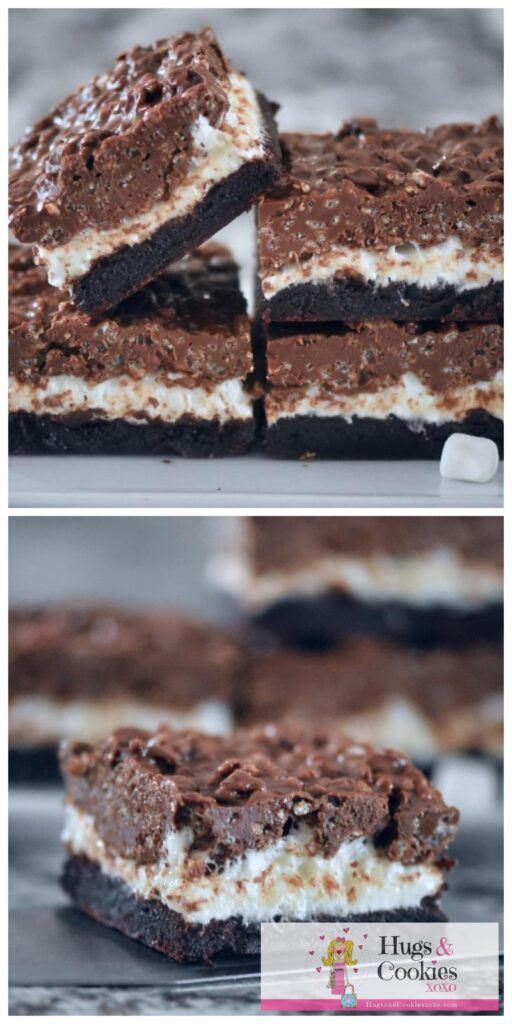 You May Love These, Too! XOXO