Cookie Dough Pancakes
Do you love chocolate chip cookies but prefer eating the dough over the cookies? Then this recipe is for you and everyone with a sweet tooth! Cookie Dough Pancakes couldn't be easier and are SUPER delicious! Try these this morning! (Or change things up and make them for dessert.) Your family will certainly be happy you did! You will start with your basic pancake batter and cook them over medium heat. You can use a box mix  (add a tsp vanilla extract) or make homemade fluffy pancakes for a real treat. You could also try making chocolate pancakes for this. The magic comes when you prepare the chocolate chip cookie dough and add it right into the pancakes while they're in the pan still on the first side. I used homemade whipped cream for these but you can absolutely use your favorite store bought kind. To make this breakfast even simpler,  you can make the cookie dough a day ahead (blend well) and you are ready to go. I like to make it and freeze it in small balls! Then you can easily whip these up any time you want. Make sure you use a large skillet because your family will want lots of these. You can serve them up with maple syrup or melted chocolate. You may want to sprinkle on cinnamon or coconut sugar if you're feeling extra fancy. You may also love Cookie Dough Cones and muffins with blueberries.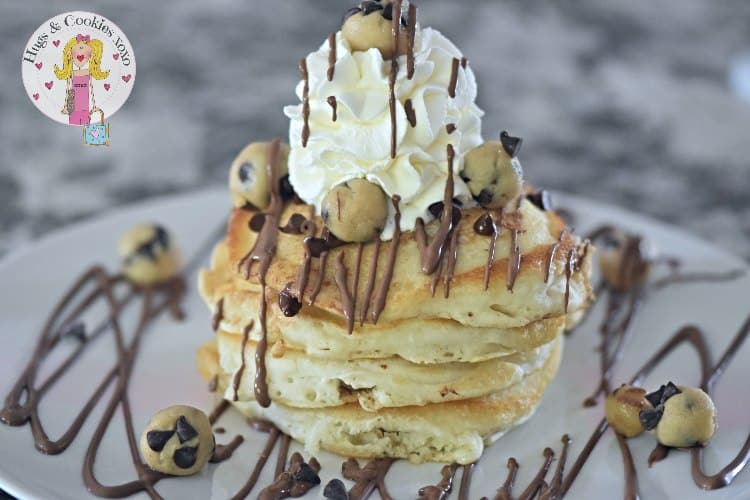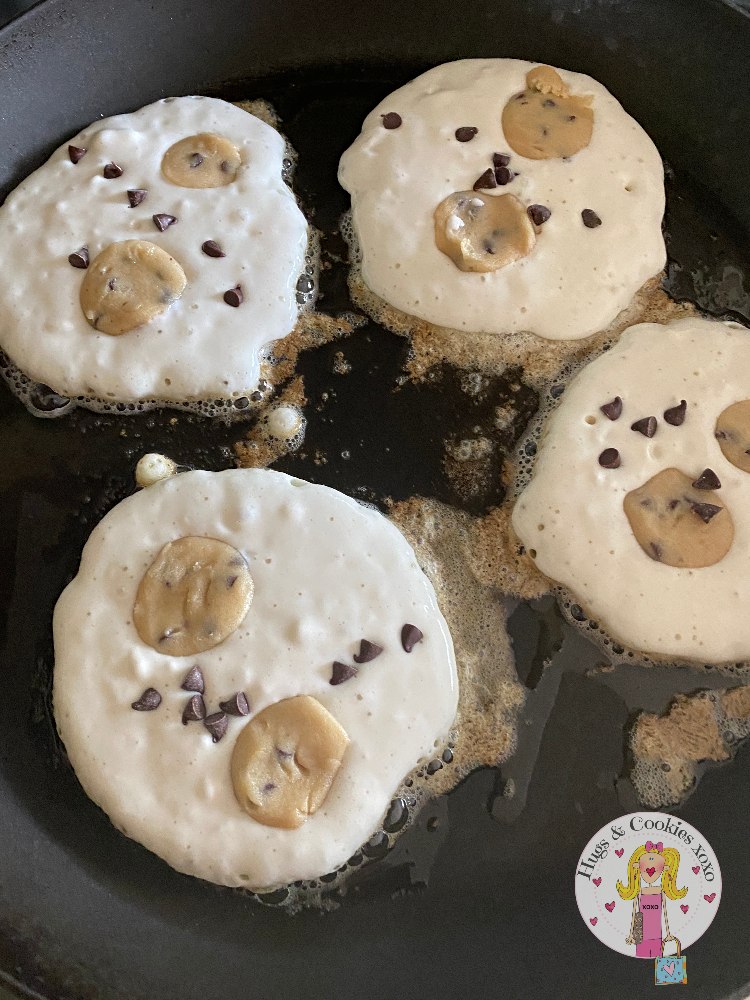 You may need: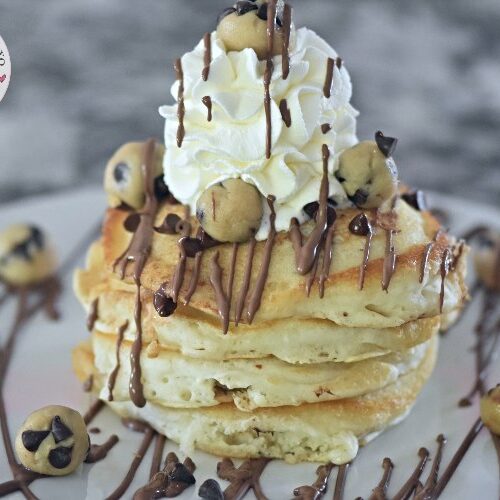 Cookie Dough Pancakes
Ingredients
Cookie dough (If only making a small batch of pancakes, you can halve this or save the rest for another day in the freezer.)
8

Tablespoons

butter

½

c.

light brown sugar

packed

2

T.

granulated sugar

1

tsp.

vanilla

2

T.

whole milk

1

c.

flour

microwaved to 160 degrees so it's safe to eat raw

½

c.

mini chocolate chips

plus a few extra for the pancakes
Garnish
melted chocolate chips for drizzle

optional
Instructions
Cookie Dough
Beat butter and sugars until creamy and fluffy.

Add vanilla and milk.

Add flour.

Fold in chips.

Roll into small balls. Flatten some to go into the pancakes and leave some round for the garnish
Pancakes
Pour pancakes into your greased skillet.

Lay 2 flattened cookie dough pieces onto each one and spoon a drop of batter over the cookie dough so it doesn't burn when you flip it. Add some mini chips.

Cook pancakes as you normally would and serve with whipped cream, melted chocolate drizzle, mini chip and cookie dough balls!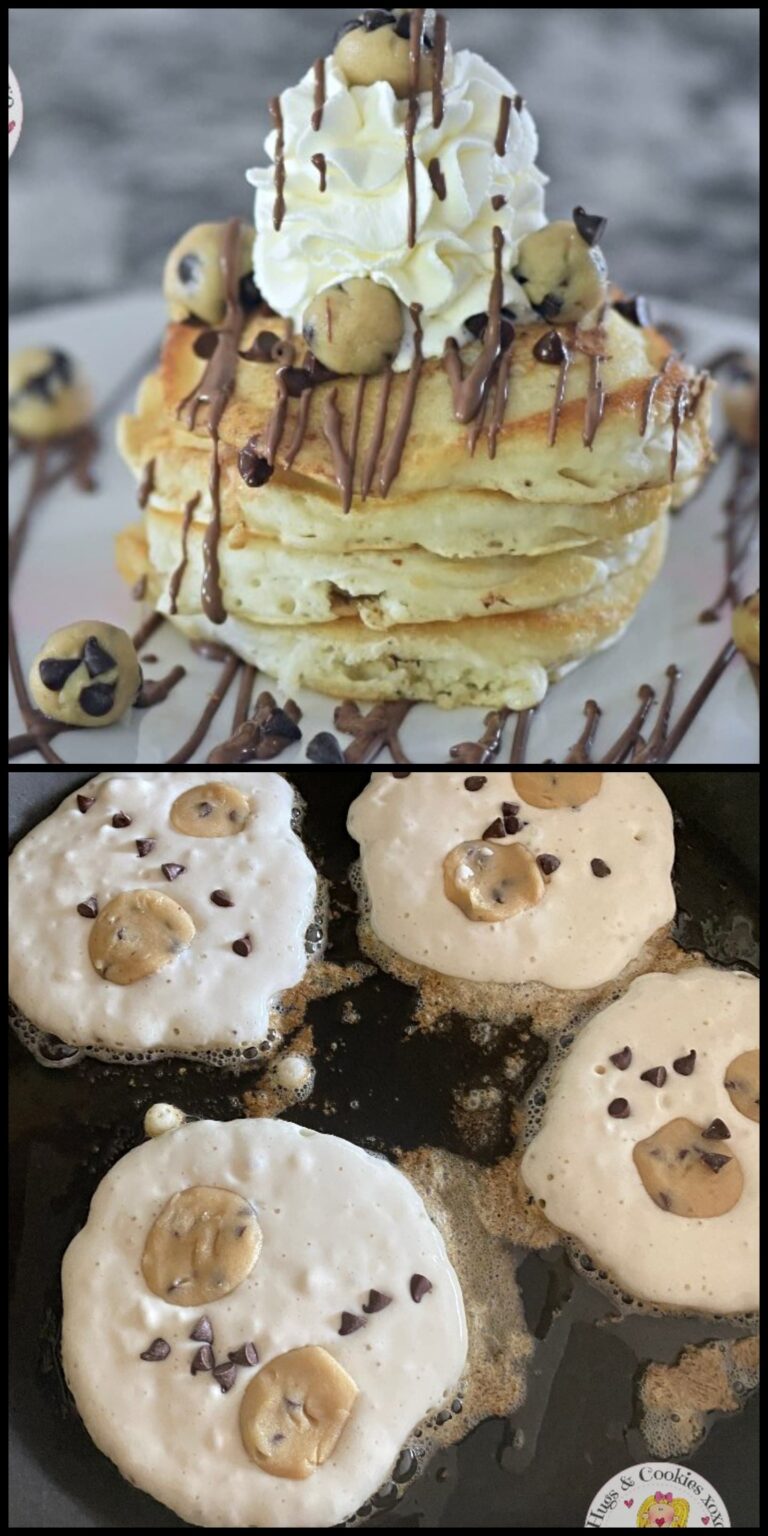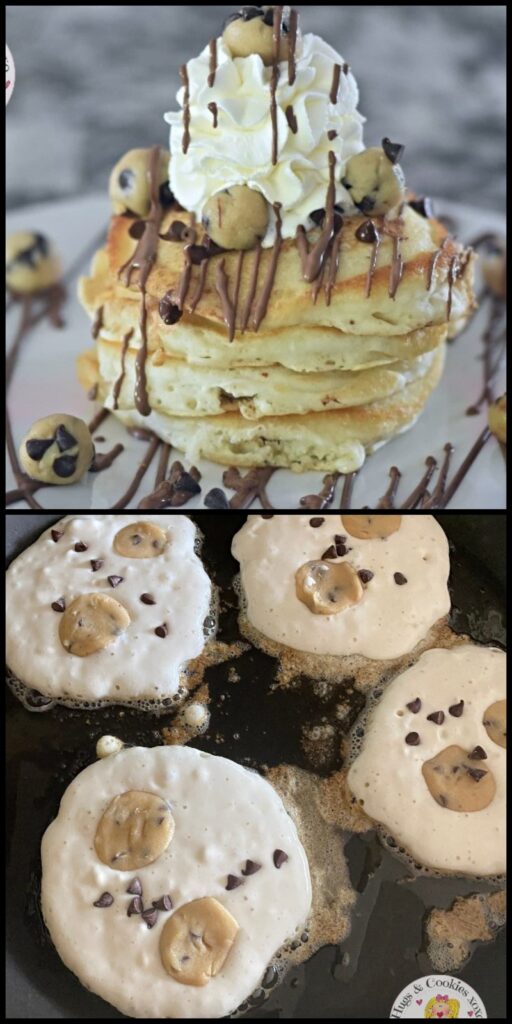 You May Love These, Too! XOXO