Are you a mushroom lover? These mushrooms are so absolutely delicious they could be a meal all by themselves!!! The sauce you are making here is creamy, garlicky, rich and scrumptious! I am convinced this recipe can turn any mushroom "hater" into a muchroom "lover!" I cannot wait to make these again soon, like realllllll soon!!!! Let me know if you try these out!!!!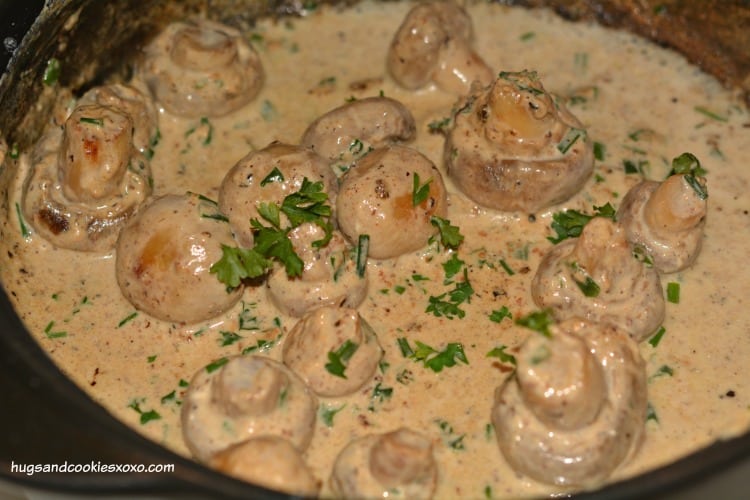 Creamy Garlic Mushrooms
Ingredients
8 ounces mushrooms
¼ cup olive oil
½ cup milk (*may not use it all)
3 cloves garlic, slices
2 T. cream cheese
handful chives and parsley, chopped
Instructions
Heat 2 T. olive oil and add garlic and mushrooms.
Cook for a few minutes as you want them to soften.
As the oil gets low, add 2 T. milk and some more oil (up to 2T)
Let the mushrooms start to brown.
Once soft, whisk in the cream cheese.
The sauce will be thick.
Add the rest of the milk, a little at a time, until the sauce is your desired consistency.
Season with salt, pepper and top with chives/parsley!
Adapted from
Lovefoodies