Dirt Dessert Trifle
What a name. Hee hee! Every kid loves a good dirt dessert trifle! This trifle has brownies, Oreos, chocolate pudding, whipped cream and a whole lot of kiddie appeal. Serve this up to a big crowd and most important? Add lot of gummy worms! If you want to make this a little bit more grown up, make some homemade whipped cream and homemade chocolate pudding. Mmmmmm!!!! To make this even more like dirt, you can serve it in a pail with a shovel pushed right into the trifle. Your kids will have fun decorating this one with you and even more fun eating it!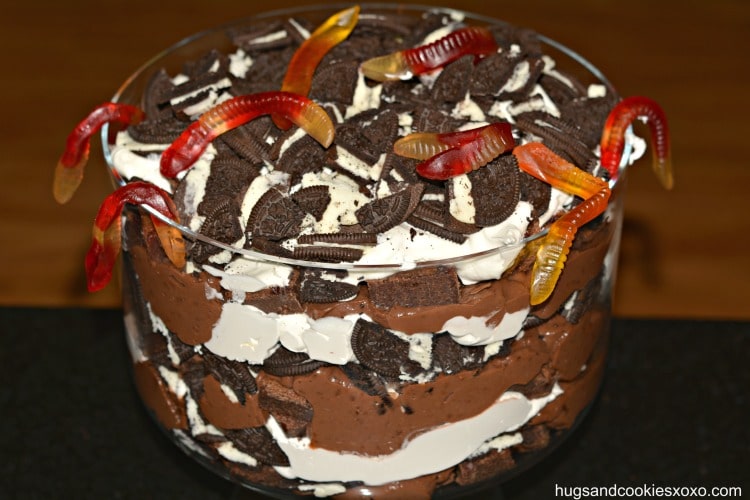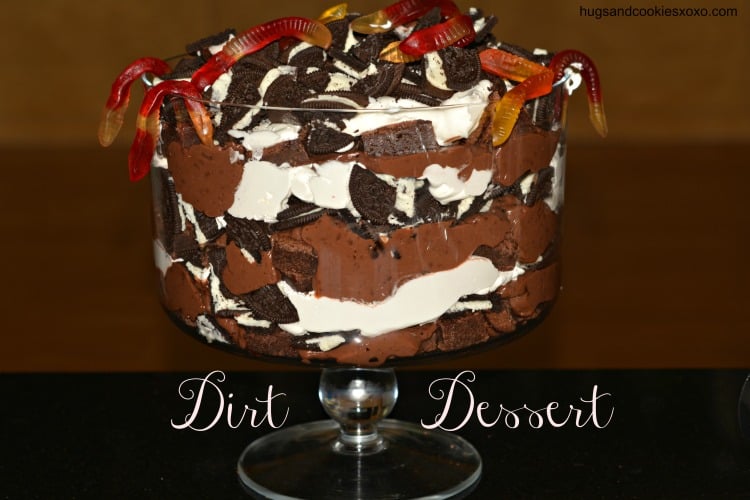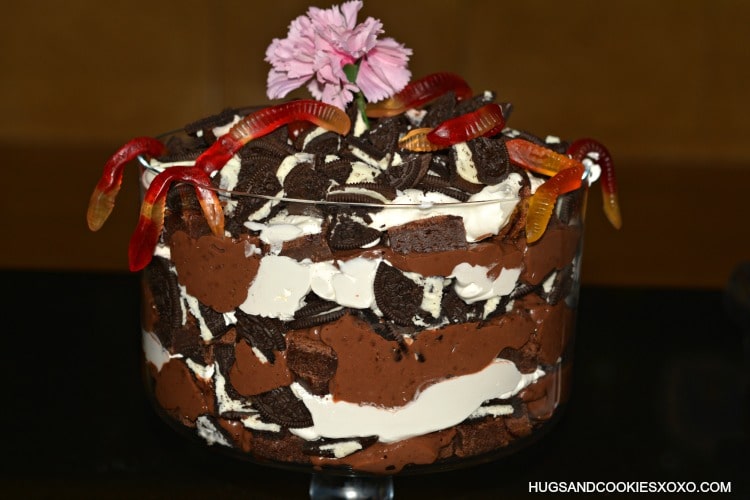 Dirt Trifle
Ingredients
1½ packages Oreos, chopped
15 Fairytale Brownies or homemade pan of brownies, cut into small chunks
2 tubs Cool Whip
2 Packages Chocolate Pudding
gummy worms
Instructions
Start by layering the trifle dish with brownies.
Add Oreos.
Drop a few spoonfuls of chocolate pudding.
Spread on some Cool Whip.
Repeat until you reach the top!
Top with gummy worms and a flower, if desired.

You May Love These, Too! XOXO