Flourless Brownies
Flourless brownies are fudgy and scrumptious and super easy to make. Less mess too since you won't be needing any flour for these! These are great for your gluten free friends, too! Also perfect for Passover!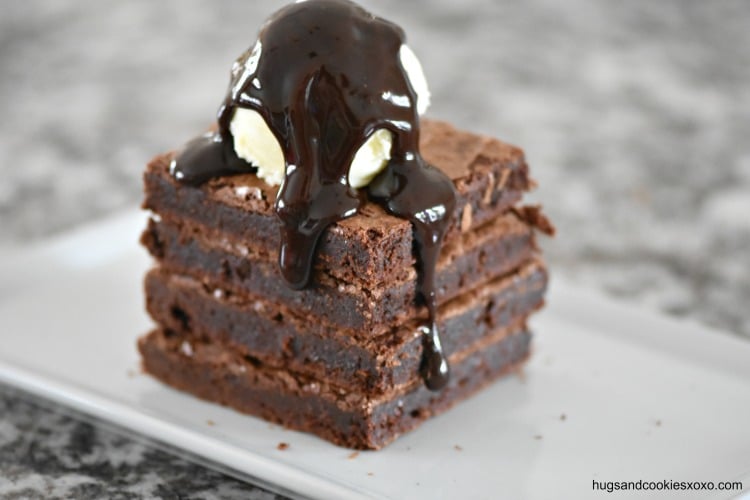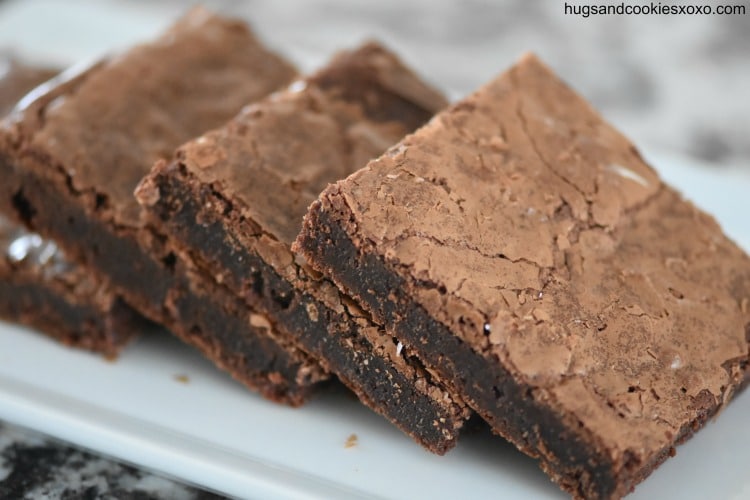 Flourless Brownies
Ingredients
6 T. butter
¾ c. sugar
8 oz. semisweet chocolate, chopped
2 eggs
1 tsp. vanilla extract
1 T. unsweetened cocoa powder
3 T. cornstarch
¼ tsp. salt
Instructions
Directions
Preheat oven to 350 degrees.
Line an 8x8 or 9x9 inch square pan with nonstick foil.
In a small saucepan on low, melt butter.
Add sugar and stir to combine.
Add chocolate and stir smooth.
Take off heat and beat in mixer 2 mins.
Add eggs and vanilla.
Sift in cocoa and cornstarch.
Add salt.
Beat with a mixer for 2 mins.
Pour in pan and bake approx 25 mins.
Cool and cut!
Add hot fudge and ice cream, if desired.