Cheesecake brownies are basically the best of two world. Brownies and cheesecake! But, then you add M & M's candies and now we have it all. Soft brownies, rich cheesecake and a crunchy candy. Stop the laundry, stop the cooking. Just curl up on the couch with one of these and savor every bite. You can also switch these up by changing the candies you mix in. Just think, Twix, Butterfingers, Peanut Butter Cups! The options are endless and scrumptious!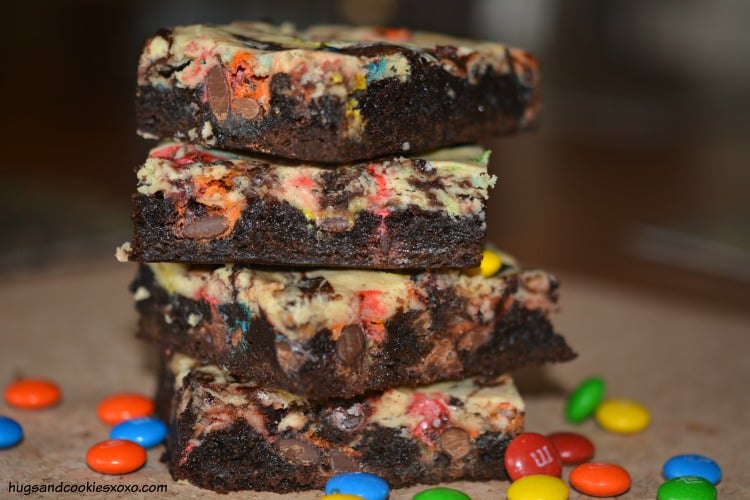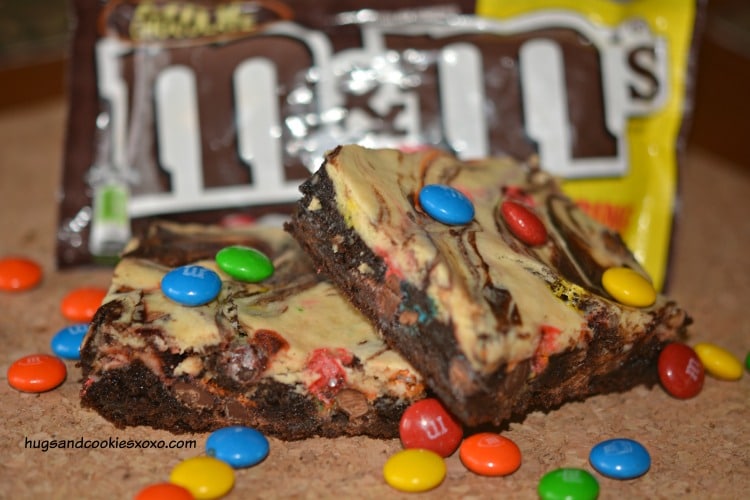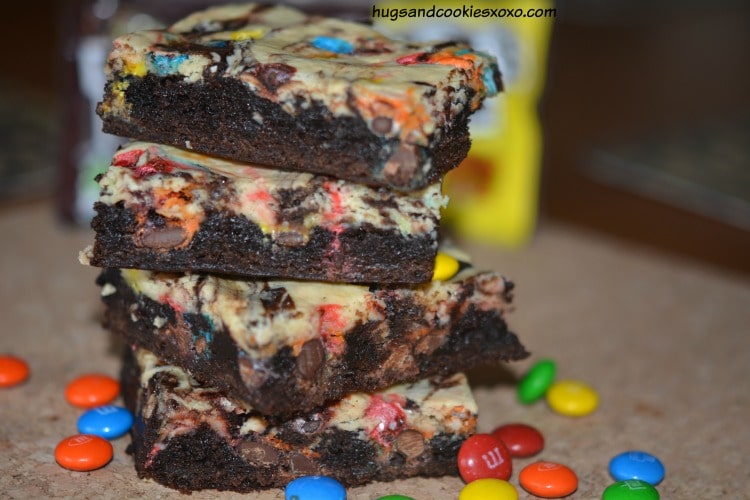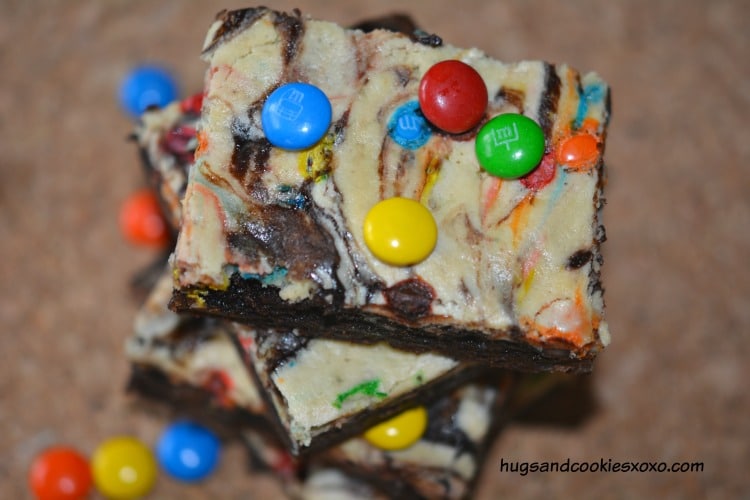 You'll Need:
M & M Cheesecake Brownies
Ingredients
1 (19.8 ounce) package Betty Crocker Dark Chocolate Brownie Mix
8 ounces room temp cream cheese
1 egg
⅓ cup sugar
1 cup M & M's, I used an assortment of regular and mini plus extras for the top
Instructions
Prepare brownies according to box directions and spread in a 9x13 pan lined with nonstick foil.
Electric mix the cream cheese, egg and sugar.
Fold in the m & m's.
Drop the cream cheese mix by tablespoons across the brownies.
Use a knife to gently swirl the 2 batters together creating a marbled look.
Top the cream cheese with some extra candies.
Bake according to the brownie box directions.
Cool and chill.
Cut into squares.


You May Love These, Too! XOXO