Peanut Butter Cup Skillet Dip
The beauty of this dip lies in the crescent rolls! See those round beauties lining the pan? Each one is STUFFED with a mini peanut butter cup! Yup, that's right. Take a moment and process that! Hot buttery crescents, stuffed with peanut butter cups, and used as dippers into the peanut butter yumminess! Serve this up at your next gathering and just watch everyone's eyes light up!! You may also love: Rolo Skillet Cheesecake! or Chocolate Peanut Butter Drip Cake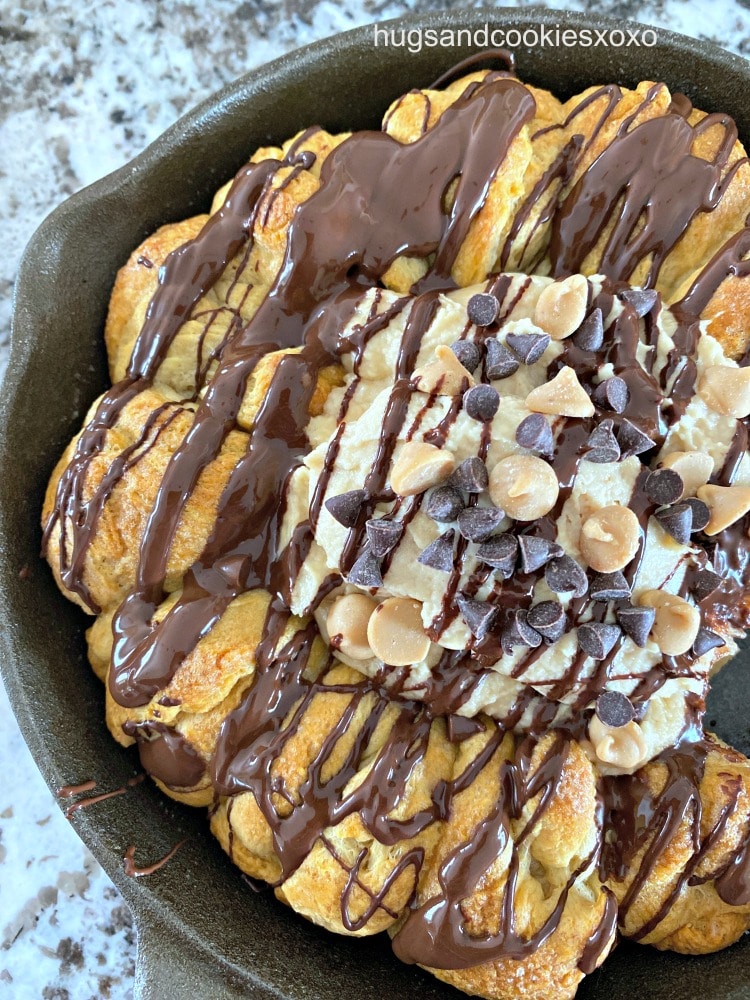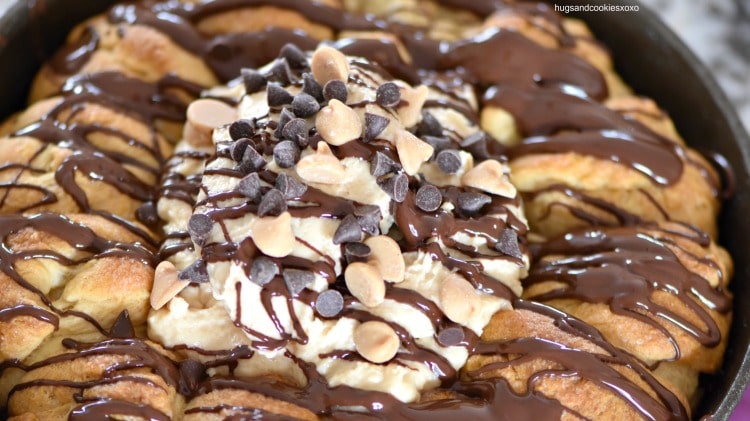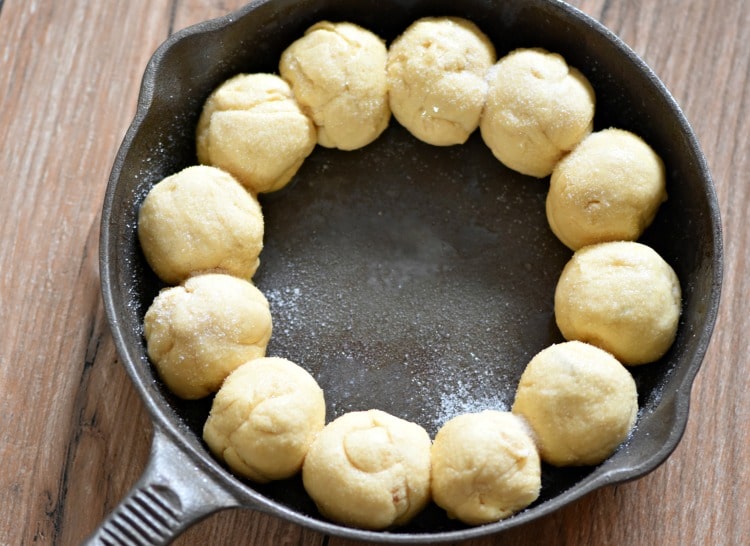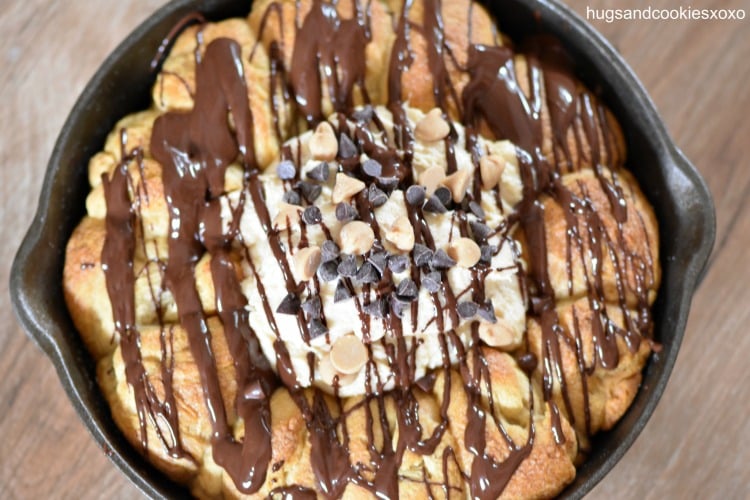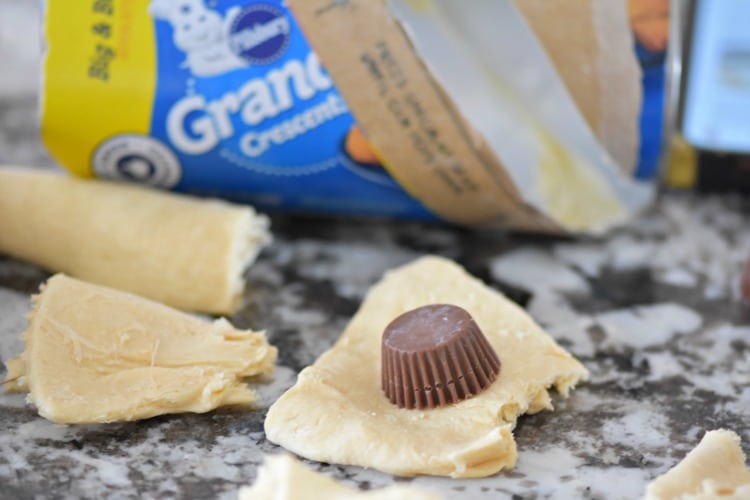 You may need:
Peanut Butter Cup Skillet Dip
Ingredients
1 can grands crescent rolls, divide into 12 equal pieces
1 T. melted butter
1 T. sugar
12 mini Reese's cups
Dip
8 oz cream cheese, soft
⅓ cup creamy peanut butter
½ cup powdered sugar
1 Tablespoon milk
Topping
½ c. chocolate chips, melted
handful or choclate chips and peanut butter chips
Instructions
Spread out rolls and rip into 12 equal pieces.
Lay a mini in the center of each and roll up to encase it.
Lay each in a greased 8 inch ovenproof skillet and brush with butter.
Sprinkle on sugar.
Bake at 350 for 25 minutes until browned.
While it is baking prepare dip.
Dip
Electric mix cream cheese peanut butter and powdered sugar.
Add milk so it's creamy.
Scoop into center of skillet when biscuits are done.
Top with drizzled melted chocolate and chips.

Adapted from Pillsbury
You May Love These, Too! XOXO