Everyone needs a "go-to" brownie recipe. This is it! Perfectly delicious each and every time! These also pack really well in lunch boxes and bring lots of smiles to the kiddies. Trust me, I know! Sometimes I call these Homemade Box Brownies because they taste as great as the box kind but from scratch!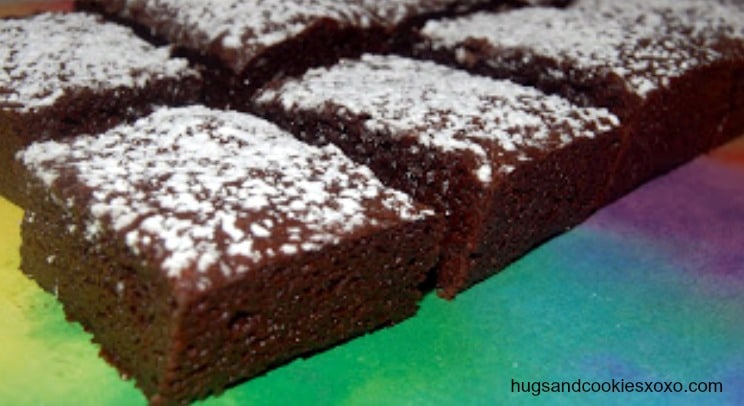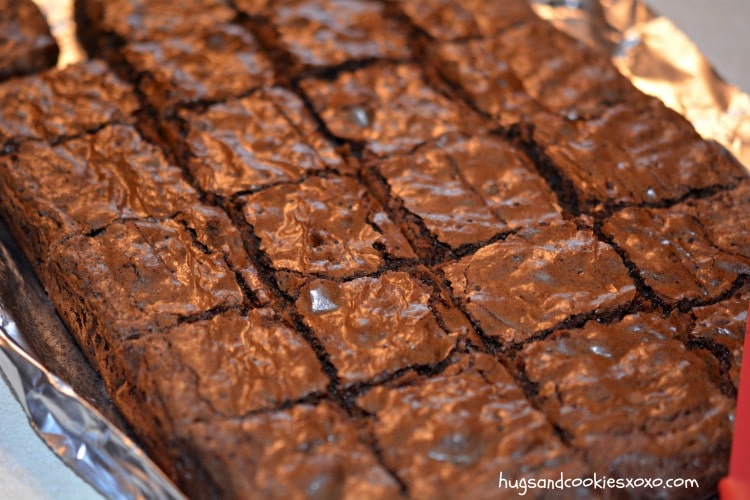 Ingredients
½ cup (1 stick) salted butter
8 ounces coarsely chopped semi-sweet chocolate
1 cup sugar
3 large eggs
1 tsp vanilla extract
¾ cup all-purpose flour
¼ teaspoon salt
Instructions
Preheat oven to 350 degrees. Line 11 x 7 inch baking pan with nonstick foil.
Melt butter and chocolate in a microwave safe bowl and let cool a few minutes.
Stir the sugar into the butter/chocolate mix.
Add eggs one at a time.
Add vanilla.
Stir in flour and salt.
Spread batter evenly into the pan and bake 27-35 minutes.
Let cool completely and cut into squares.
On another note, there is Nothing wrong with box brownies….in fact here is my secret for box brownies…..when I do make a box mix I use 2 boxes of
Betty Crocker Dark Chocolate
and bake them in one 9×13 pan! Look how thick and fudgy they come out!!!!