These are beyond easy and come together in under 10 minutes! I saw a few versions of this online and added my own twist to both with a unique topping. I slathered these cupcakes with my Cream Cheese Whipped Cream topping. It is a tangy topping which is a perfect match for this treat! The original cupcake recipes can be found at OMG Chocolate Desserts (LOVE HER BLOG!!!! Here is her Facebook Page too!) and The Krazy Coupon Lady! Check them both out, you will be happy you did!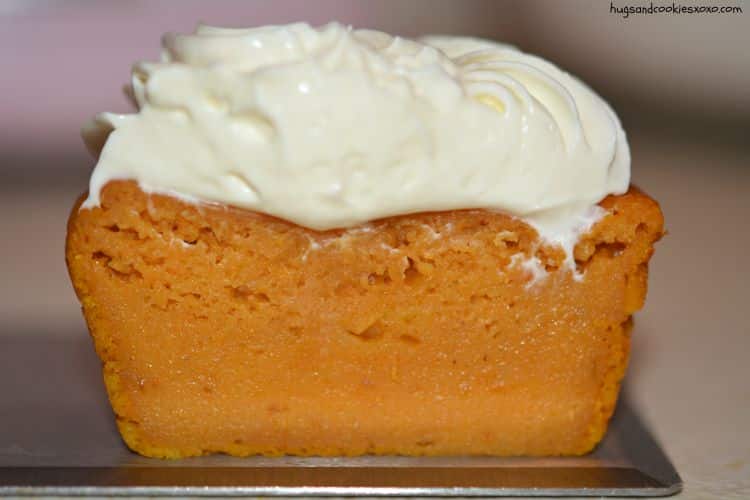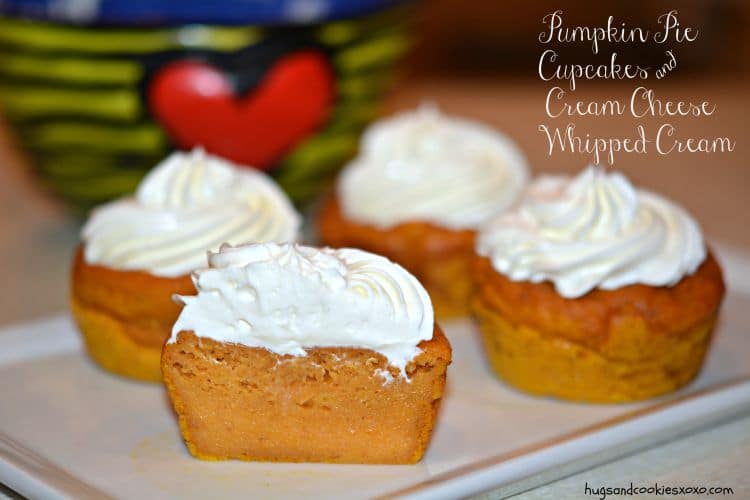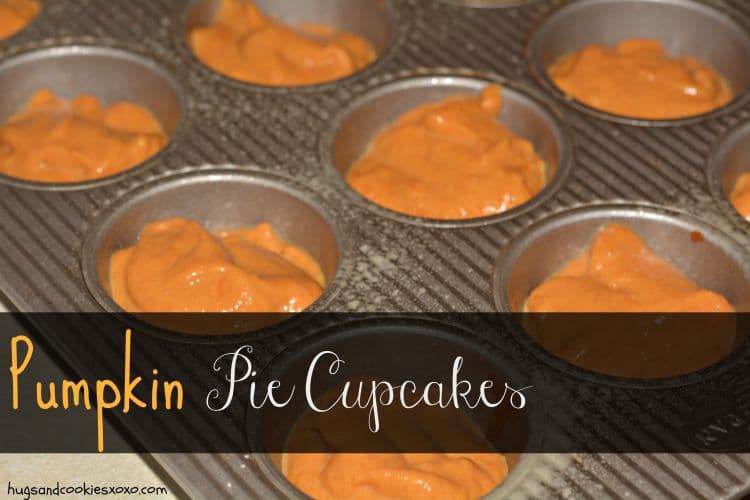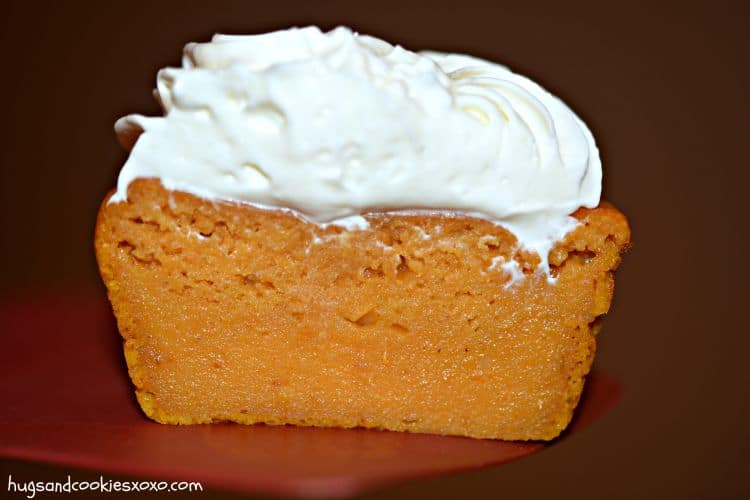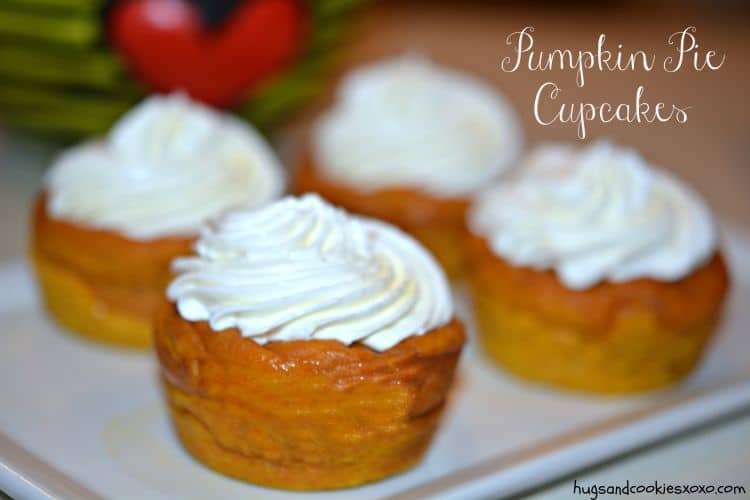 You'll Need:
Pumpkin Pie Cupcakes With Cream Cheese Whipped Cream
Ingredients
Cupcakes
15 oz can pumpkin puree
¾ cup sugar
2 eggs
2 teaspoons vanilla extract
¾ cup Half and half (Or you can try evaporated milk0I used half/half)
⅔ cup flour
½ teaspoon or 1 teaspoon cinnamon (depending on your preference-can also add 2 tsp pumpkin pie spice but we do not like that)
¼ teaspoon salt
¼ teaspoon baking powder
¼ teaspoon baking soda
whipped cream
Instructions
Preheat oven to 350 degrees.
Grease 12 cup muffin tin.
Mix the pumpkin and sugar in mixer with whisk.
Add eggs, vanilla and half & half.
Add all dry ingredients.
Fill each muffin cup with ⅓ cup of the mixture.
Bake for twenty minutes.
Cool 20 mins then pop in fridge until cold.
Remove and top with whipped cream
Cream Cheese Whipped Cream
Ingredients
8 ounces cream cheese, softened
1 cup sugar
1 teaspoon vanilla
1½ cups heavy cream
Instructions
In a bowl whip the cream until stiff peaks form.
In another bowl, beat together the cream cheese with sugar and vanilla until smooth.
Fold the whipped cream into the cream cheese mixture.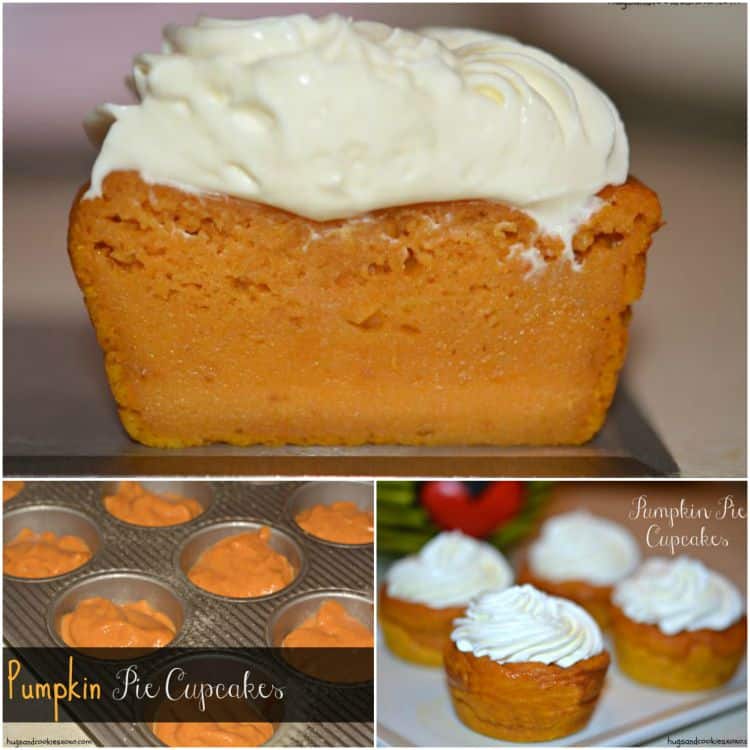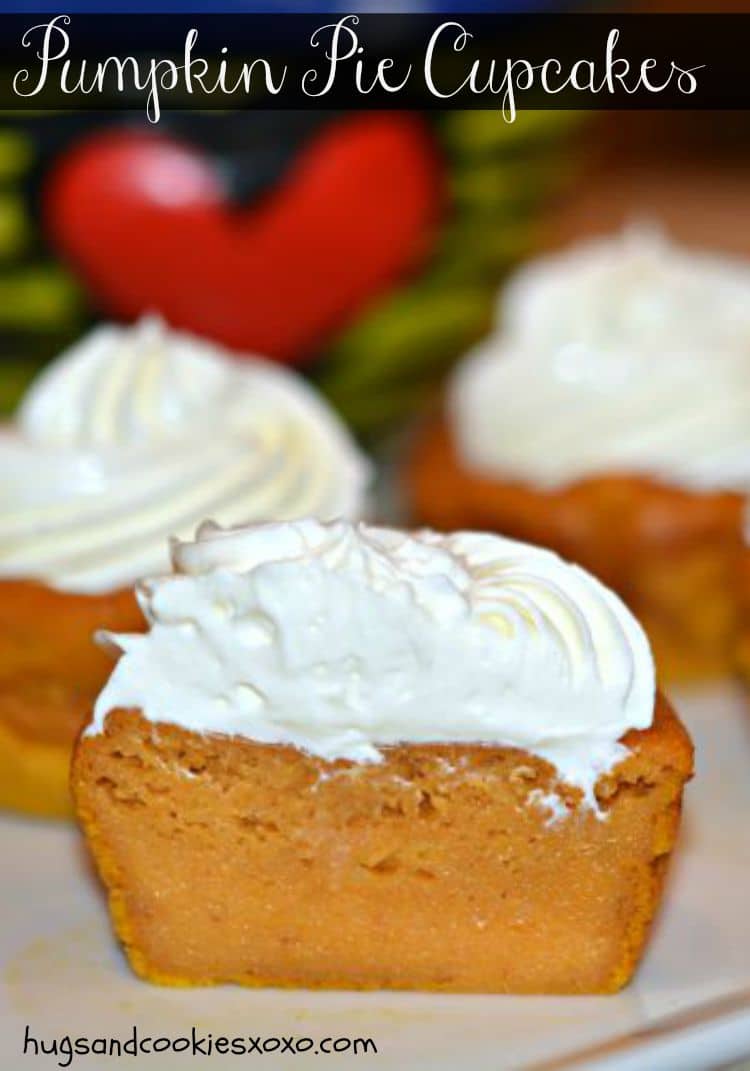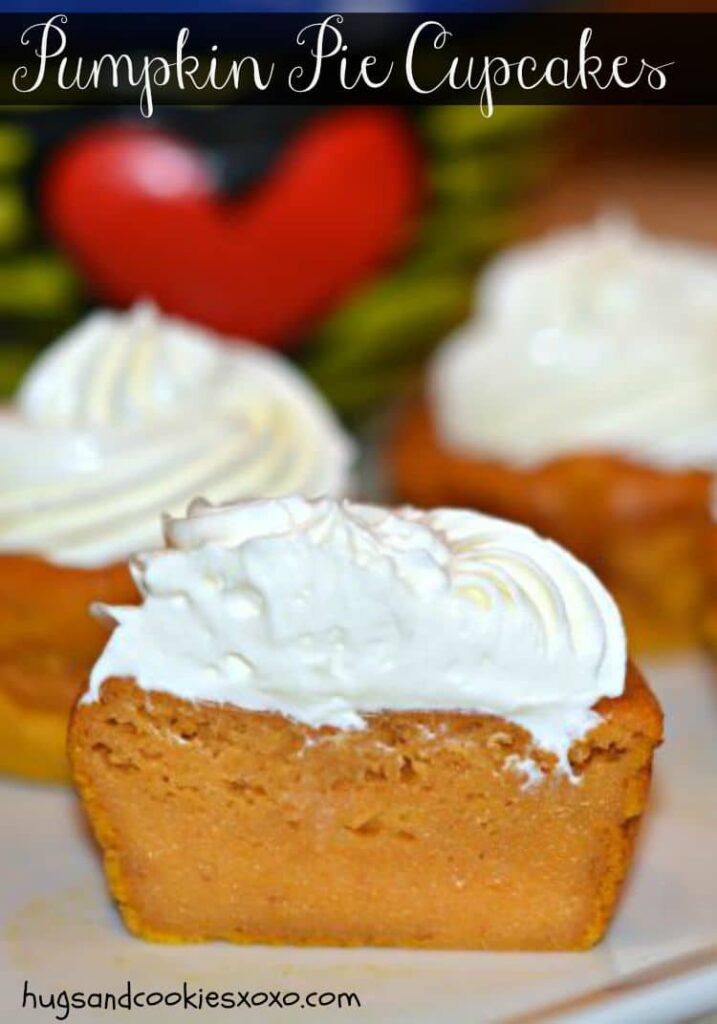 You May Love These, Too! XOXO