Click to Find the Special Goodies You'll need….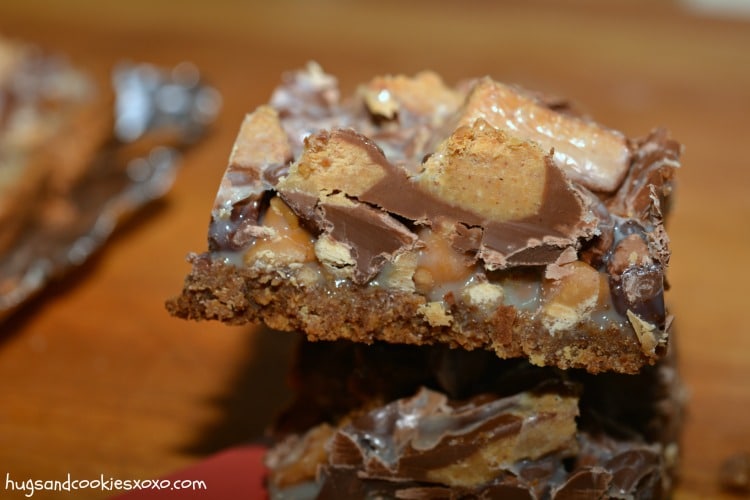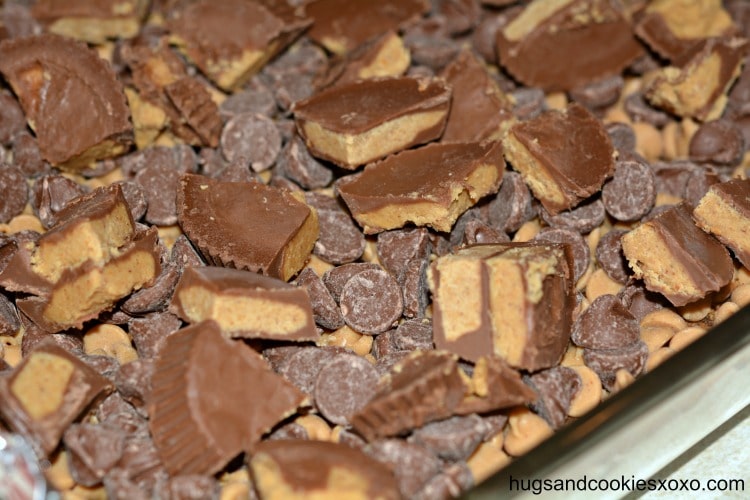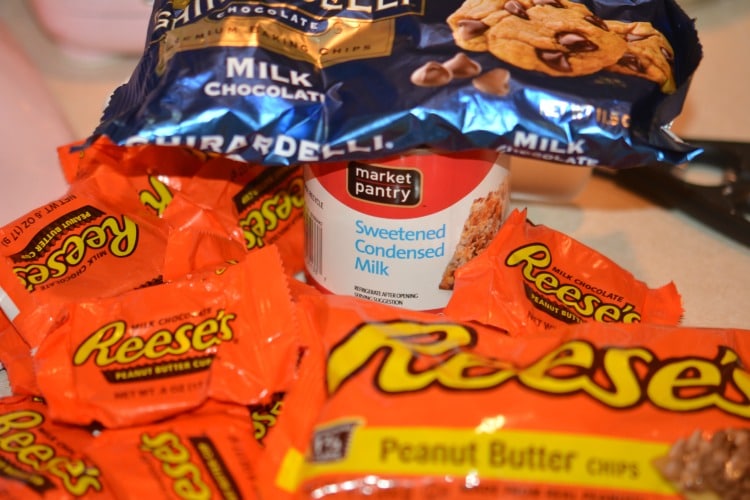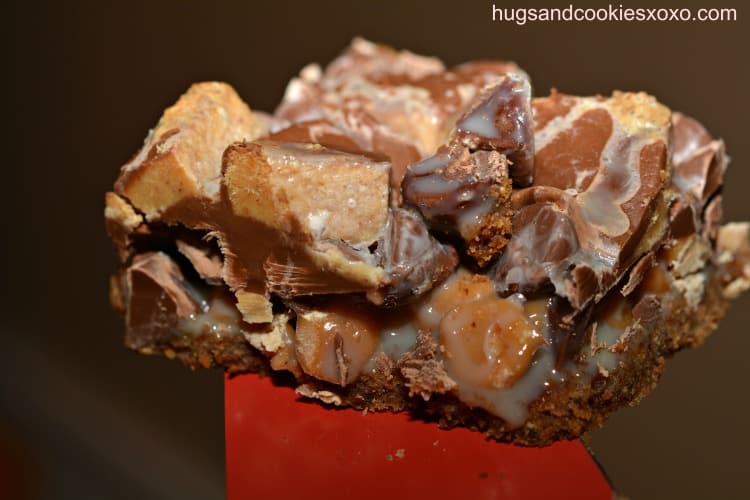 Reese's Magic Bars
Ingredients
2 cups crushed graham cracker crumbs
2 tablespoons unsweetened cocoa powder
½ cup melted butter
1 package Reeses peanut Butter Chips (10 ounces)
1 bag Hershey Milk Chocolate Chips (11.5 ounces)
30 + miniature Reese's peanut Butter Cups, cut into quarters
1 can sweetened condensed milk (14 ounces)
Instructions
In a bowl, combine graham cracker crumbs and cocoa.
Stir in melted butter and mix until combined.
Press crumb mixture into the bottom of a 9 x 13 pan lined with nonstick foil.
Pour on the Peanut butter chips.
Next pour on the chocolate chips.
Last, sprinkle on the peanut butter cups.
Drizzle the sweetened condensed milk over the top...all over!
Bake at 350 for 25 -28 minutes.
Remove and cool completely.
Chill for cleaner "cuts."
Adapted from
Chocolate Chocolate & More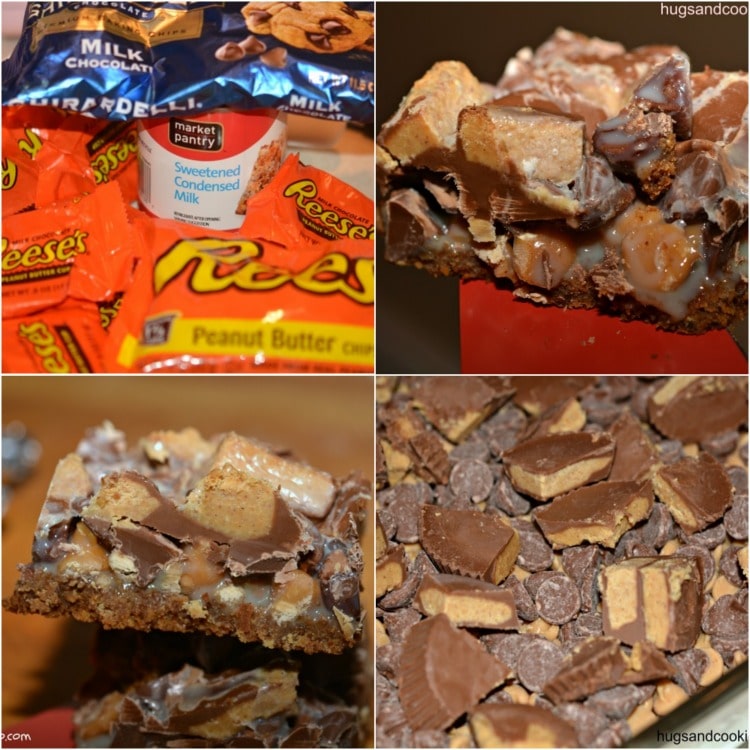 You May Love These, Too! XOXO