This little bit of heaven is a myriad of wonderful things. It's french toast, it's stuffed, it's a panini and it's fabulous! You can certainly play with the fillings and do a Nutella version as well with strawberries! If you don't have a panini maker you can still enjoy this treat! Just cook it up with some butter in a skillet, as you would regular french toast! The chocolate drizzle is not necessary but highly recommended for a completely sinful treat! You may also love my strawberry nutella panini, recipe here!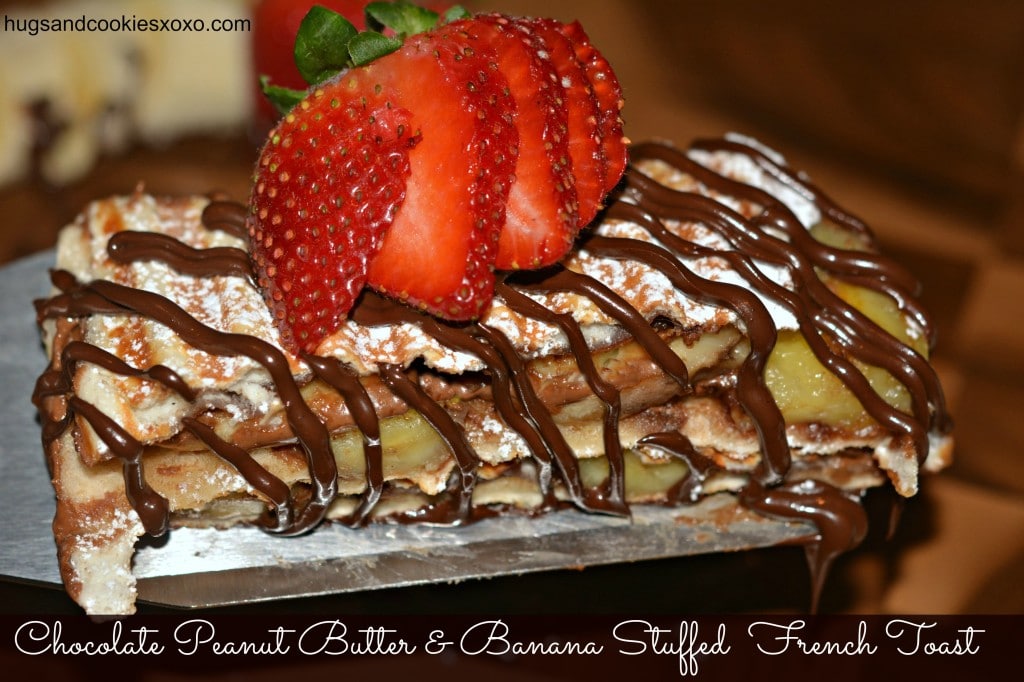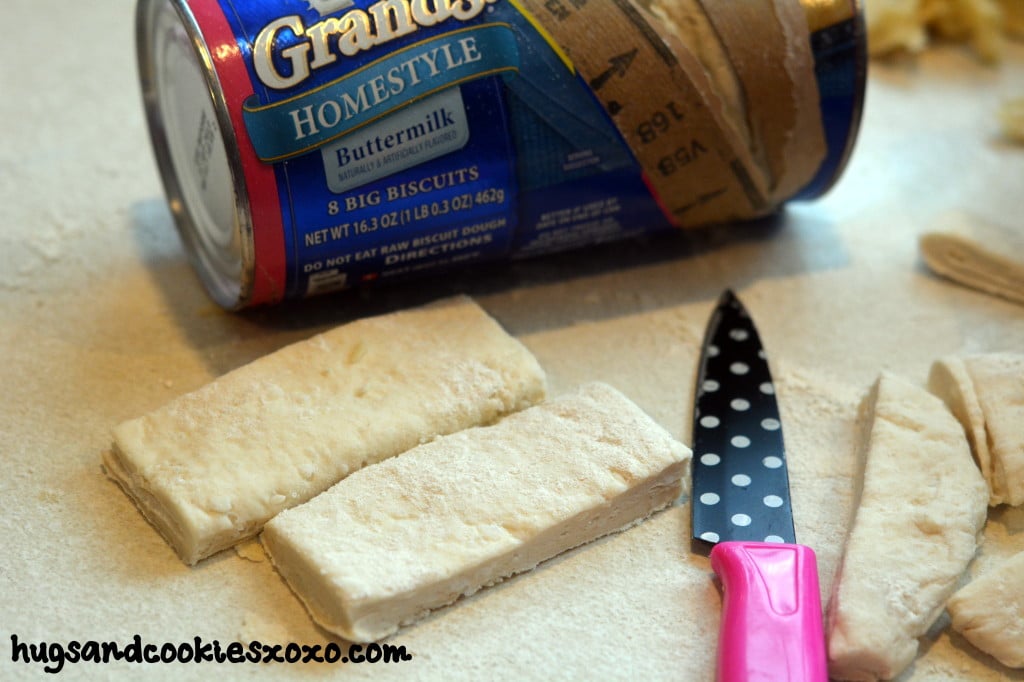 In this picture you can see the rectangle shapes. Then roll them out a bit to make room for the goodies!
Chocolate Peanut Butter & Banana Stuffed French Toast:
Ingredients:
2 Grands biscuits per sandwich
1 Tablespoon butter to grease panini maker (or skillet)
Dark Chocolate Peanut Butter (or regular peanut butter or Nutella)
Sliced banana
Strawberries/powdered sugar for serving
Melted chocolate chips for a nice drizzle, if desired
Directions:
Grease panini maker  with butter and preheat (or preheat skillet)
On a floured board, roll out each Grands Biscuit into a rectangle shape (I used a knife to trim the round edges)
Spread peanut butter or nutella on each biscuit and place a layer of sliced bananas on half. Put them together to make a sandwich and cook unitl golden on panini press or in skillet. Top with sliced strawberries and powdered sugar. A chocolate drizzle is always welcome, too!