The Best Crumb Cake
This was amazing and will now be my go-to cake! Try this one soon!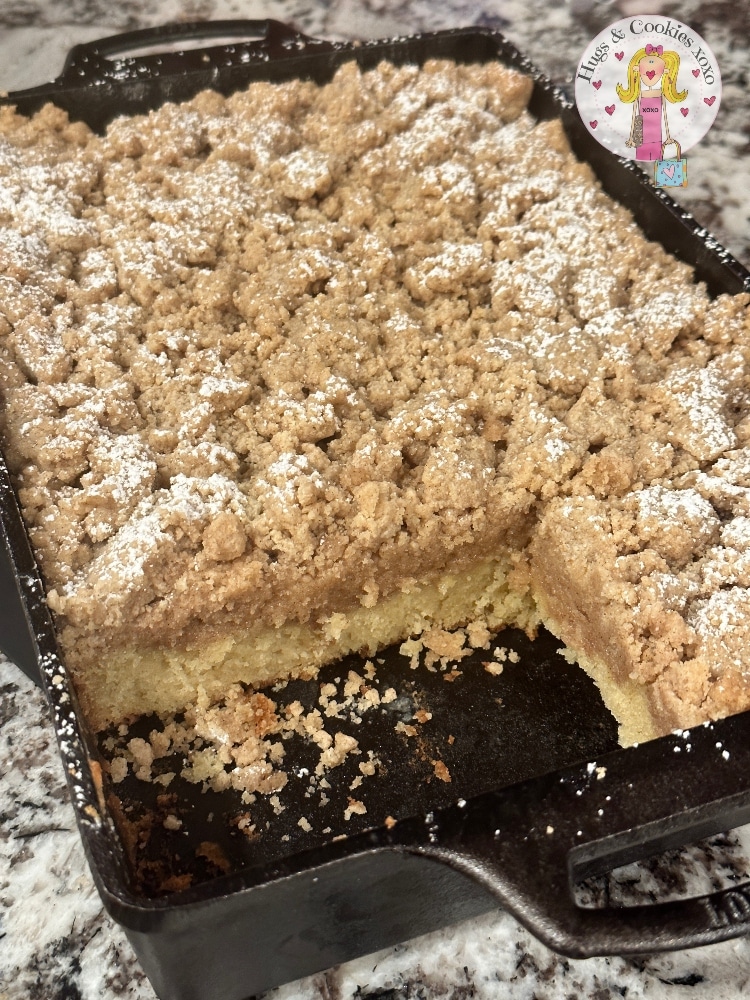 The Best Crumb Cake
Ingredients
Cake
2 and ½ cups flour
1 teaspoon baking soda
½ teaspoon baking powder
½ teaspoon salt
¾c. room temp butter
1c. sugar
3 eggs
1 cup sour cream
2 tsp. vanilla extract
Crumbs
4½ c. flour
1 pound butter
2½c. sugar
2 T. cinnamon
Instructions
Preheat oven 350.
Grease 9x13 pan with butter/flour-I used a cast iron pan.
Beat butter and sugar.
Add eggs one at a time.
Add sour cream and vanilla.
Add dry ingredients, not over mixing.
Spread into pan and bake 15 mins. Then top with all of the crumbs and bake an additional 25 mins. Let cool and top with powdered sugar.
Crumbs
Mix all and squeeze into large crumbs with your hands.
Cake base adapted from
Sally.
Crumbs adapted from Shortcut Crumb Cake.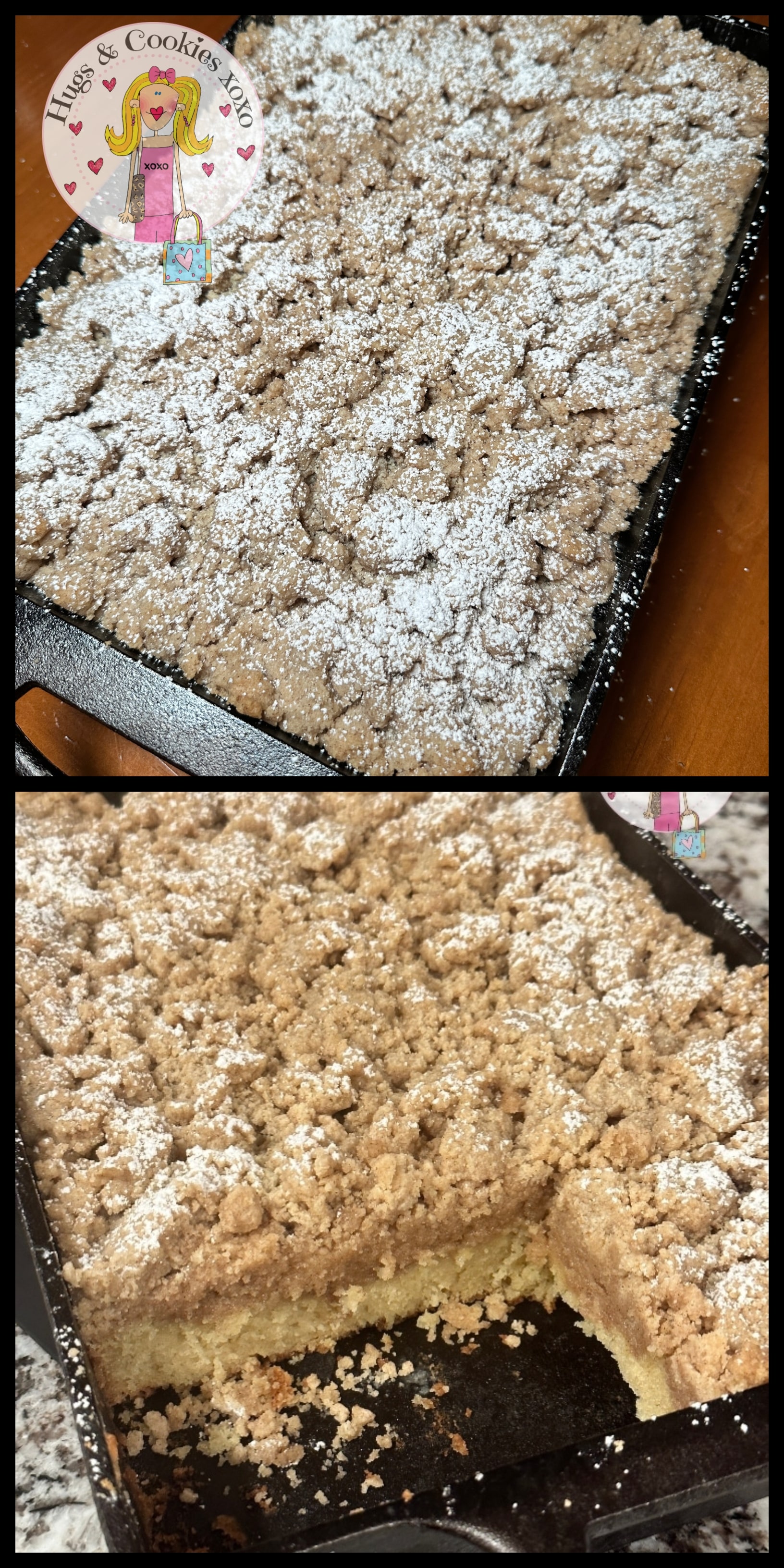 You May Love These, Too! XOXO