Have you tried Bada Bing Chocolates from Chocoley? It is so far superior to other chocolates that I will never again be able to use those disks sold in craft stores. Chocoley's disks melt so evenly and easily in the microwave. They are shiny and most important…….TASTE DELICIOUS!!!! Check them out here!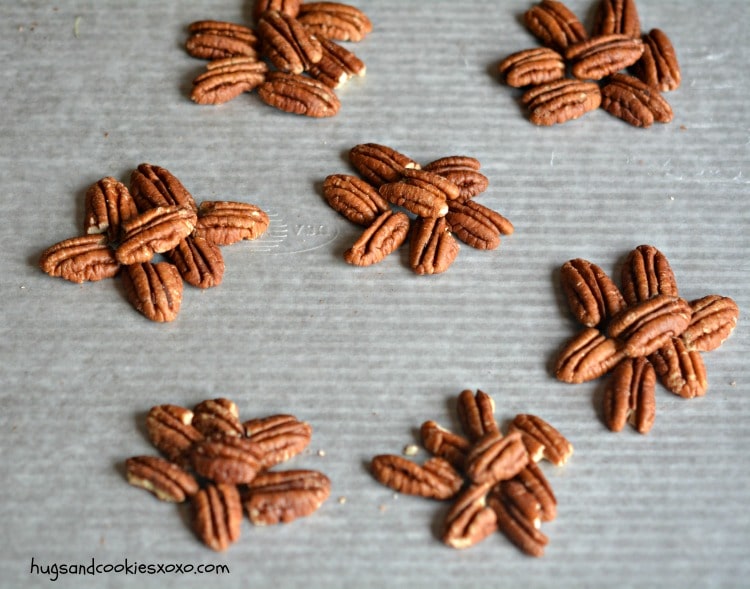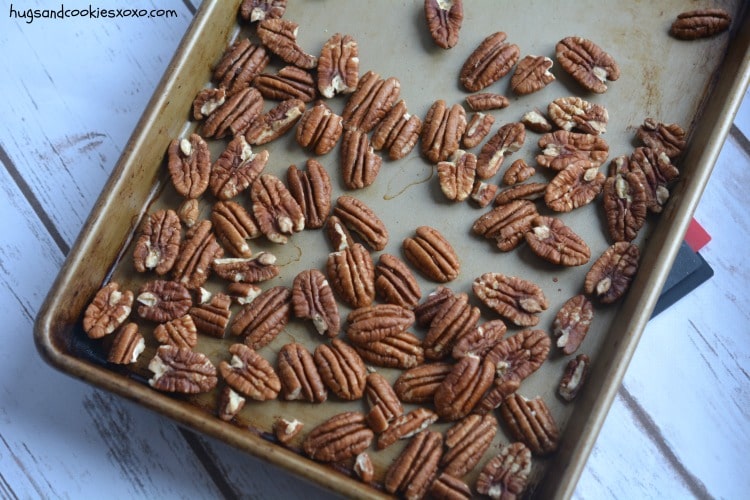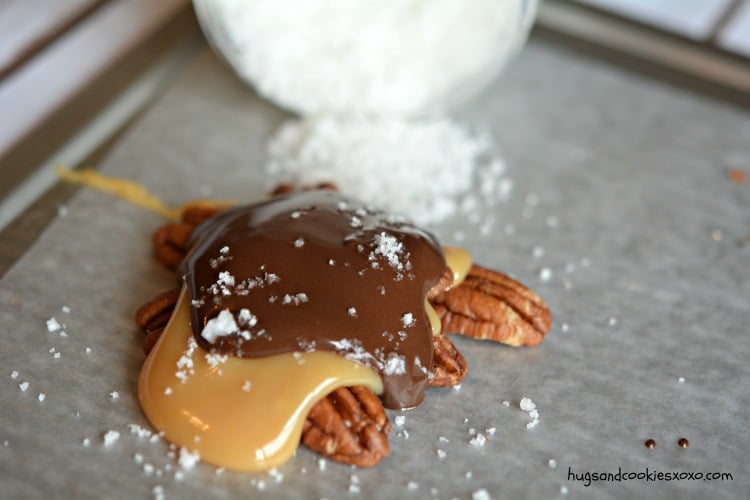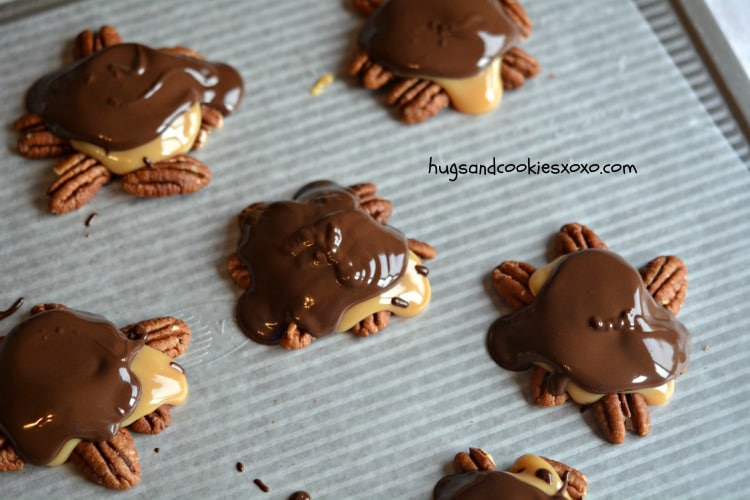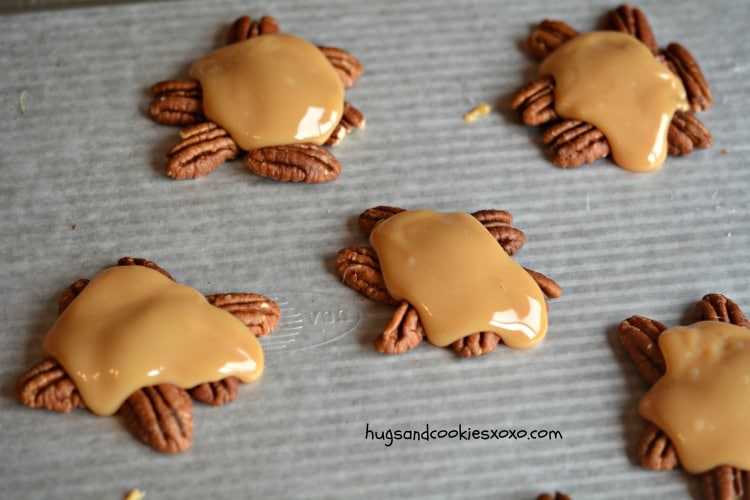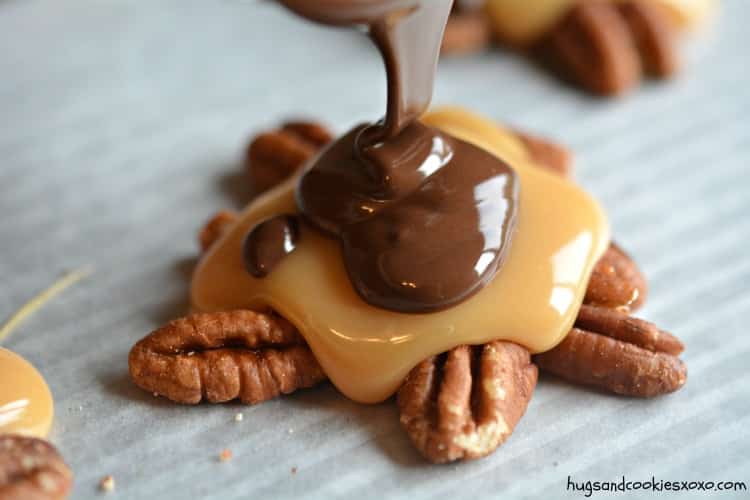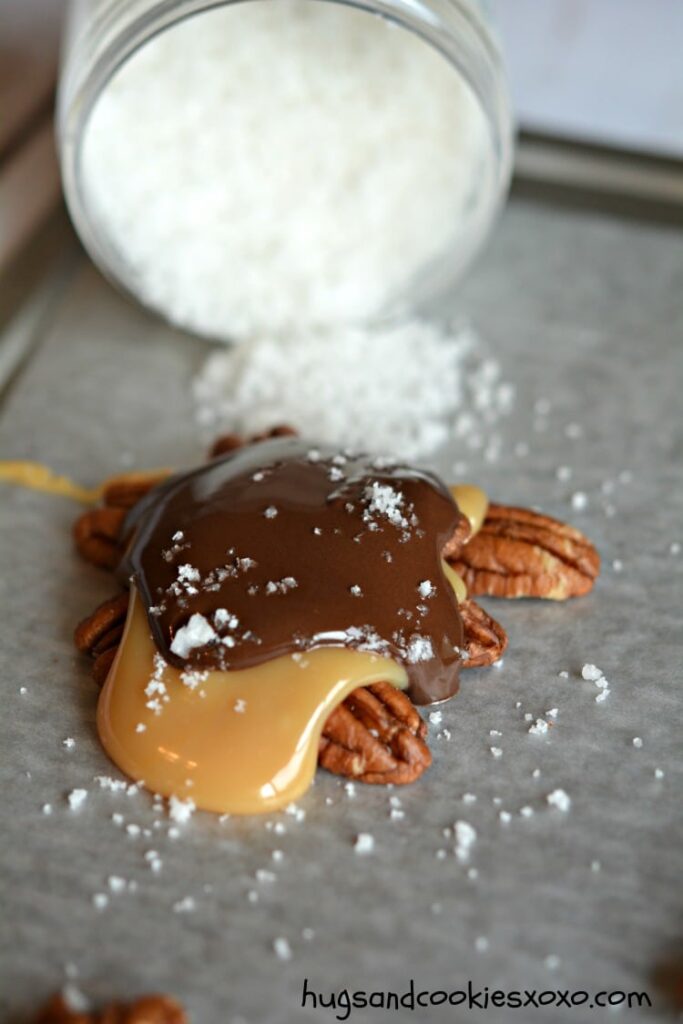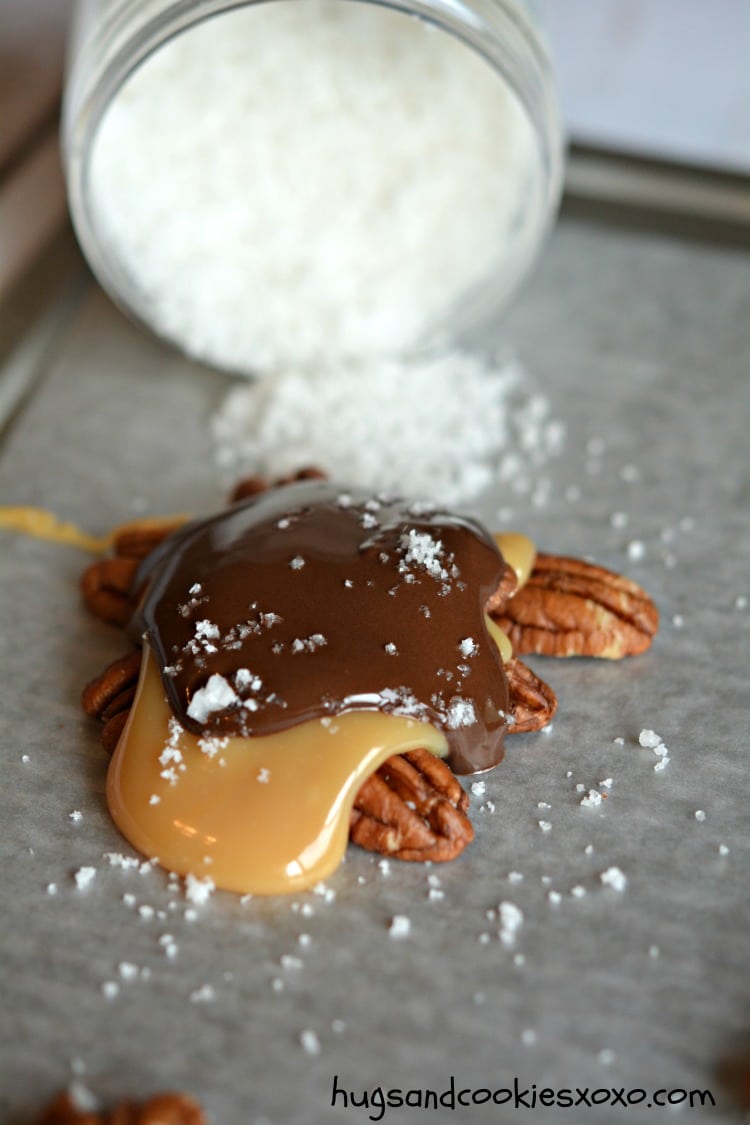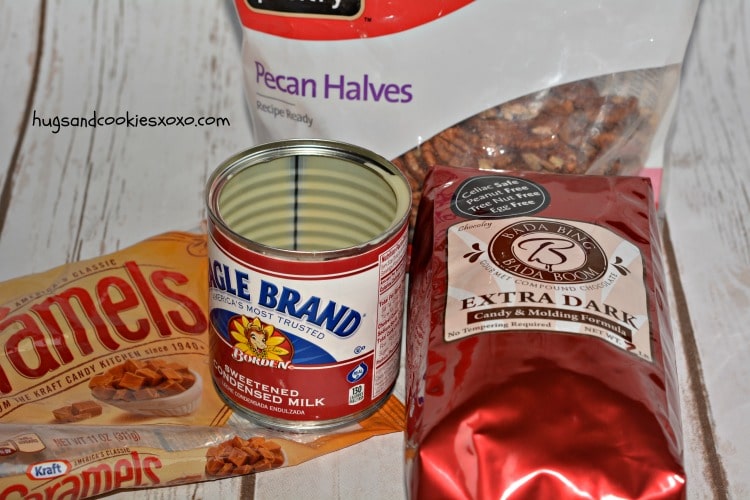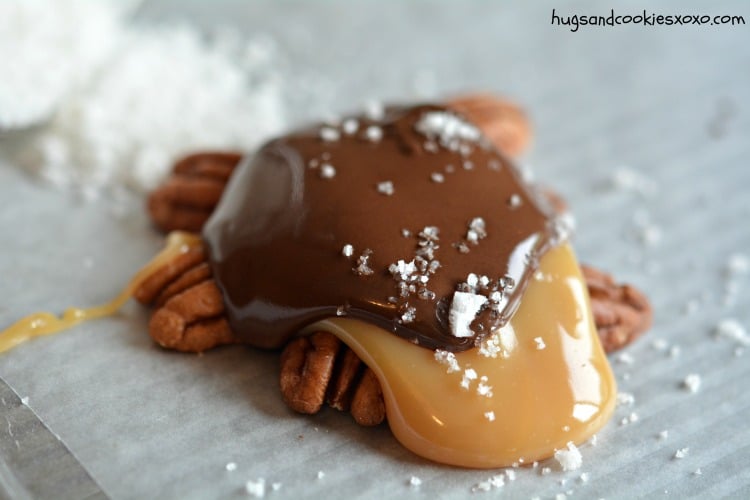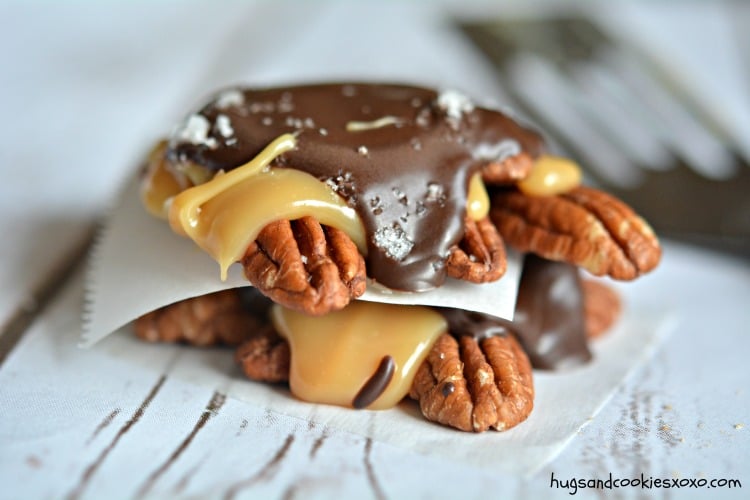 You'll Need:
Toasted Pecan Turtle Clusters
Ingredients
50 pecan halves
20 kraft caramels
7 ounces sweetened condensed milk
2 Tablespoons butter
1 cup Chocoley Dark Chocolate Disks
sea salt, optional
Instructions
Toast pecans at 300 on a cookie sheet 5-8 minutes until fragrant. Let cool.
Microwave caramels, condensed milk and butter until perfectly smooth. Let cool a bit.
Microwave chocolates gently and let cool a bit.
Arrange pecans on wax paper in a cluster.
Spoon on some caramel.
Spoon on some chocolate.
Add sea salt, if desired.
Pop in fridge just a few minutes to set and remove from fridge.