Decisions, decisions! Raisinettes? Cookies? Well, why not both! I have combined one of our favorite chocolate chip cookie recipes with my favorite movie candy! This cookie is jam packed with chocolate chips -milk and semi sweet plus loads of Raisinettes! And since, raisins are a fruit I'd say these are pretty healthy yummy! I hope you love these chocolate chip raisinette cookies as much as my kids did!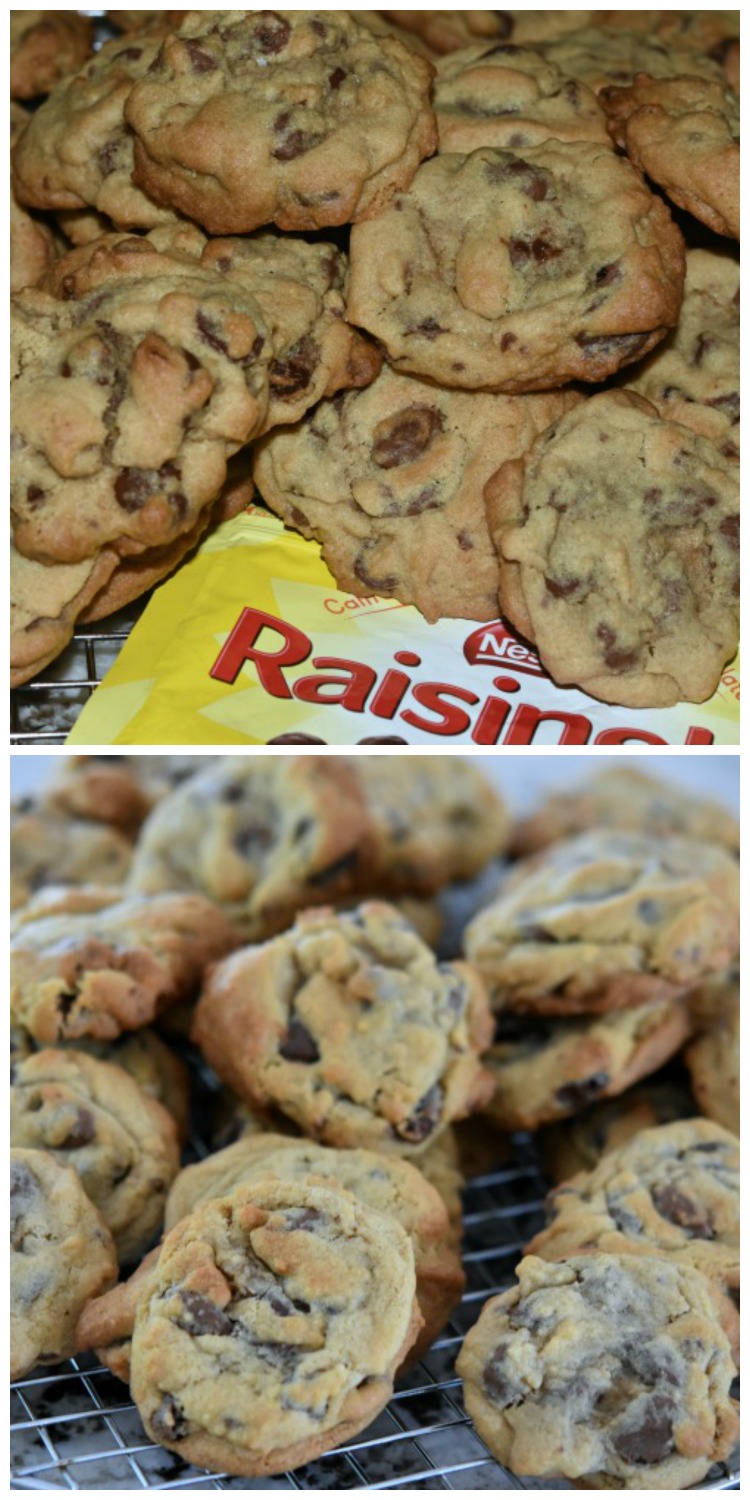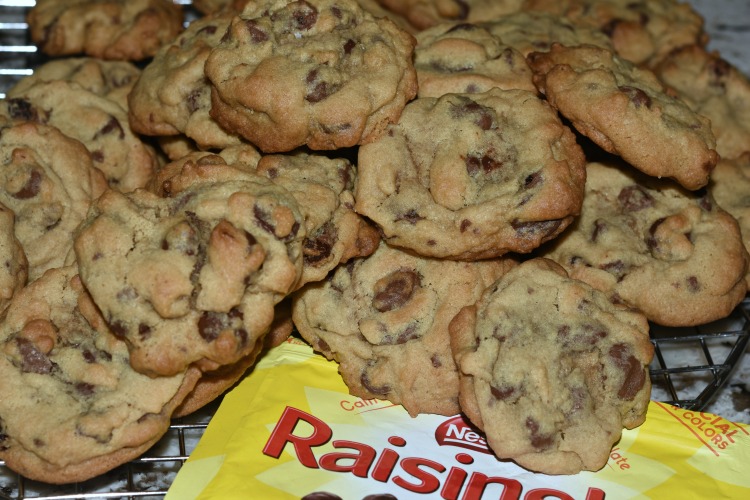 You'll Need:
Chocolate Chip Raisinette Cookies
Ingredients
2½C. Flour
1 tsp. Baking Soda
1 tsp. Salt
1C. dark brown sugar
½C. White Sugar
2 sticks butter
2 Eggs
2 tsp Vanilla
½ cup semisweet chips
½ cup milk chocolate chips
1 heaping cup raisinettes (plus a few more for good luck!)
Instructions
Beat butter and sugar until creamy.
Add eggs and vanilla. Mix well.
Add dry ingredients.
Add chips and raisinettes.
Chill 30 mins.
Scoop with a large scoop. (1⅞ ounces dough is what I use for each cookie.)
Bake at 350 degrees on parchment or silpat (convection if you have it) for 9-11 minutes.
Remove from oven and remove to wire rack to cool.