Berry Trifle Lasagna
This berry trifle is perfect for the fourth of July, or any summer day! Each component helps to make this extra special. We start with a homemade classic pound cake recipe and spread each slice with strawberry jam. This gets layered between loads of fresh, lightly sweetened whipped cream and delicious raspberries, strawberries and blueberries! It doesn't get better than this! You may also love July 4th Rainbow Crumb Cake Cookies and Firecracker Caramel Chocolate Pretzels.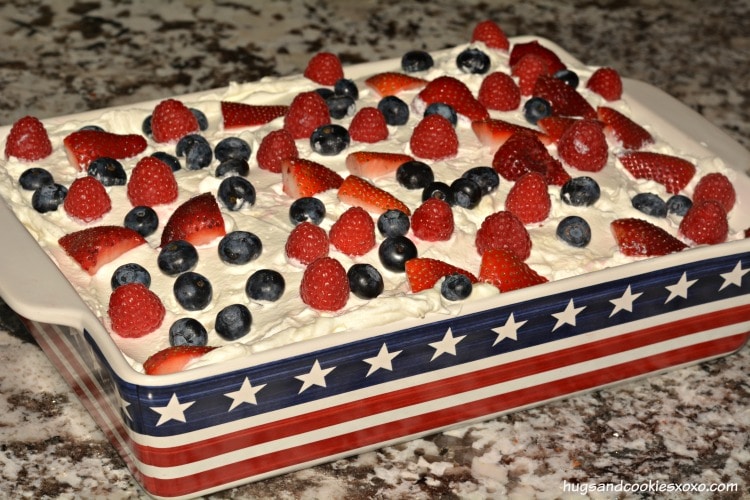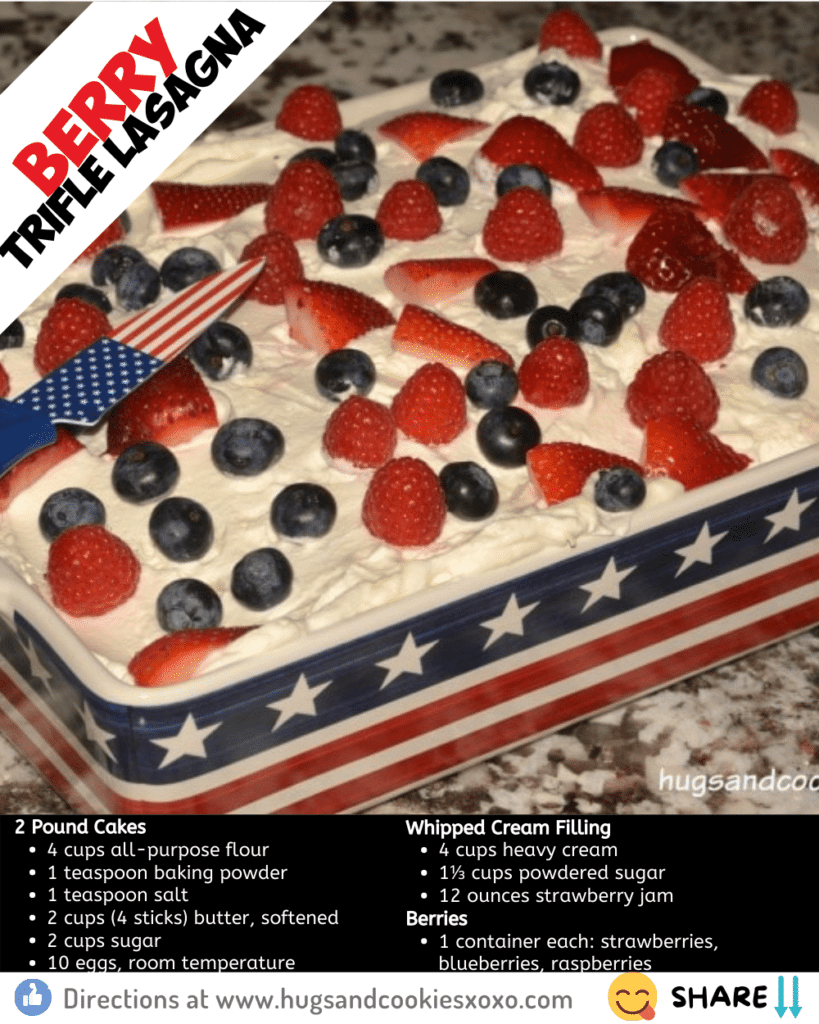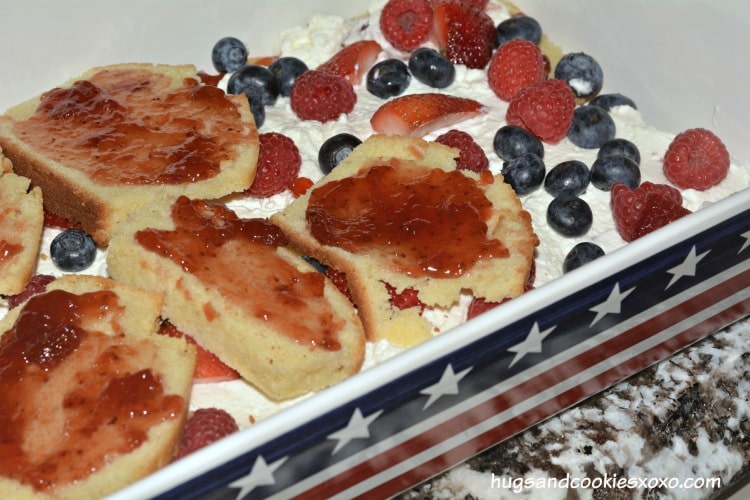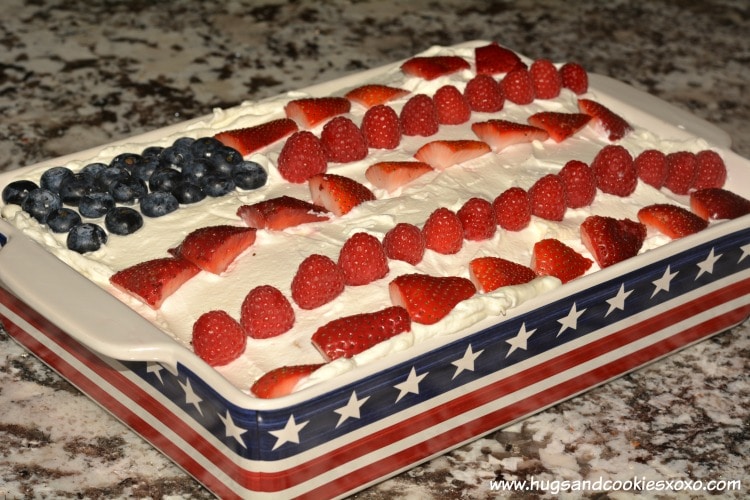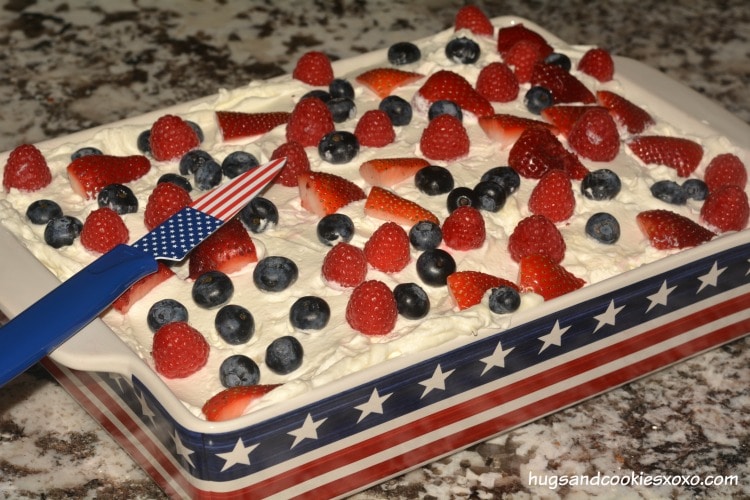 You'll Need:
Berry Trifle Lasagna
Ingredients
2 Pound Cakes
4 cups all-purpose flour
1 teaspoon baking powder
1 teaspoon salt
2 cups (4 sticks) butter, softened
2 cups granulated sugar
10 eggs, at room temperature
4 teaspoons vanilla extract
Whipped Cream Filling
4 cups heavy cream
1⅓ cups powdered sugar
12 ounces strawberry jam
Berries
1 container each: strawberries, blueberries, raspberries (size depends on how many you want to use!)
Instructions
Pound Cakes
Preheat oven to 325 degrees F.
Spray two 9" x 5" x 3" loaf pans with Pam with Flour.
Beat butter until light.
Add sugar and blend.
Beat in one egg at a time.
Add vanilla.
Sift all dry ingredients and add just until blended.
Divide into 2 pans and bake about 60-70 mins. (Check at 1 hour to see if done)
Cool Completely.
Whipped Cream
Beat cream to soft peaks on high.
Add sugar and beat until a bit stiffer.
Assembly:
Slice cooled cakes into thin slices.
Layer them in a 9x13 deep casserole dish and spread each slice generously with jam.
Add a layer of cream, sprinkle on berries and repeat for 3-4 layers!
Let sit a few hours in fridge or overnight and serve!