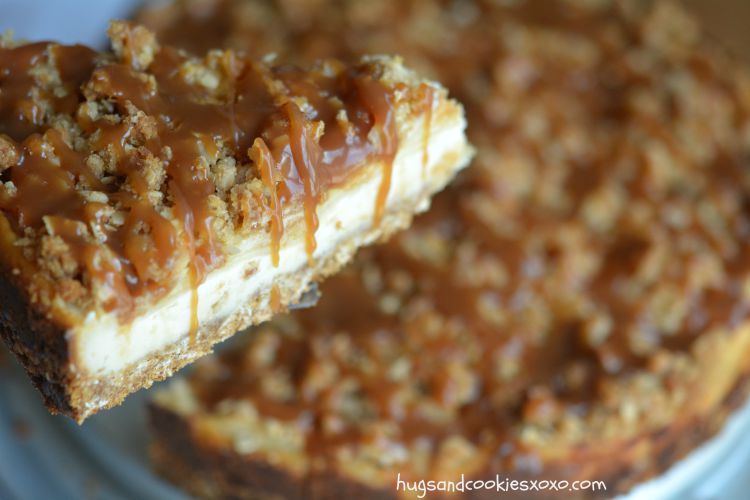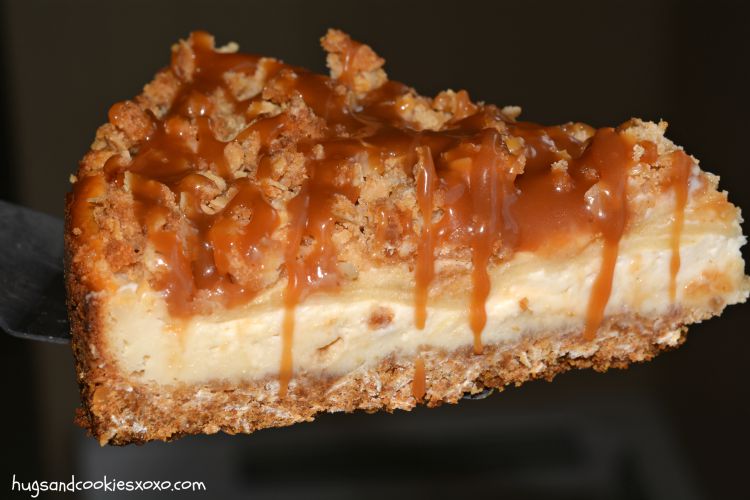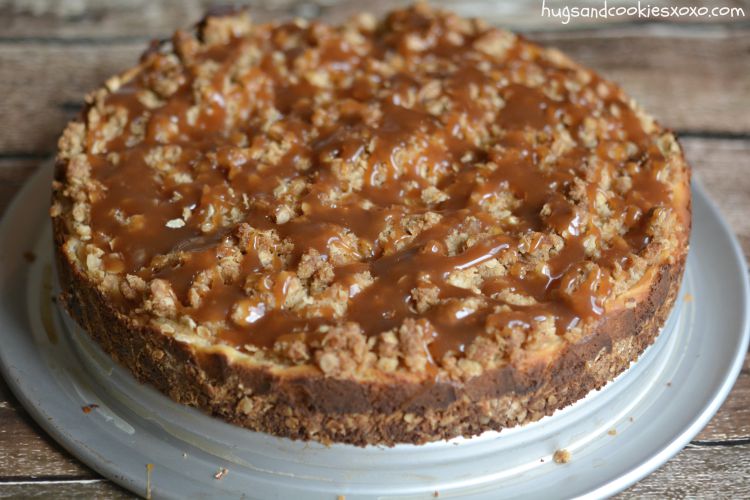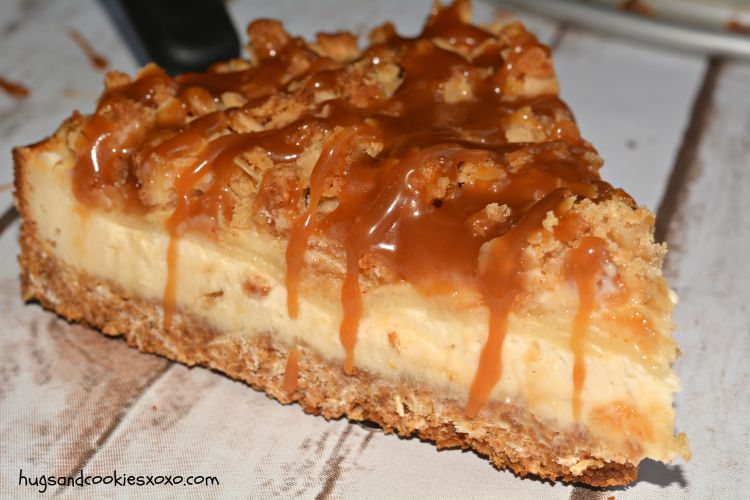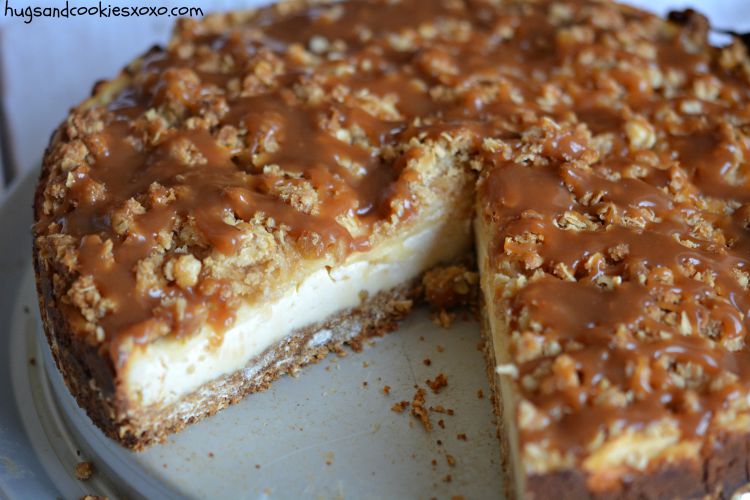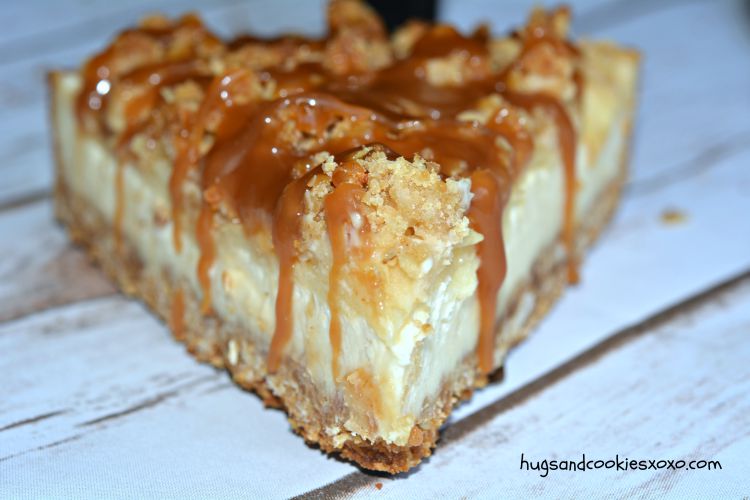 You'll Need:
Caramel Apple Cheesecake
Ingredients
Crust
¼ cup brown sugar
1 cup graham cracker crumbs
¾ cup old fashioned rolled oats
½ cup melted butter
Cheesecake:
16 ounces soft cream cheese
2 T. corn starch
¼ cup light brown sugar
¼ cup white sugar
2 tsp vanilla extract
½ tsp cinnamon
Apple Crisp Topping:
¼ cup all purpose flour
¼ cup old fashioned rolled oats
¼ cup brown sugar
½ tsp cinnamon
2 T. softened butter.
2 large apples, peeled, cored and thinly sliced
Instructions
Preheat oven to 350F.
Combine brown sugar, graham cracker crumbs, oats, and butter.
Press into the bottom of a 9 inch springform pan.
Bake for 5 minutes and let it cool.
In a mixer, beat cream cheese, corn starch, sugars, vanilla and cinnamon.
Pour this over the cooled crust carefully,
Top the cheesecake layer with your thin apples.
Make the crisp topping by beating the flour, oats, sugar, cinnamon and butter.
Sprinkle this over the apples.
Bake 45-50 minutes.
Cool 15 minutes and chill overnight or 6 hours.
Run a knife along the pan edges and remove pan sides.
Serve with Caramel Sauce.
Click Here for
My Awesome Caramel Sauce Recipe!
Recipe adapted from Cakes Cottage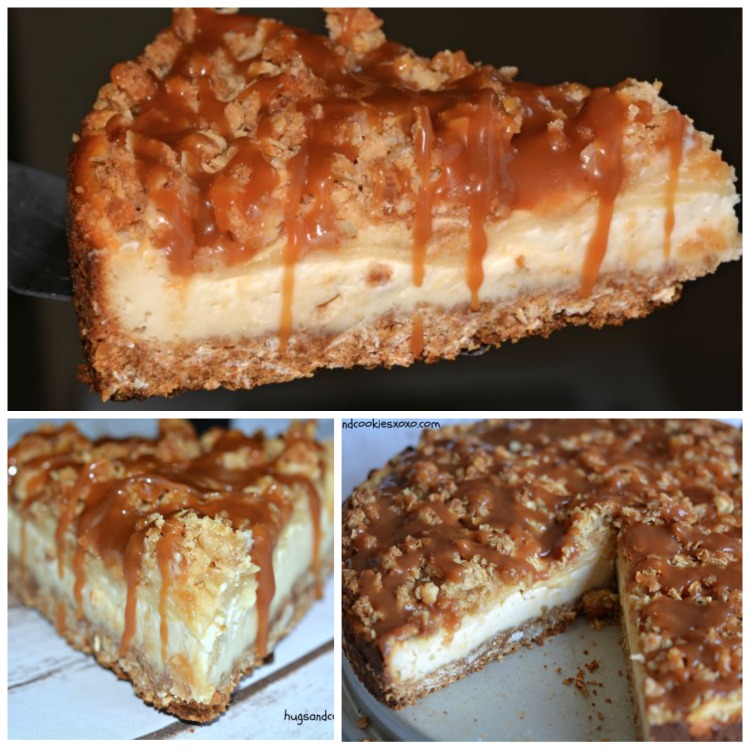 You May Love These, Too! XOXO